Sometimes we all need a little inspiration. Take a look at our visual tips for organizing and arranging your calendar in the setup that's perfect for your needs. Plus, increased size for file uploads and ideas for using event signups.
---
What's new this month:
Product updates and news
Calendar inspiration
On the blog
---
"We are a small UK based (not-for-profit) archery club that needs to now have members book sessions to ensure we do not have too many people shooting at the same time and Teamup allows us to manage that."
Improved session memory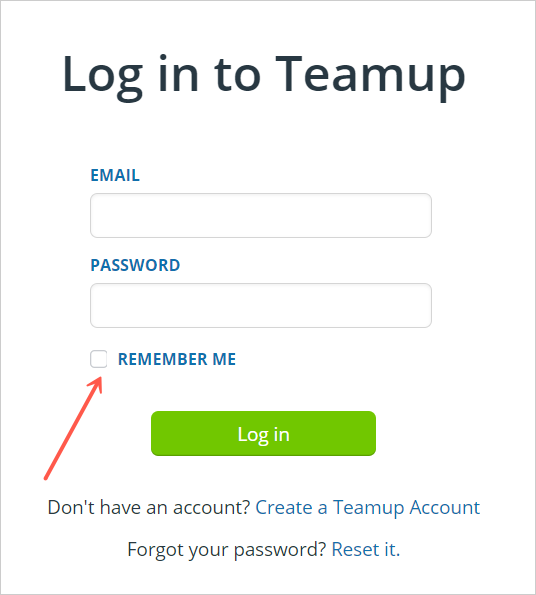 Our most recent update improves how a browser handles the "Remember Me" option for your Teamup user account login.
When you log in, the Remember Me option will keep the browser from prematurely ending your session and asking you to log in again. So, be sure to check the box beside "Remember Me" when you log into your Teamup user account.
Don't have a Teamup user account? Create one today →
Increased size for uploaded files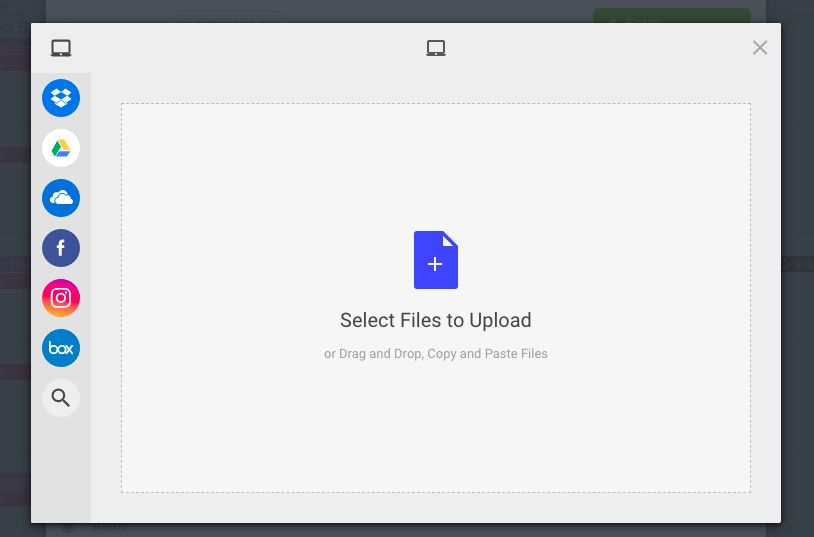 With Teamup on a free plan, you can insert an image or file to any calendar event, via URL or Dropbox.
On a paid plan, you can upload files to your calendar. We've recently doubled the maximum size of uploaded documents from 10 MB to 20 MB and improved the error handling if a file is too large.
---
"It is a gorgeous app. It is a work agenda for appointments, graphically beautiful, fast to use and complete with functions, it is also instantly synchronized on all mobile devices and PCs. You can also have the backup in pdf. It has no comparison!"
Calendar inspiration
A few of our favorite ideas for organizing and arranging your calendar. The right calendar setup makes all the difference!
See more Visual Tips →
Arrange sub-calendars in folders
To organize sub-calendars in folders, go to Settings > Calendars and edit each sub-calendar with "Folder Name > "Sub-Calendar Name."
Use nested folders
These sub-calendars are organized by program type. Nested folders make it easy to find the type of program that's relevant.
Organize by region
Organizing sub-calendars by region works well for large organizations. Create folders for each region, and arrange individual calendars inside. Need to sub-divide regions? Use nested folders.
Organize by student
Work with multiple students with this calendar setup. One sub-calendar per student and one per tutor allows a clear view of availability and booked tutoring sessions. This arrangement can work well for coaches, clients, and others who need to book multiple appointments.
Streamline workflow
Use numbers to arrange sub-calendars in the order you want, and put in the appropriate folder for the type of project or content. Then move tasks and events through a streamlined workflow.
---
"Thank you for the terrific product, I absolutely love it! I have been using the free version to organize Zoom meetings around the globe for my spiritual group."
Ideas for event signups
Missing email notifications from your calendar?
Multiple ways to access Teamup
"We use teamup up in a school administration setting. We have several calendar feeds (mostly from Outook) compiled onto one calendar. It is helping us tremendously!"
New to Teamup? Start here.
Make the most of Teamup, right away, with our docs and guides.
Jump in with the Quick Start, learn more from the Getting Started Guide for All Users, or check out the Calendar Admin Getting Start Guide and our FAQ.You can search our Knowledge Base to find information on specific topics. Check out Quick Tips on our blog for quick ideas and information.
Looking for inspiration? Try our Wall of Love or User Stories. Do you have your own story or tip to share? We'd love to hear it! Share your story here.
We're on Instagram, too! Follow us for helpful tips and inspiration.
If you can't find the information you need, let us know. We're here to help you find the best solution for your needs.