You can use your Teamup Calendar in a lobby, office, or group area to display work status, schedule updates, important event changes, and more so that everyone stays up-to-date.
Display Work Status or Schedule Updates
If your team frequently needs to check the calendar for changes to work status, assigned tasks, project information, or other schedule updates, you can set up a display of Teamup Calendar for quick review. A dedicated desktop monitor can be set in central location so that team members can view it easily.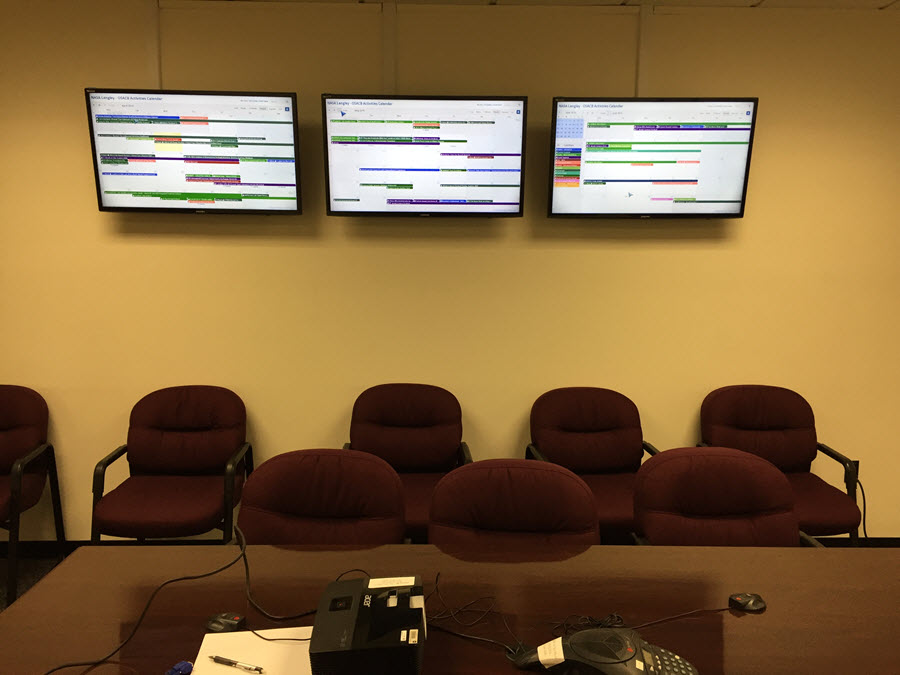 First create a calendar link with read-only permission to use for the display. This prevents any accidental changes to the calendar and keeps calendar data secure. Calendar users can make changes to the calendar on their own devices or computers, using their unique calendar links as normal. The read-only display calendar will reflect their changes.
If you need the display calendar to refresh more frequently, you can activate a periodic refresh of the calendar (for example, every 5 minutes) with a refresh parameter. Note that the refresh parameter is only supported with the Premium plan. See how to add a refresh parameter.
Learn more: