Security is so important to us and to our users. Now all Teamup account users  can enable two-factor authentication for your Teamup user account. It's simple to do:
Login and go to your Teamup user profile.
Click on 'enable' under two factor authentication.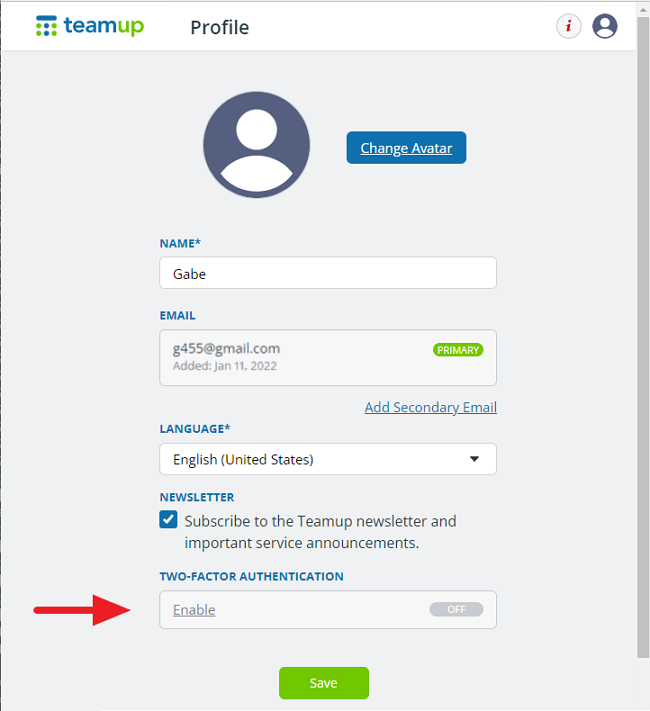 Read more here.
Please note if you do not have a user account yet, you can create one for free and enjoy these benefits and more.
Why enabling two-factor authentication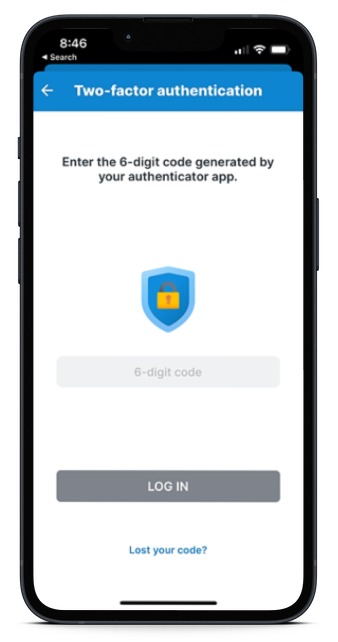 2FA is an abbreviation for two-factor authentication. How does it work? It adds an additional, important step to the process of accessing your account. Without 2FA, you log into your Teamup account with your email address and password. With 2FA enabled, there's one more piece of information required — a 2FA code. Teamup currently supports authenticator apps and backup codes as the source for 2FA codes.
Don't worry–it's still very simple to log in and access your user account, dashboard, and calendars. However, with 2FA, you'll increase security and make it more difficult for an attacker, hacker, or anyone else who shouldn't have access to gain control of your account.
It's worth a little setup to keep your Teamup account access more secure. Enable 2FA now and stay secure!