The Control Installation of Iowa is a busy organization with plenty of staff, programs, and projects going on. They use Teamup to schedule programming and keep track of technical staff's schedules and availability by group. To improve efficiency, they made a couple of smart moves to keep everyone updated on schedules and show staff availability at a glance.
"I have been using your calendar for several years now and love it."

–Jim Suedmeier, Project Manager
Large-screen calendar display to show staff availability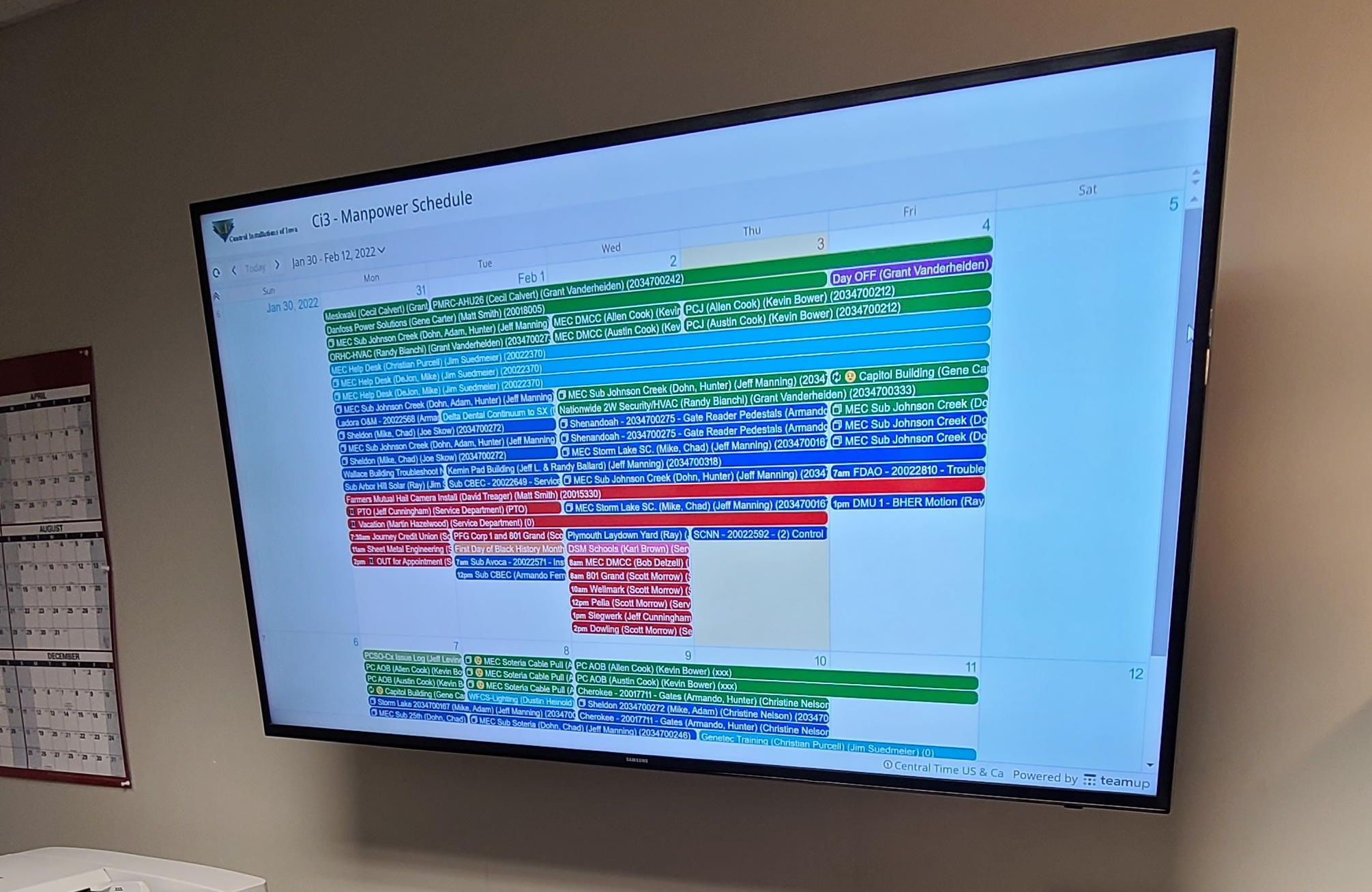 First, they made the calendar visible to everyone in the service department area. They set up a large-screen display, so anyone can see at a glance who's available and what's next on the schedule. Since they're on Teamup's paid plan, they use the refresh parameter which allows them to customize how often the calendar refreshes on the unattended display.
Having the large-screen calendar display eliminates the need for interrupting one's work–or chasing down someone else–to find the needed information. Instead, it's right there for everyone to see. No one has to switch to a different tab, stop what they're doing, or send a message to find the info they need. Imagine how much context-switching is eliminated!
Visual marker for staff availability at a glance
To make the calendar display even more useful, they wanted to show an easy, obvious visual marker when a staff member was out. This would make it easier to see which staff members are on-duty and who is out on sick leave, PTO, etc.. Teamup's custom field with choice options is the perfect solution.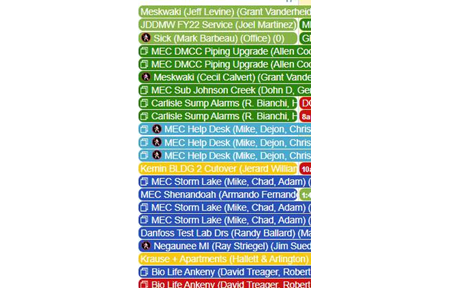 For the visual marker, they created a custom field with options for each status and assigned an emoji to each status. The emoji is set to show in the event title. Now, when someone is out sick, their status is visible immediately on the calendar display. The example above shows an emoji with a color and shape that was contrasting to the colors used on the calendar to emphasize the events.
"This worked perfectly! Thank you so much for your awesome help."

–Jim Suedmeier, Project Manager
You're welcome, Jim! We love helping our customers find the best solutions for their unique needs and uses.