If you're an avid reader–or you want to become one–a reading log can add a lot of value, and help you reach your reading goals. There's an old saying that "what gets measured gets done." If you want to read more, get more from your reading, remember more of your reading, or just keep better track of all those book recommendations, it makes sense to set up an organized reading log and book diary.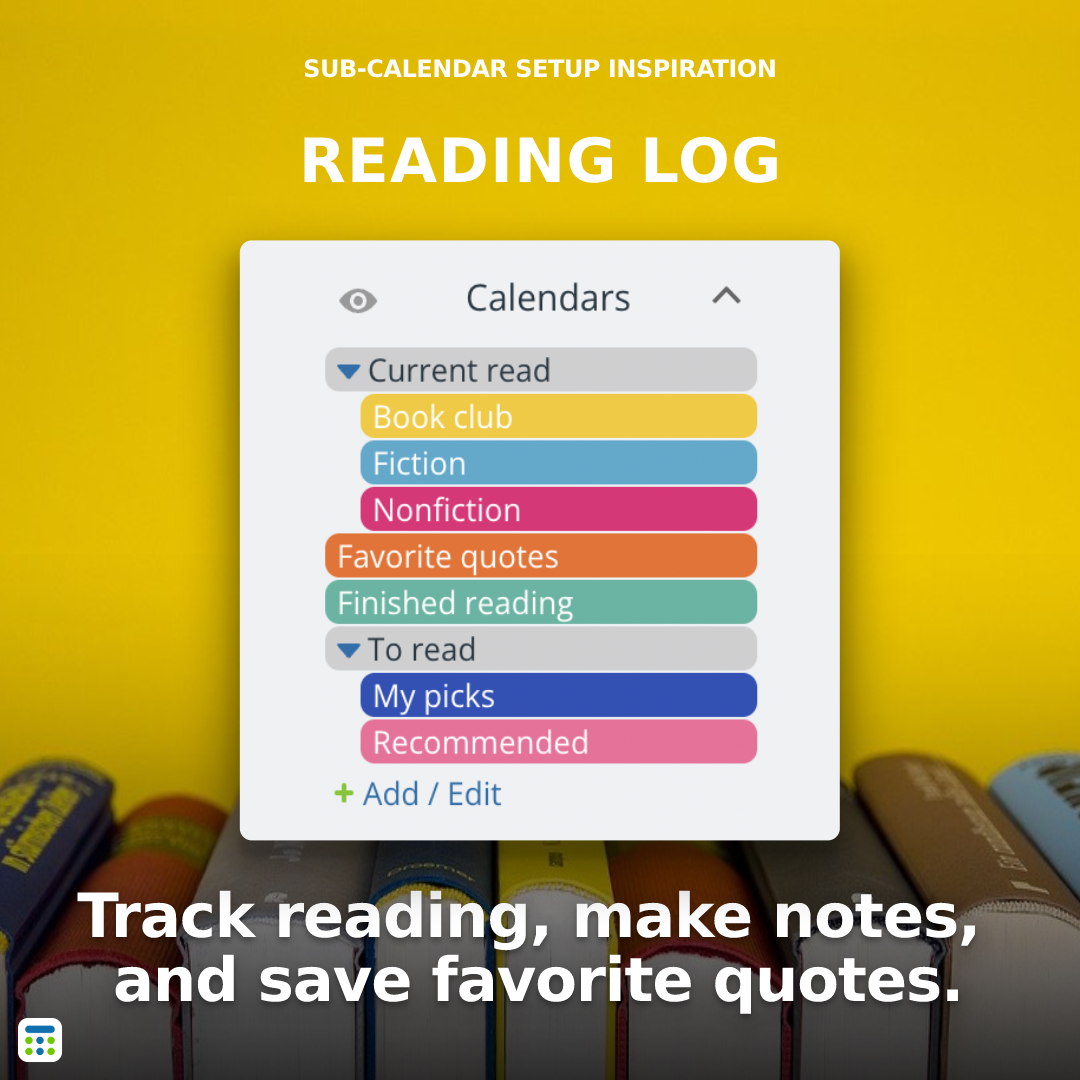 A Teamup calendar can be customized as the perfect way to track your reading and get more value out of what you read. Let's take a look.
Set up a book tracker
First, use Teamup to keep track of the books you've read, books you want to read, books that have been recommended, books you've already bought, and so on. You can mark down who recommended each book, if you already own it, and any thoughts or notes. Anytime you see a book that's interesting or receive a recommendation, add it to your book calendar. When you're ready to start a new read, you can view all the books you've added in a list.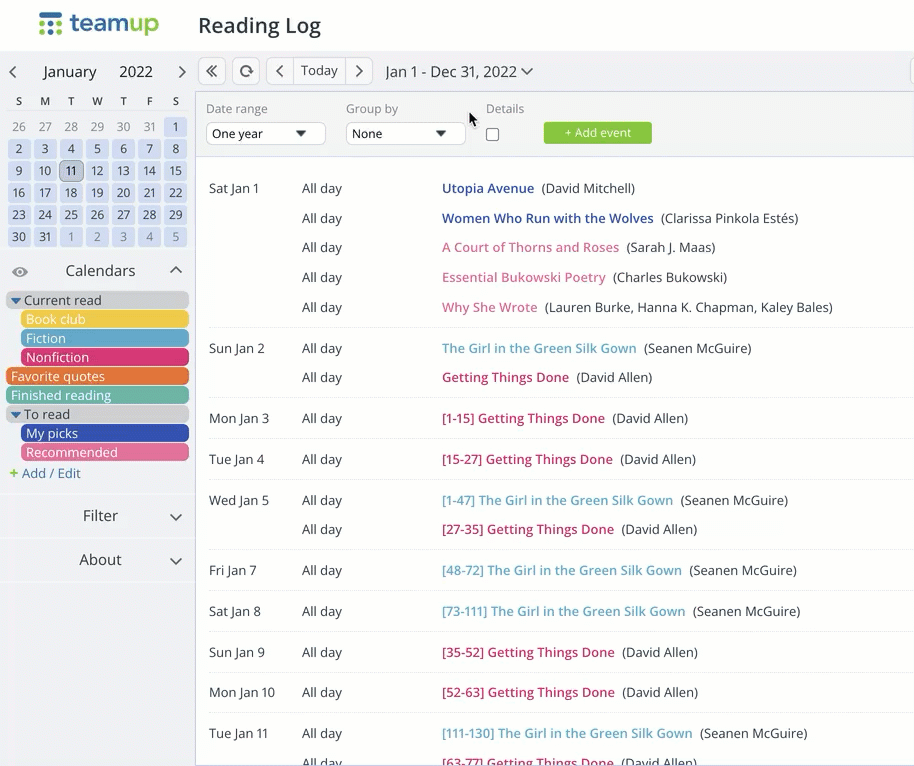 Use the first day of the month as a parking lot for the books you'd like most to read in the upcoming weeks. Then you can go ahead and reserve them at your local library, order a copy, or download the audiobook version. Seeing that list of books can motivate you to finish your current reads, too.
Keep a reading log with notes
Use your calendar as a log of each day's reading. You can mark down the time spent reading each book, or the pages you read.  To get even more out of your reading, spend a few minutes to note down the main points or ideas you really like. You can add direct quotes from the book, or take photos of the page and upload them to your calendar.

Save, search, and share quotes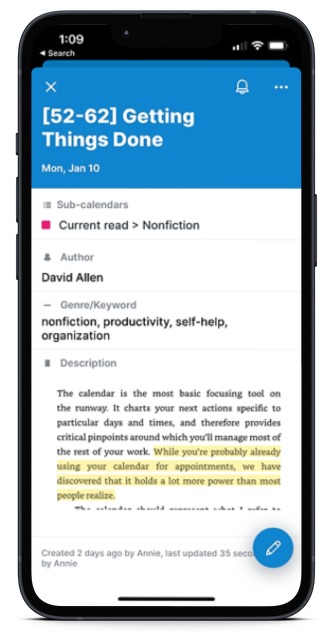 Pulling out your favorite quotes and passages, remembering key points, and being able to do something with what you've learned is what makes reading so valuable. With Teamup as a reading log and book tracker, it's easier to do something with all the great thoughts you've read. As you read, you can save quotes in your reading log, where you can review and share them anytime. Finding the quotes you've saved is easy, too. With Teamup, you can use the built-in filters and search tool to find that quote you're looking for.
Read with friends
If you're part of a book club, you can even share your calendar in a limited way with club members. Create a link that shares only the book club's sub-calendar. Each person can add notes and discussion questions as they read the current book. You can plan virtual meet-ups and make suggestions for the next book, all in one place.
Ready to make the most of your reading this year? Create your own free Teamup calendar today.