If you're an avid reader, you probably come across great points and quotes you love all the time. If you're using Teamup as a reading log, you can save, search, and easily share those favorite quotes — no matter what book format you're using.
Save quotes from paper books
Reading from a hard copy? Take a photo of a book page with the quote on it.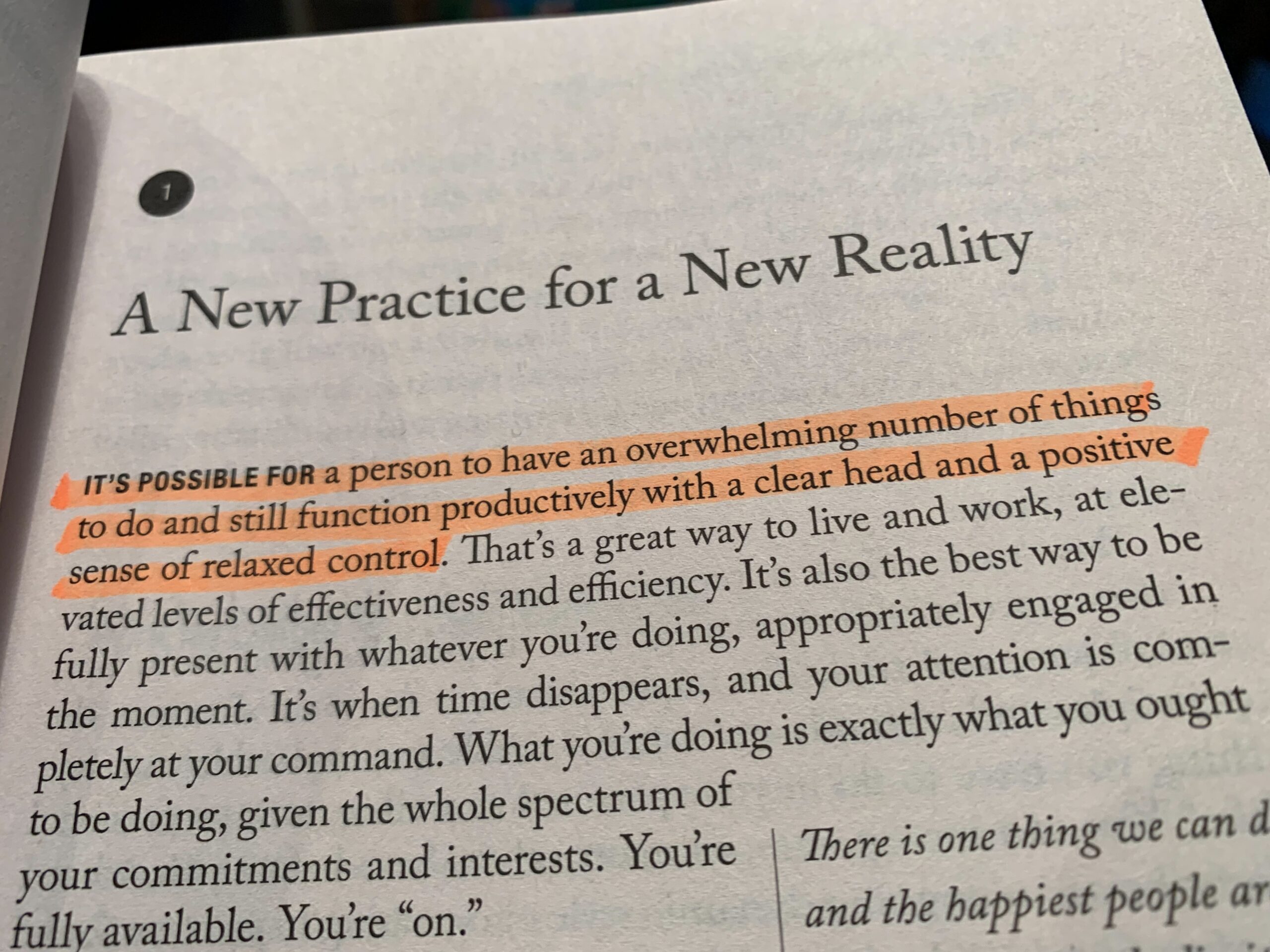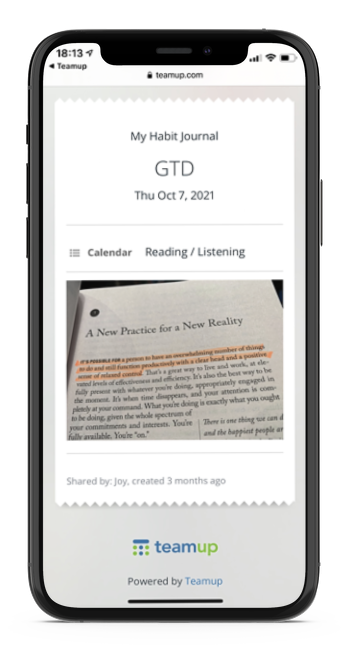 Then upload the photo to your reading log. You can add your own notes and thoughts. And you can even share it directly with others, if you like. It's easy on desktop and on mobile. From the Share menu choose the share As page option, which creates a stand-alone webpage. You can link to it, embed it on your blog or in an email, or send it to others.
Even better, the page will automatically update. So if you add new favorite quotes or thoughts to the event, the page you've shared will update and show the most recent version.
Save favorite quotes from digital books
For quotes from digital books, you can use the same method when reading on your phone, laptop, or tablet: grab a screenshot of any quote you like and upload it to your reading log.
If you're using a Kindle e-reader, make highlights as usual while reading. Then go to your reading notebook on a computer to access your Kindle highlights for any book. From there, it's easy to copy and paste your favorite highlights into your Teamup reading log.
Save quotes from audiobooks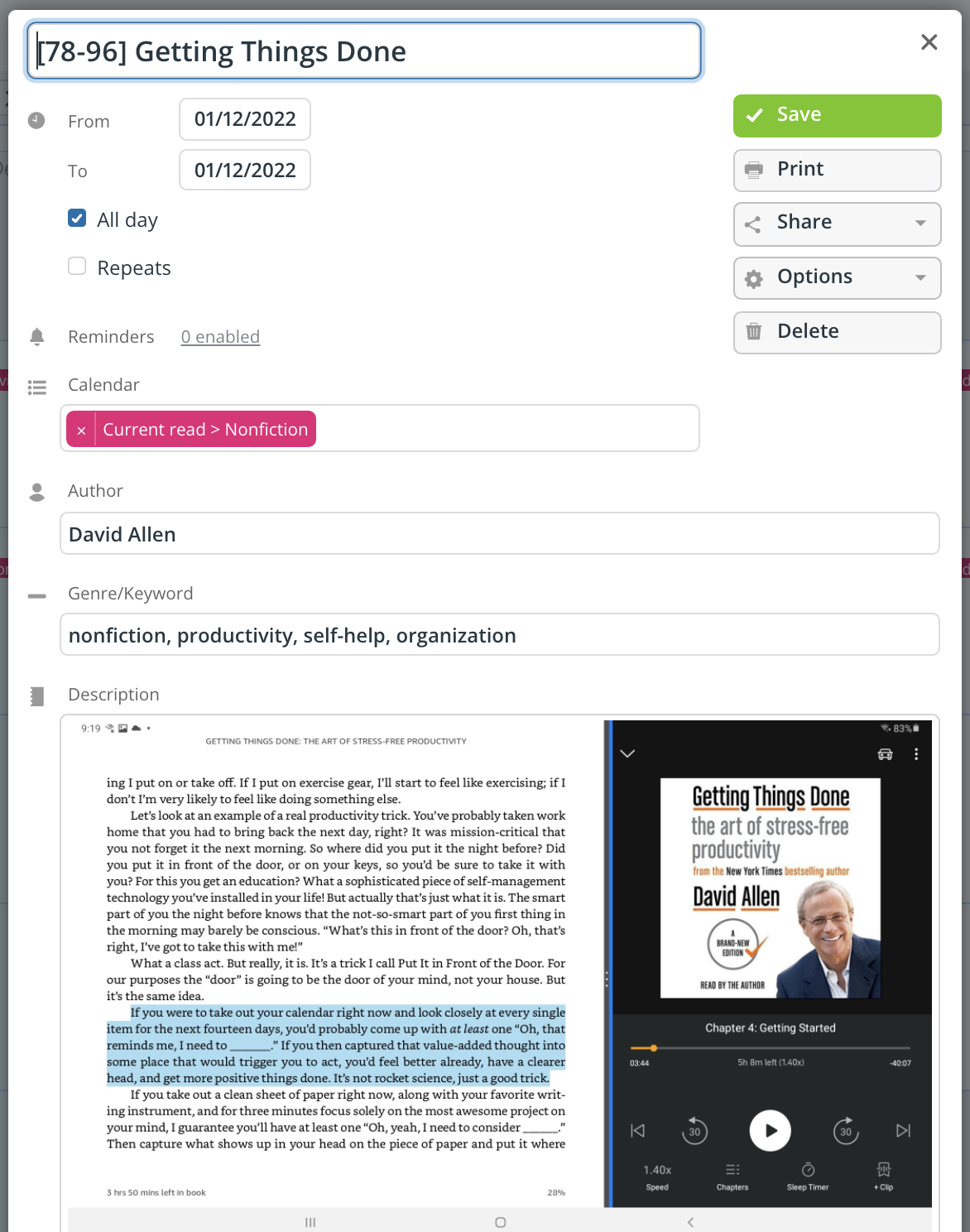 If you enjoy audiobooks, you can save your synced Kindle-Audible highlights. If you have the Kindle book and the Audible audiobook from the same Amazon account, you can sync or switch between reading and listening on the same screen. Take a screenshot of quotes or points that are important to you and upload or link them to your reading log. That way you can easily see the quote in the Kindle highlight, or go straight to that point in the audiobook to listen again.
Save favorite quotes in one place
To create a curated collection of the quotes you love most, create a dedicated sub-calendar. Then use the Duplicate feature to make a copy of any quote you especially love and save it to your Favorite Quotes calendar: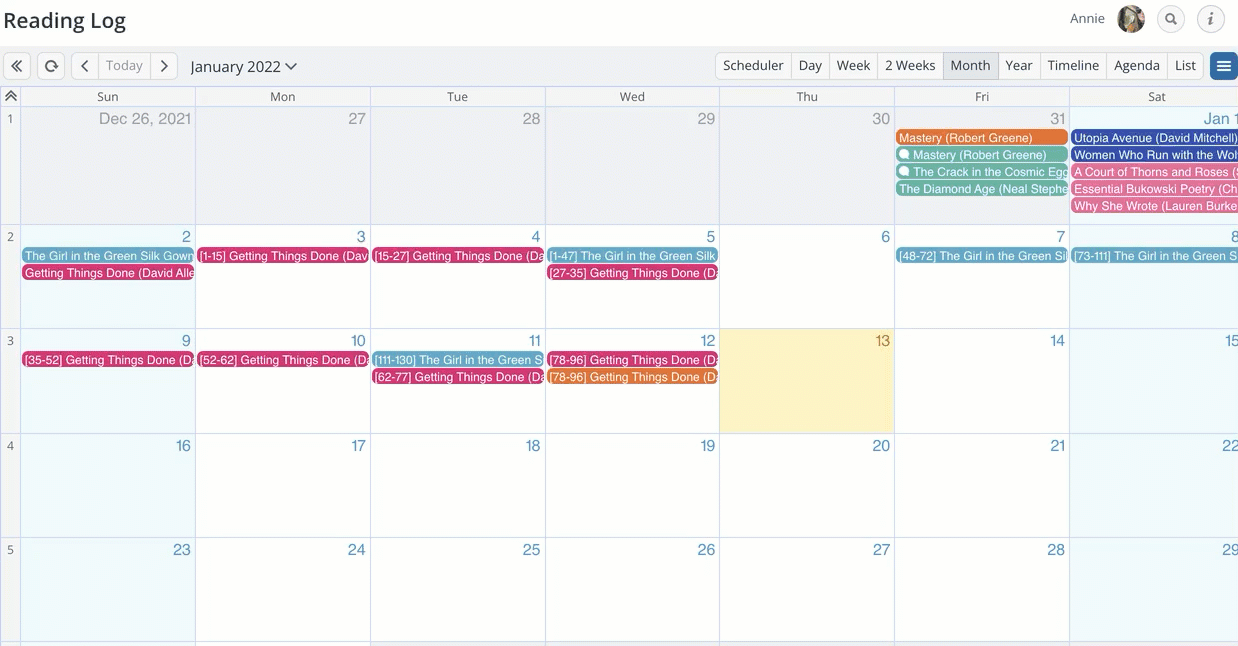 With all your favorite quotes in one place, you can filter them by keyword, share with others, print a copy, or just review all the great bits of wisdom you've collected from your reading.
Create your free Teamup calendar today and start saving your favorite quotes!