In the construction industry, tracking next action dates and reminders is very important. With many roles and projects, it's also complicated! Which employees are involved on which projects? What's the next time/date for action? What is the action item, and why does it matter? Do you have the info needed to complete the action item?
It's key to know the answers for each employee and project. People need reminders for their NADs so they don't forget them. And each person needs access to the pertinent info for the NADs they're responsible for completing.
Next action dates in the construction industry
Project coordinators and project managers depend on next action dates (NADs) and reminders to do their jobs. But keeping up with the NADs can become chaos if you don't have a good system.
❌ Keeping it all in your head ➡ forgetting what you needed to do, which action item to take when, missing important dates, unable to focus because you're trying to remember all the actions and dates.
❌ Using pen and paper ➡ continually updating because things change quickly, physically updating lists instead of doing the work, and losing important info because you can't find the right paper.
❌ Filing in physical folders ➡ too time-consuming! You will spend more time organizing the files and folders than doing the actions that need to be done.
❌ Using smart phone reminders ➡ tracking down needed files and docs because they're not attached to the reminder, getting personal and work items mixed up. It's not secure or safe for sharing, either.
❌ Working in your email ➡ reacting to what's urgent as emails come in and losing track of deadlines. Plus you don't have a big picture of what's going on in each project.
Managing projects with NADs
As a project coordinator, you need to track project status from start to finish.  You assign NADs throughout the project to accomplish the desired outcome. As a project manager, you need to track client communication about specific projects. You also track communication about the customer's future needs for products and services.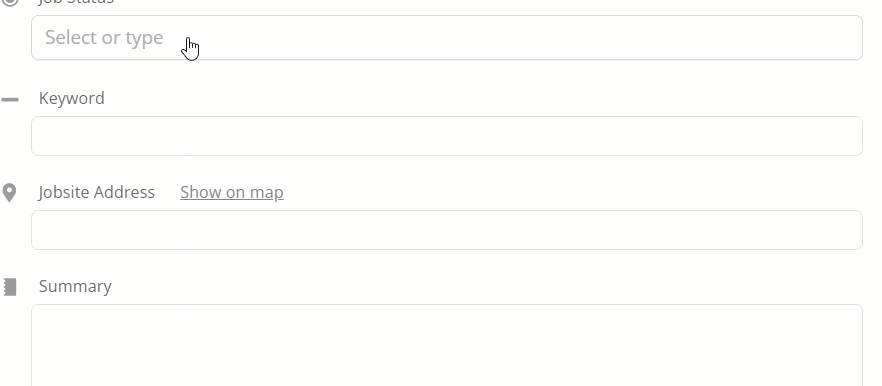 If you're in one of these roles, you must be able to multi-task. You have to handle interruptions, manage the unexpected, and still keep projects organized and on track. Keeping it all in your head is a recipe for disaster. You need a practical way to get all the NADs in a trusted system.
Working with next action dates
How do you build a trusted system? Combine a good approach with a functional tool that works the way you need it to.
For project managers, a good approach is to ask, "When do I need to touch this project, and what steps do I need to take?" Then get the answers in one place so you can refer back to it as needed.

That way, you can release your brain from holding that information. Move on to the next needed action, even it's for a completely different project, and give it your full attention. The information is there, when you need to access it. You can trust your system to remind you at the right time.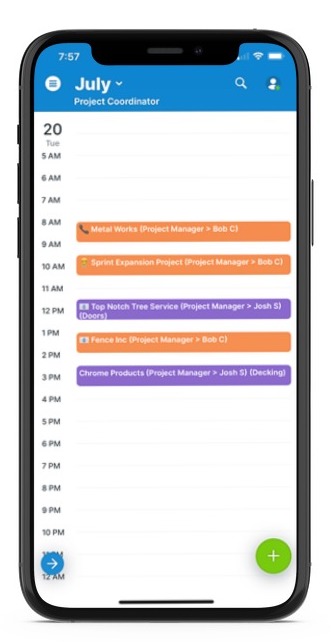 For project coordinators, a good approach is to set dates and reminders in advance, so you don't miss the important action steps needed for each day. 
On the needed date, the reminders will give you the prompt you need. You'll have an automatically created task list for each day to keep all your projects moving forward. You can handle the interruptions or unexpected requests from coworkers or customers in between the NADs for the day. 
Using Teamup in the construction industry
Teamup is a great tool for working with NADs in the construction industry. It works as a shared tool between project managers and project coordinators. You get seamless communication without extra work.
You can set up the individual reminders you need. Even if you overlook a reminder you'll see the item waiting on your daily schedule. It's a fail-safe system that lets you preschedule actions for each day. You can focus, knowing that your calendar will have the reminders, events, and info you need when you need it.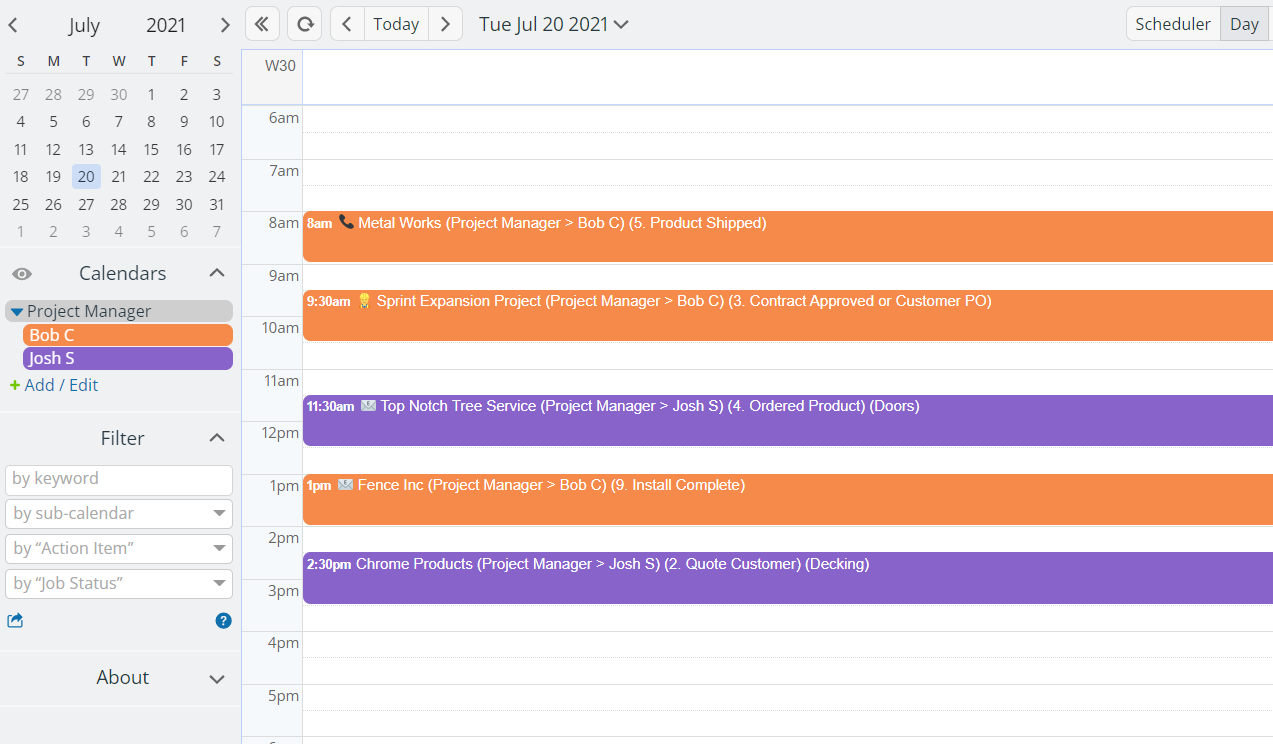 Here's how you could use Teamup
Since it's a calendar with plenty of space for notes, plus customized fields, you can capture the important information for complex projects and individual actions. Take notes on interactions and use the built-in comments to discuss or share details.
Create "day" actions or events and create activities and actions for specific time slots. Add reminders to keep you aware of the right thing at the right time.
Set up recurring events to handle the parts of your job that need to be done regularly, regardless of the projects you have in progress.
Upload the files, images, and documents–or insert hyperlinks–so all the info needed for any action is right there with the reminder.
It's secure and easy to share actions with different people. You can set permissions as needed so that data stays secure and nobody messes up your calendar.
Assign an action to another person's calendar and keep it on your radar by leaving on your calendar too.
Drag and drop a NAD to another day or another time to keep up with a changing daily schedule.
Learn more about working with Teamup, try a live demo, or create your new NAD management calendar today!
Photo by Joe Holland on Unsplash