Want to keep up with what's new at Teamup? Don't forget to check out the Teamup Ticker. We share product news and updates, plus you'll find dozens of tips straight from our support team to help you make the most of your Teamup calendar. Keep reading for a few of our favorites from March, plus user stories to get you inspired.
1. Did you read our March newsletter?
If you missed our latest newsletter, you can read it here.

2. Power tips from the Teamup Ticker
How to mute calendars to display only what you want to see

Tips to organize and use calendars more efficiently



How to color code across two dimensions




Mini guide to conquer the chaos of short-term projects



3. New user stories
IT solution deployments with Teamup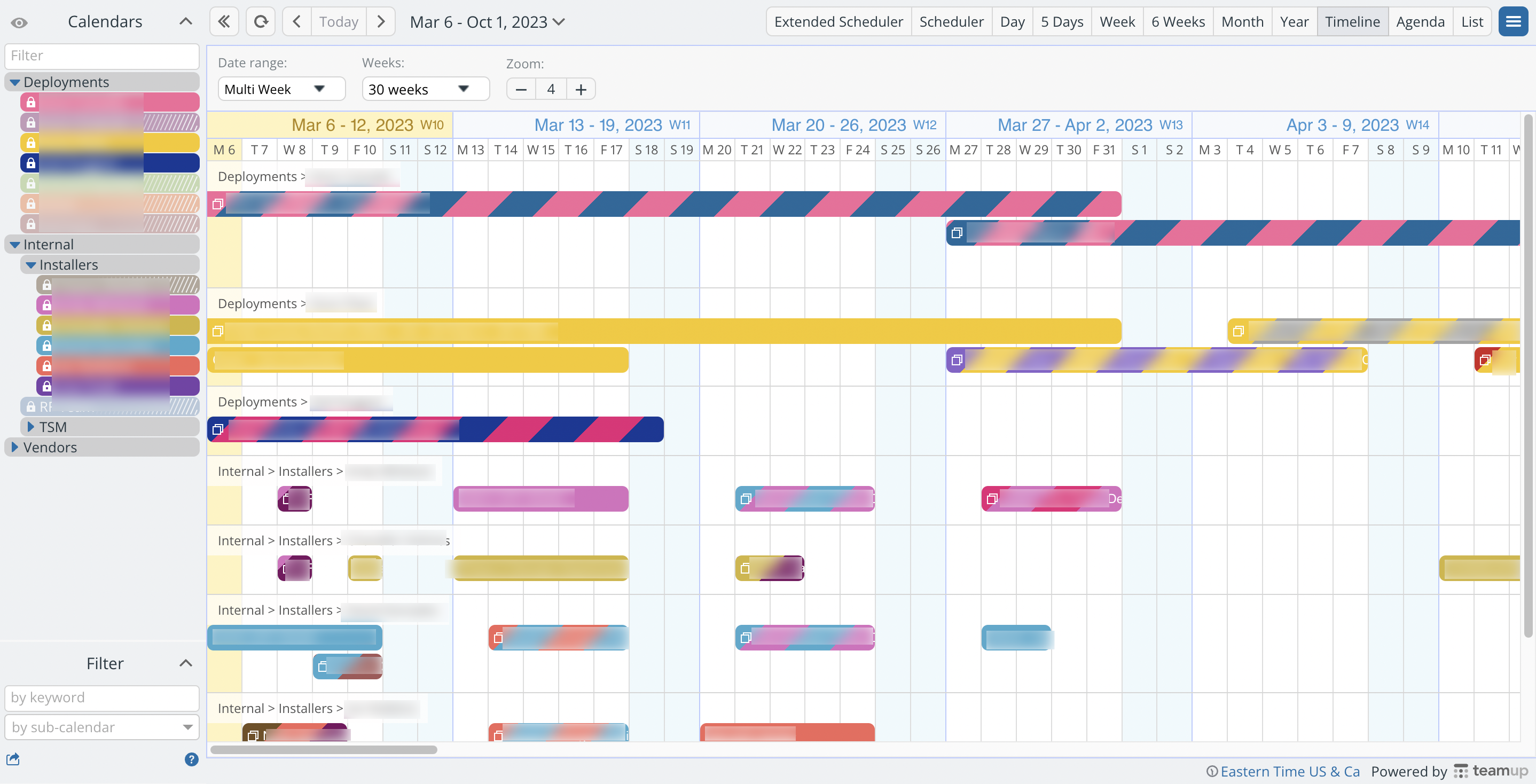 As a Fleet project manager for ProLogic ITS, Anna Mustaffa works with many people. She needs to see all the pieces of each project for managing deployments, working with vendors, and keeping her team updated. A structured calendar is key to keep everything on track:
🙌 Read the ProLogic ITS story about keeping the chaos under control and keeping projects on track.
Do you have a Teamup user story to share? You can inspire and help others with the way you use Teamup everyday. Get in touch with our team.

4. Updates for the Teamup apps
📱Our latest update for Android includes support for a themed app icon, several fixes and improvements, and and enhanced event filter with a new option to filter by sub-calendars. If you haven't installed a Teamup Calendar mobile app on your smartphone, go to the App Store or Google Play to download it. See our updated quick tutorials to get started.




👋 Check out more tips like calendar views on mobile: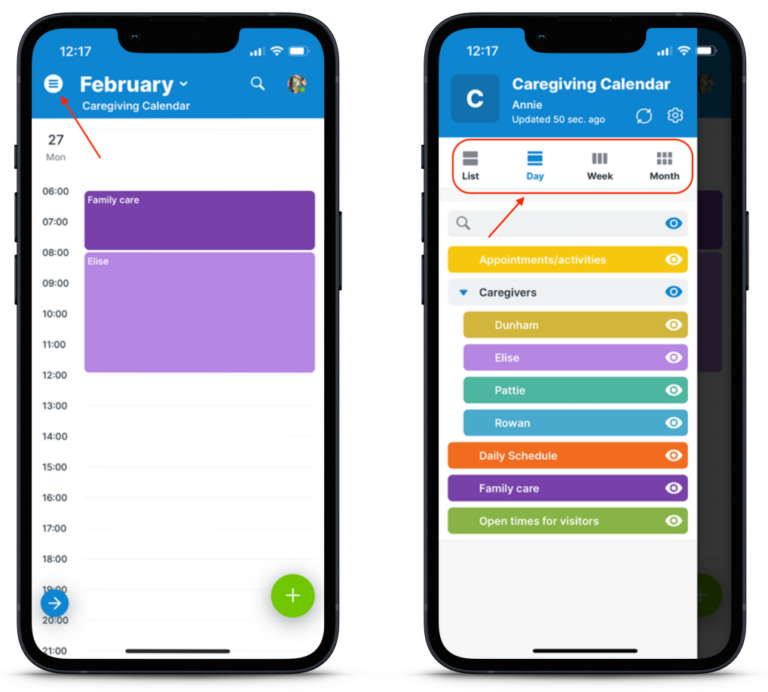 5. Inspiration: How to use a work journal for clarity, calm, and focus
Feeling rushed, unfocused, and unfulfilled at work? Try a work journal for clarity, to regain calm, and to stay focused. Check out these five ways to get started with a work journal for more fulfillment.

6. March user feedback highlights
I'm very impressed with your app and I'm so happy I finally found what I was looking for.  – Kyle Linco
---
Been using this Calendar for quite some time now. Outstanding piece of technology. Intuitive UI and a lot common-sense features that provide real value. Well worth the investment.  – Herb Brown
---
Thanks very much. I was very impressed with Teamup, which solved a major problem for our research study and I have passed along my praise for Teamup to my colleagues.  –  Andy Avins
---
I am in the Army. I've been a Teamup user for 22 months and it has helped me streamline communication in my organization to the lowest level.  – Anna Jones
---
 See all March tickers. New tickers are added daily, so don't forget to check them out. The easiest might be to click the ⓘ icon in the top right corner on your calendar. See also tips and ways to access the Ticker calendar to keep up with all things Teamup.