Scheduling with Covid-19 restrictions can be a challenge; on the blog, find out how some research teams are handling the maximum occupancy requirements to work safely. On Teamup's mobile apps for iOS and Android, dark mode is here for you. Plus a new link parameter, exciting Zapier integration, and more.
---
What's new this month
Product updates and news
On the blog
---
Love this calendar. Simple. Great functions. Fast. Easy to learn. Secure. Does not require intrusive data collection from the user. 
Dark mode on Teamup mobile apps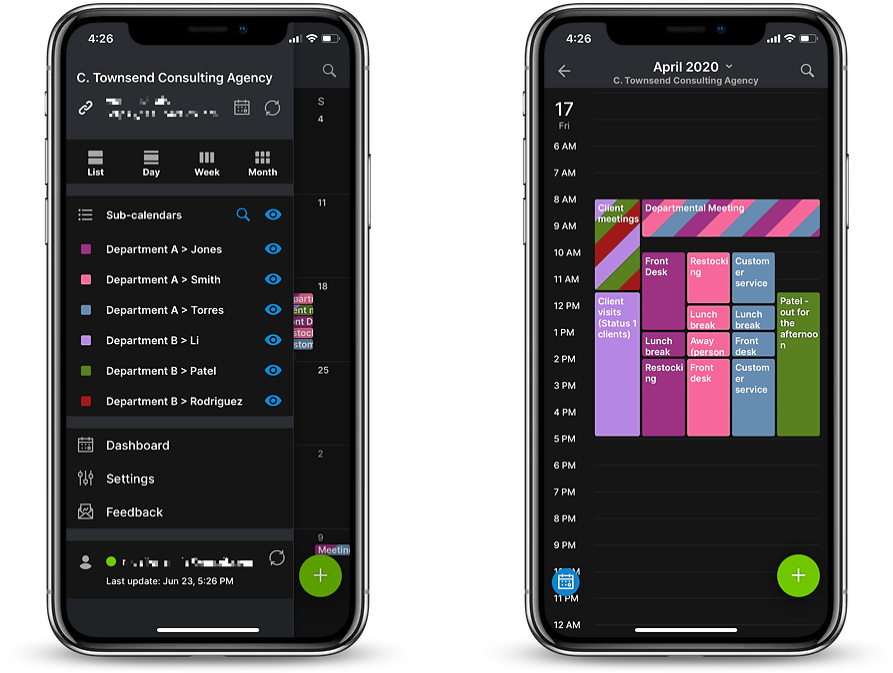 The Teamup mobile apps for both iOS and Android now support dark mode. When your device is set on dark mode, the Teamup app will automatically employ dark mode. Make sure you have updated to the latest version of the Teamup mobile app (click here for iOS and here for Android).
Event reminders on mobile
Don't forget: our latest update for the Teamup mobile iOS app includes support for event reminders. Event reminders are already available on Android. Get more details here →
---
New Agenda link parameter
Calendar link parameters allow you to customize calendar links and overwrite global settings for that link without changing the calendar settings. Append the link parameter to the calendar link; then save it in your bookmarks to use or share as needed.
We've introduced a new link parameter which lets you control the date range shown when viewing your calendar in Agenda or List view. You can also choose whether the header and event details are shown.
---
Infographics and illustrated tips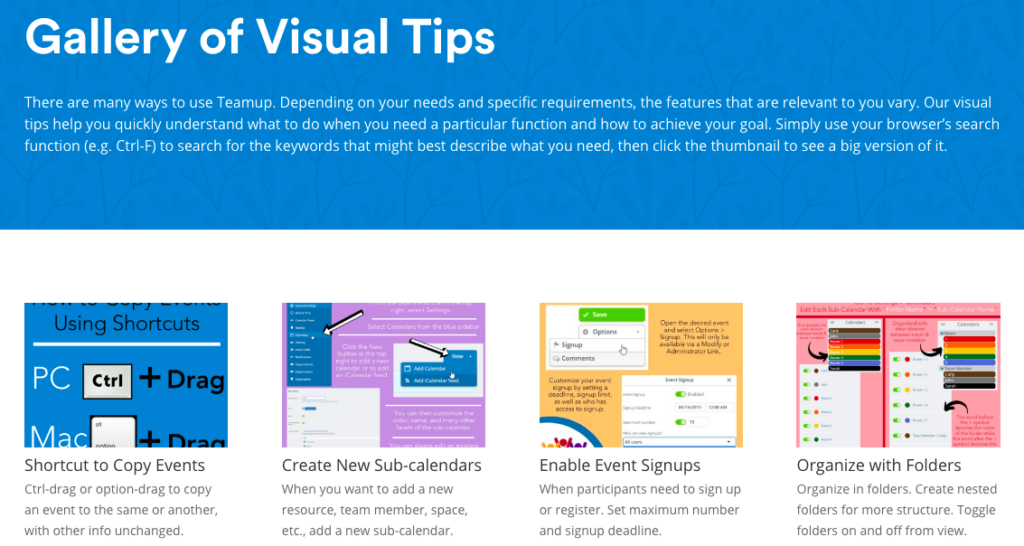 You may have already seen some of our infographics and illustrated tips on Instagram. Now we've collected all these visual tips in one place. Easy to reference and bookmark. Check back often; we'll keep adding more!
---
Teamup Zapier integration (Beta)
We're excited to share the Teamup Zapier integration with you. Zapier is a web automation service that connects over 2000 different apps and services. Connect your Teamup calendar with a third-party web services, send calendar data to Zapier-enabled apps, or automatically update your calendar with a Zap.
Teamup Zapier Integration is currently invite-only. Want to try it out? For beta access, contact us at support@teamup.com.
Get more details and see examples →
---
Your platform is extremely easy to use (making it more likely that people will comply) and can be integrated in our very active Slack.
How to choose the best calendar view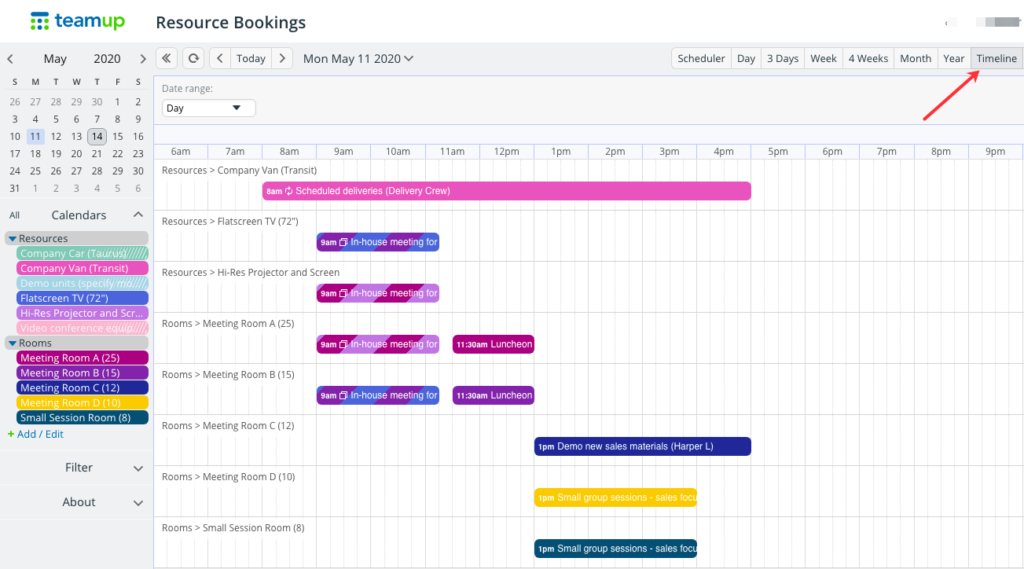 Teamup Calendar has 10 unique calendar views. Work with the classic calendar views (Day, Week, and Month). Use the calendar timeline view or unique schedule view in columns. Calendar views with options make your calendar more useful: for example, you can use the multi-month view to show a quarterly or fiscal year calendar.
---
Scheduling for maximum occupancy Covid restrictions
Managing research teams under Covid-19 restrictions is a scheduling challenge. Use of the shared lab space must be carefully scheduled to stay within maximum number of people allowed in the lab at one time. Everyone needs a chance to use the equipment and lab resources. Often, a strict pre-set schedule does not work; flexibility and availability may change.
Many research teams are using Teamup to schedule shared lab space, equipment, and resources while adhering to Covid-19 health and safety regulations. Here's how you can do the same with your research partners.
---
Convert workplace routines for remote work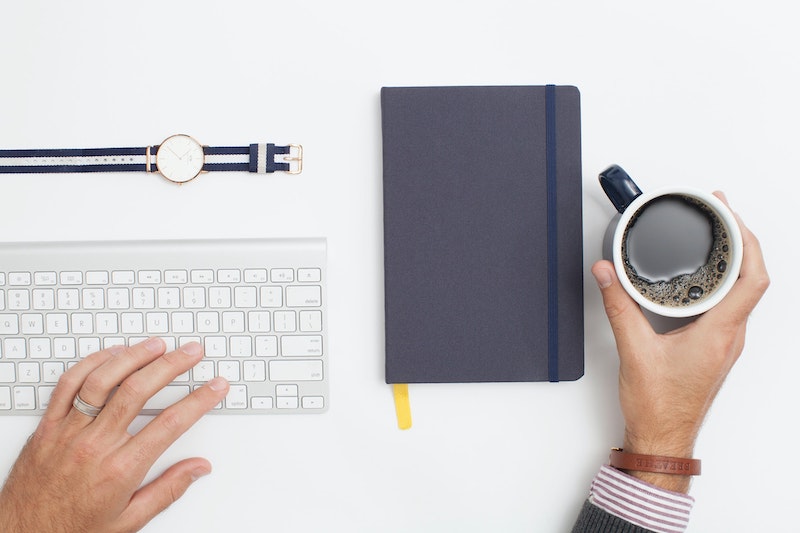 While it may not seem important to take a coffee break or have a quick chat with a coworker, these daily workplace routines have a purpose. The human brain needs rest and variety. Working with others is easier when there is camaraderie.
We've put together some ideas for converting your workplace routines to keep working for you, even when you're remote.
---
I've just begun using your software and I'm really pleased with its functions and user interface. Customization is working great for me. You're enabling my business to manage our work despite difficulties brought on by social distancing.
Make remote work better for your team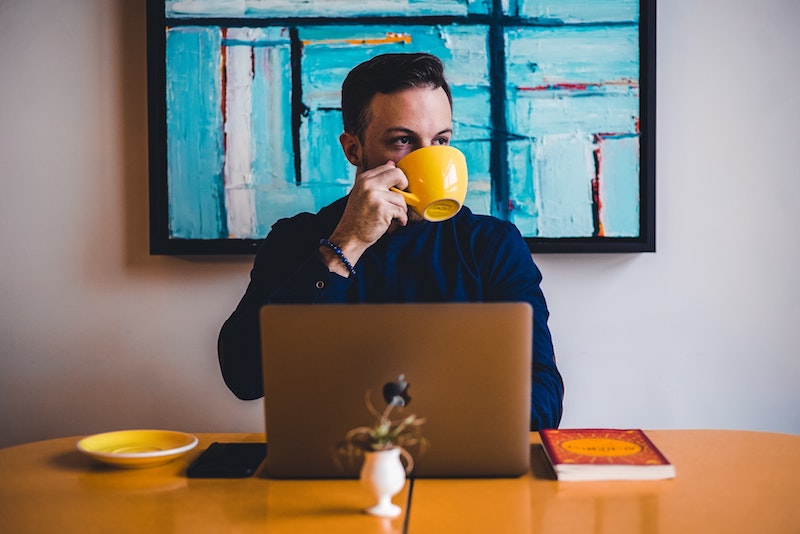 While in some ways working remotely is easier (no commute!), in other ways it can be more difficult. You can make remote work better with a few smart moves; stay focused and keep your remote team productive and connected.
Here are some ways to make remote work better and more enjoyable.
---
I've been using Teamup's Timeline for some time now and it's gotten really good. I really love the drag and drop function. You have significantly optimized our everyday work.
New to Teamup? Start here.
Make the most of Teamup, right away, with our docs and guides.
Jump in with the Quick Start, learn more from the Getting Started Guide for All Users, or check out the Calendar Admin Getting Start Guide and our FAQ.You can search our Knowledge Base to find information on specific topics. Check out Quick Tips on our blog for quick ideas and information.
Looking for inspiration? Try our Wall of Love or User Stories. Do you have your own story or tip to share? We'd love to hear it!  Share your story here.
We're on Instagram, too! Follow us for helpful tips and inspiration.
If you can't find the information you need, let us know. We're here to help you find the best solution for your needs.