Update, March 2019: We've added lots of features and made significant improvements and updates since this announcement. Read the latest on our blog, check our monthly updates, or create your own free calendar to find out what Teamup can do for you!
---
Exciting news for all Teamup users: We have re-built the event editor with a new technology and a completely new interface! Just click on any event on your calendar to see the new editor or viewer for yourself!
The new event editor and event viewer are responsive and vertically expandable, making viewing and editing events much better experience on both computers and mobile devices.
The New Event Editor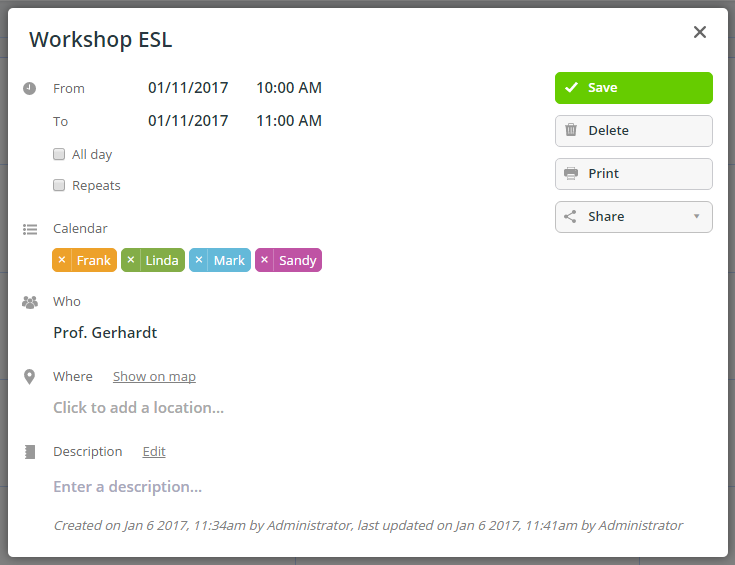 On the new event editor, simply click any of the input fields and start typing or selecting.
To experience how the new editor expands vertically, for example, tick the Repeat box to edit the recurring patterns or enter a description.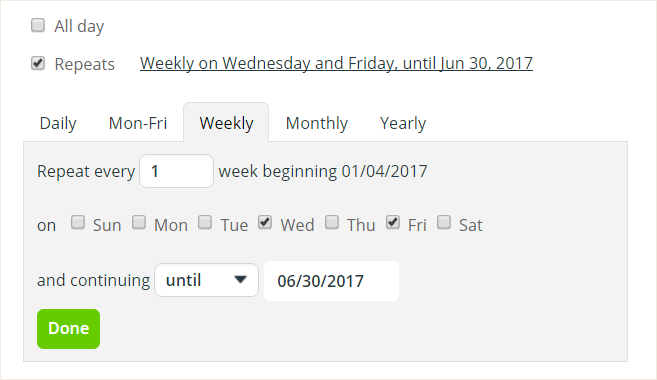 Full Screen on Mobile Devices
If you view or edit an event in the browser on your mobile device, the event is now displayed in full screen.  Learn more about using Teamup on mobile devices.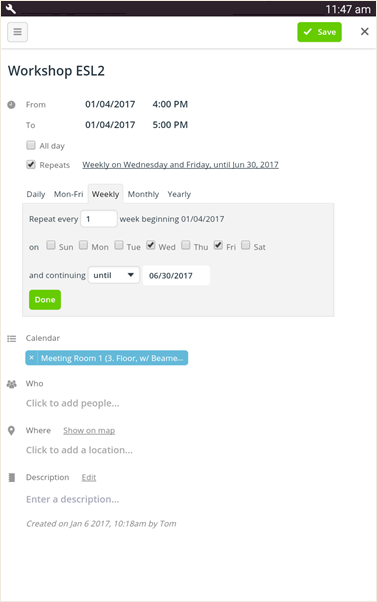 The Event Viewer
The event editor and the event viewer are now melted into one component, technically speaking. Therefore the event viewer shown below looks nearly the same as the event editor above.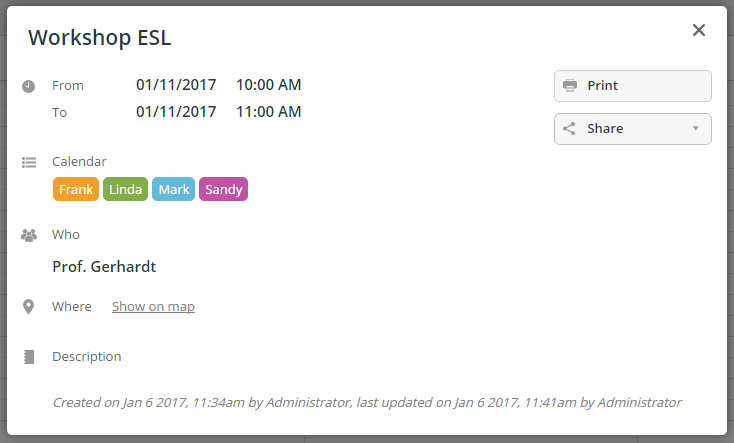 This new event editor is not only a significant improvement to the user experience of viewing and editing events on Teamup Calendar, it opens up a whole new set of possibilities for new features like custom fields, event signup, even comments, etc. as many of you have asked for.  Yes stay tuned for more exciting news!