The standard Week view in Teamup includes a time grid so you can see your calendar events in the correct time slot. All-day events, if any, appear in the box above the time grid: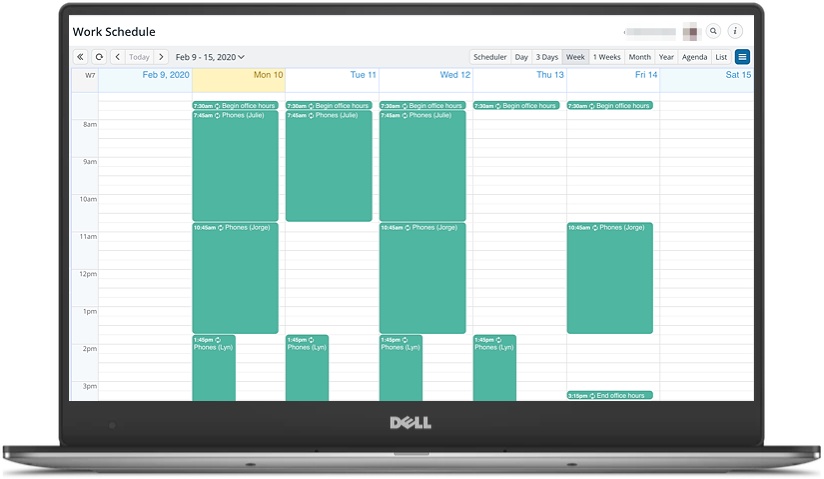 If you need a Week view without the time grid, it's easy to get one. You can use the Multi-week view and set it to show 1 week.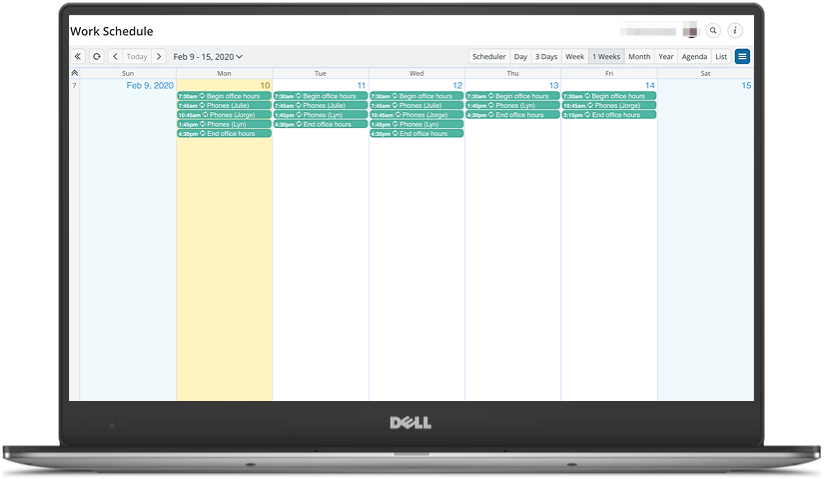 To do this, go to Settings > Calendar Views. Scroll to the Multi-Week section. From the drop-down menu, choose 1 for the number of weeks to show. Then return to your calendar and choose the "1 Week" view in the top menu.
This simplified view is helpful if you need to print a weekly schedule, or print blank calendars.
You can add a link parameter to hide weekends, if you wish to see this weekly view only for Monday-Friday. See here for details.
Learn more: