There are times that you just need the calendar or an event page on a piece of paper. The easiest way to print your calendar is to display it on your screen as you wish to see it on paper, then print it using your browser's default print function. This video here demonstrates how to print on Chrome. The quick steps are:
Step 1: Go to the dropdown menu from the top right hand corner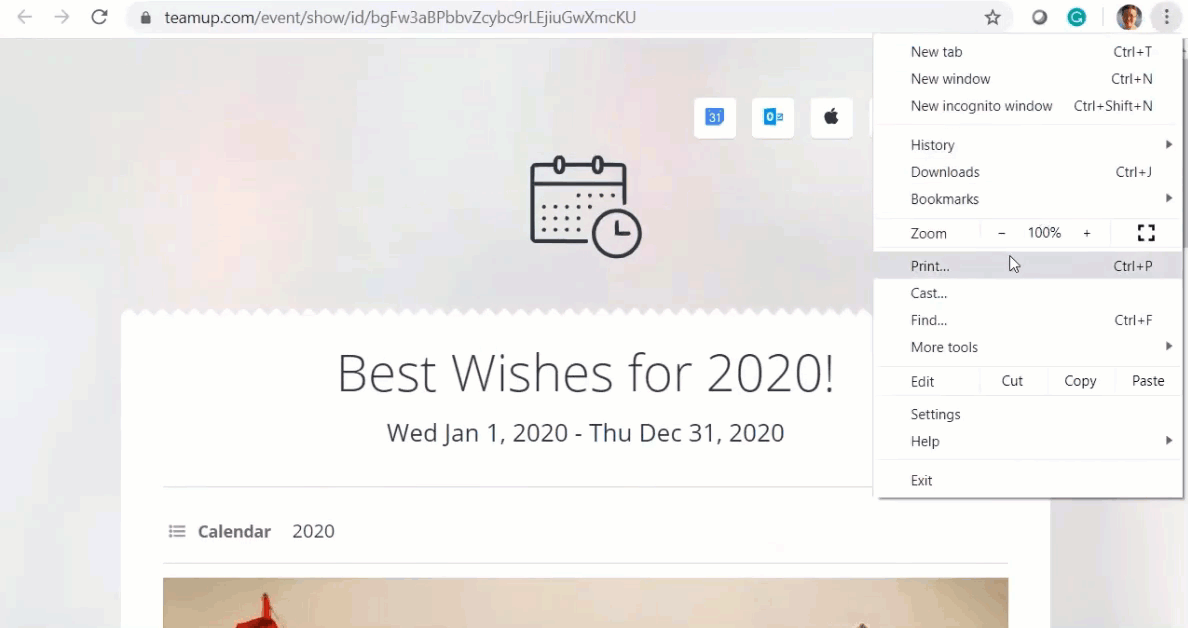 Step 2. Print as is or adjust the print settings as needed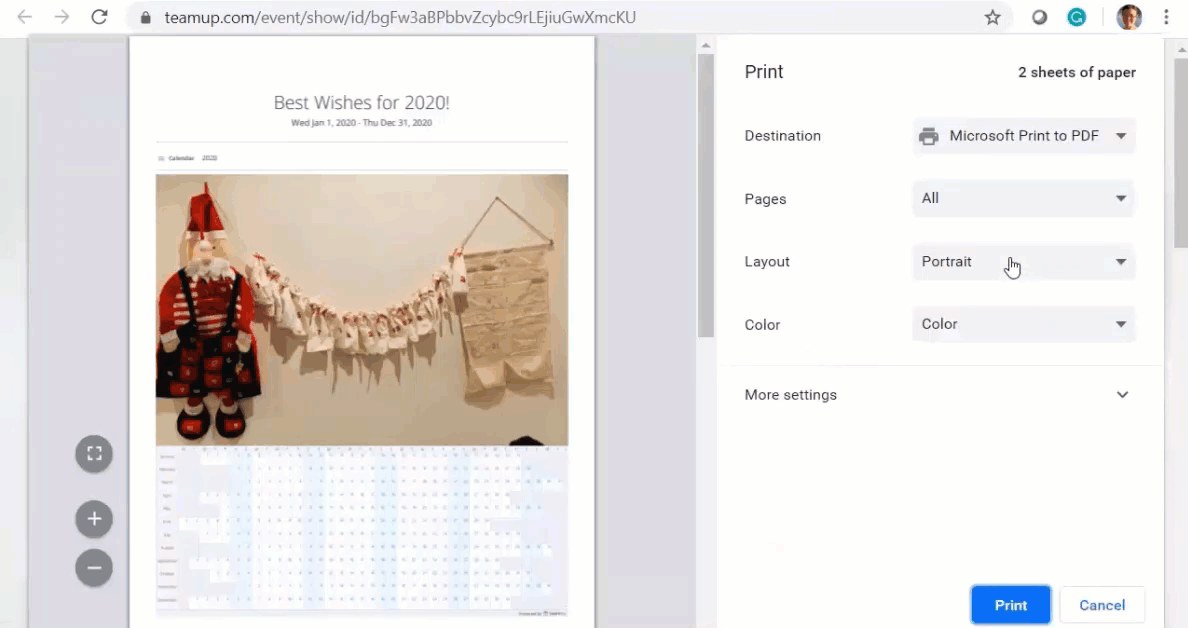 It is similar with other browsers.
If you need to print your calendar in an eco mode or with more control over what to be printed, check out how to print your calendar using Teamup's PDF print
Read more: