It's the season when we take time to think back over the year. And what a year it has been!
Surely none of us could have anticipated all the challenges and changes. While uncertainty still lies ahead, we have seen a global community come together to work together and care for each other.
Happy holidays from all of us.
What's new this month
Product updates
News and tips
On the blog
New! Speech icon for event comments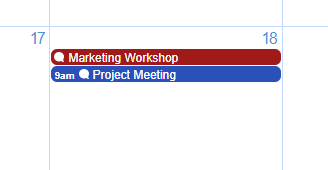 Our latest update introduces a small speech bubble icon on the event title to indicate event comments. It will only appear on events where there are comments, making it easy to see at a glance where discussions are happening on your calendar.
Updates for Teamup mobile apps
Teamup's latest update for our iOS app includes a new user menu on the right sidebar. This user menu holds all user functionality, keeps the calendar functions in the left sidebar, and makes the app easier and more intuitive to use. The latest update also includes support for duplicating events. The latest updates also include various form and layout improvements to make the user experience better and more streamlined.
Active links in event fields
Teamup has long supported active links in the Description field. Now you can also add active links in the event fields. In read-only views and event pages, the link itself is clickable.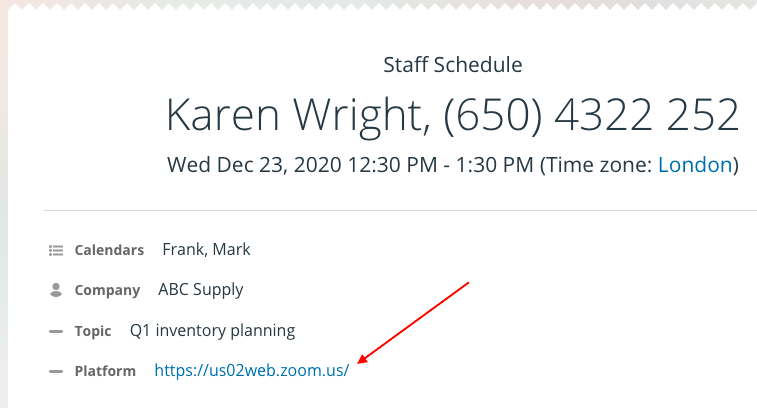 In the event editor, a link icon will appear when there is a hyperlink added to a text event field, including the built-in Who and Where fields. This link icon is clickable and will open the link. Read more here.
Zap of the Month: Share Teamup event to Facebook Page
With Teamup's Zapier integration, you can now instantly connect Teamup Calendar with 2,000+ apps to automate your work and find productivity super powers.
Here's our Zap of the Month: Share a new Teamup calendar event to your Facebook page.

To use this zap,
Choose a sub-calendar from your Teamup calendar.
Set the trigger to New Event (or New Event Matching Search).
Connect your Facebook Page.
Now when you create a new event on that sub-calendar, it will automatically be shared to your Facebook Page.
How could you use this zap?
Promote webinars, classes, or online events to your page.
Offer exclusive events to members.
Curate and share events with a group.
To create more Teamup zaps, start with the templates here.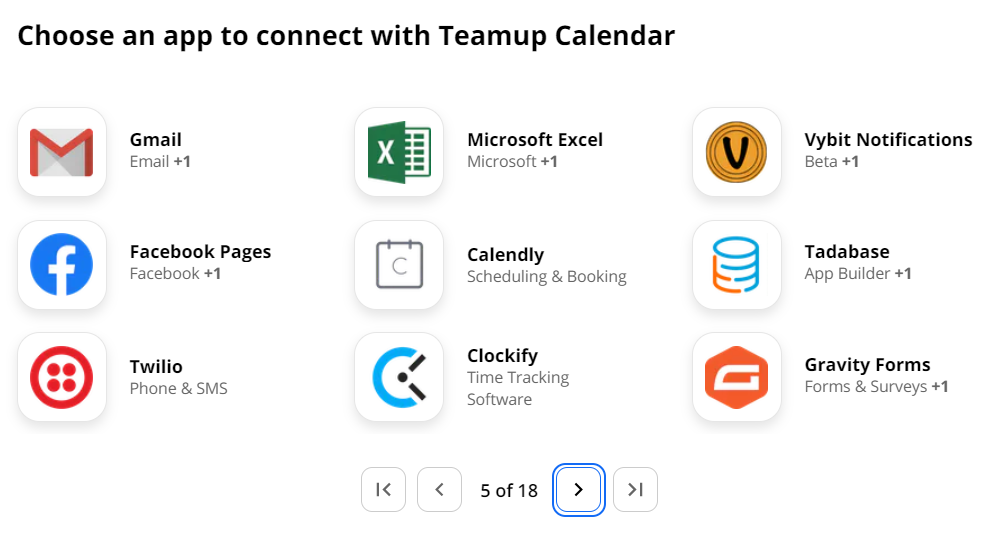 Share Your Teamup Solution
Are you an efficiency nerd, or simply a Teamup expert? Share the love–and show how you use Teamup–by creating a solution demo. You could win a holiday voucher to give to a person or group of your choice, on your behalf.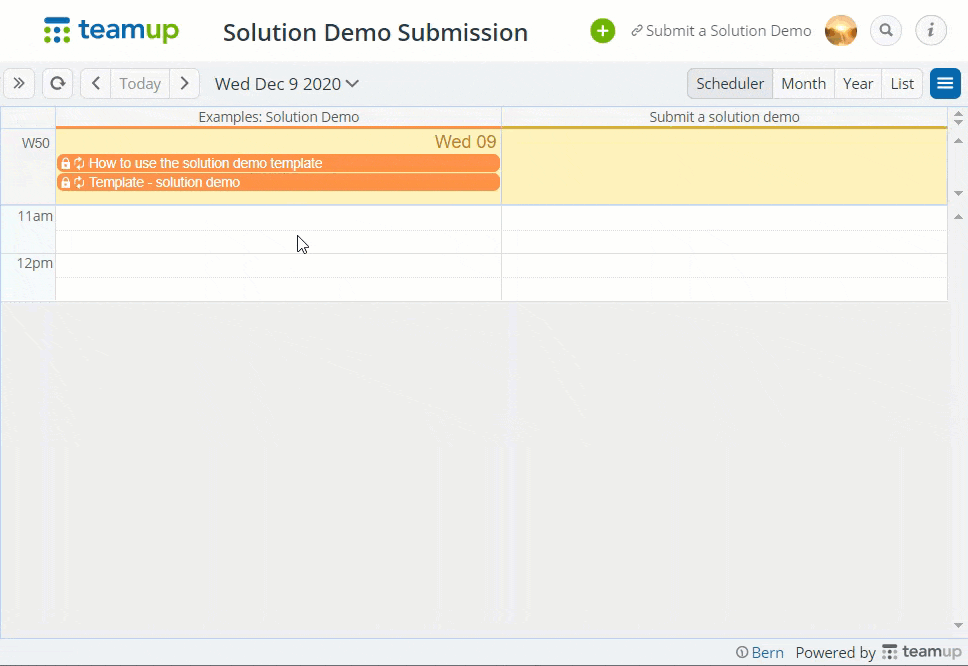 Get all the details here. Already a fan and power user? Help make Teamup even more useful and inspire more people to get better organized – We're hiring!
15 ideas for better calendar setup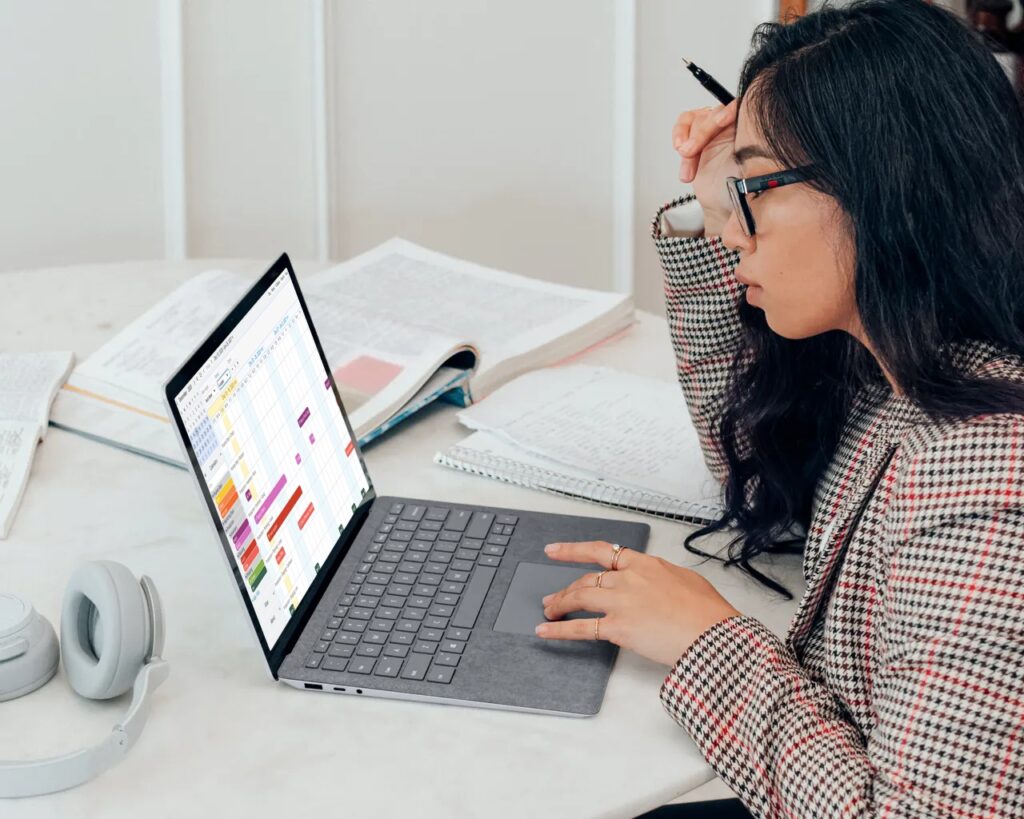 Better calendar setup makes all the difference in how well your calendar works for you.
So, choosing how to organize your calendar is a key decision. It's directly related to how your calendar functions, which means calendar organization can make you more or less efficient when using the calendar.
We've collected 15 ideas and inspirations to help you visualize the best calendar setup for your needs.
See 15 Ideas for Better Calendar Setup
---
New to Teamup? Start here.
Make the most of Teamup, right away, with our docs and guides.
Jump in with the Quick Start, learn more from the Getting Started Guide for All Users, or check out the Calendar Admin Getting Start Guide and our FAQ.You can search our Knowledge Base to find information on specific topics. Check out Quick Tips on our blog for quick ideas and information.
Looking for inspiration? Try our Wall of Love or User Stories. Do you have your own story or tip to share? We'd love to hear it!  Share your story here.
We're on Instagram, too! Follow us for helpful tips and inspiration.
If you can't find the information you need, let us know. We're here to help you find the best solution for your needs.