Managing or promoting an event? You can use Teamup to create a free event page. Whether it's for a community, family, or business event, you can include all the details, images, and more in your event page design. The event landing page will automatically update if you update the calendar event, so everyone gets the latest information. Plus it's easy to share on social media, with a group, or via messaging.
---
Table of contents
---
What is an event webpage?
With Teamup Calendar, any event on your calendar can be viewed as a unique, stand-alone webpage. Event webpages also make it easy to share an event with a group or with the public, without giving anyone access to your calendar.
An event webpage is read-only, and each has a unique link (URL).
When you update the event on your calendar, the page for the event is automatically updated, as well. So your event information always stays updated, and participants can check the page for the latest information, anytime.
How to create an event page
Browser
Right-click an event in any calendar view, or in the event viewer/editor, click the Share button, then select As page. The unique webpage for your event will be created and open automatically in a new browser tab. It is read-only and has a unique link. The link can then be shared with anyone.
Try for yourself: Open this UN WebTV Schedule, right-click any event, select Share > As Page. Note the event time is automatically displayed in your time zone!
See more details here.
Mobile apps
You can share an event as a webpage from the mobile apps. Here's how:
tap to view the event,
then tap the Sharing icon,
tap the Browser icon.
You may be prompted to choose the browser you wish to use. Once you choose the browser, the event will automatically open in your mobile browser as a stand-alone webpage.
More details here.
Great ideas for event landing pages
There are so many ways to use an event landing page, whether it's for business, personal, or community use.
Here's some inspiration to get you thinking:
Promote your community event on social media. Add all the details: time, location, what to bring, what to wear, music, etc. You can add links to the event description if needed. Include an image to make it pop: then publish the event as a webpage and share it on social media. Encourage community members to share it, as well.
Promote your next workshop, seminar, or class to your email list. Put together a description of what you're offering. Include an overview of the main points, lessons, and/or benefits included. Enable event signup and set the maximum number along with a deadline. Then send the event landing page to your mailing list.
Share members-only or exclusive content. If you run a group, work with clients, or do any sort of work on a membership basis, these are a great way to share exclusive content. Write the information you want to share in the event description; or simply summarize it in the event, and link to a downloadable item such as a PDF from Dropbox. Create the event page and send it to your members-only email list or share it in a private group.
Promote a special sale or event at your store or business. Create an event for the entire event; perhaps it runs for a week. Then create separate daily events to promote daily deals, specials, prices, and product highlights. Share the event pages on your social media, embed them in your website, and share them with your customer email list. You could even include special codes and discounts, giveaways and prizes in your event page design to get people talking and interacting.
Get pre-orders for an exclusive offer or service. Decide on all the details of your special offer or limited-time service. Then add event signup and set the maximum number. Let people know that this offer is limited and will not be available for long. Include customer testimonials, benefits, and explain what is included. Promote the event page in your network.
Provide homework help for parents and students. Teachers and tutors can use event pages to share homework assignments and resources. List all the homework instructions on the event page. Include links to needed resources, websites, videos, or other materials. You can even take questions in the event comments. Share the event page with parents and students so they know what's due, when, and have everything needed on hand.
Coordinate meals or details for your next gathering. Create an event page for that family reunion, graduation party, or neighborhood barbecue. Include all the details and provide information about timing, location, parking, dress, and more. Let people know what to bring, and use event comments to coordinate. For example, if planning a shared, potluck meal, you can ask each person to share what dish they'll bring to avoid duplicates.
Tips for better event page design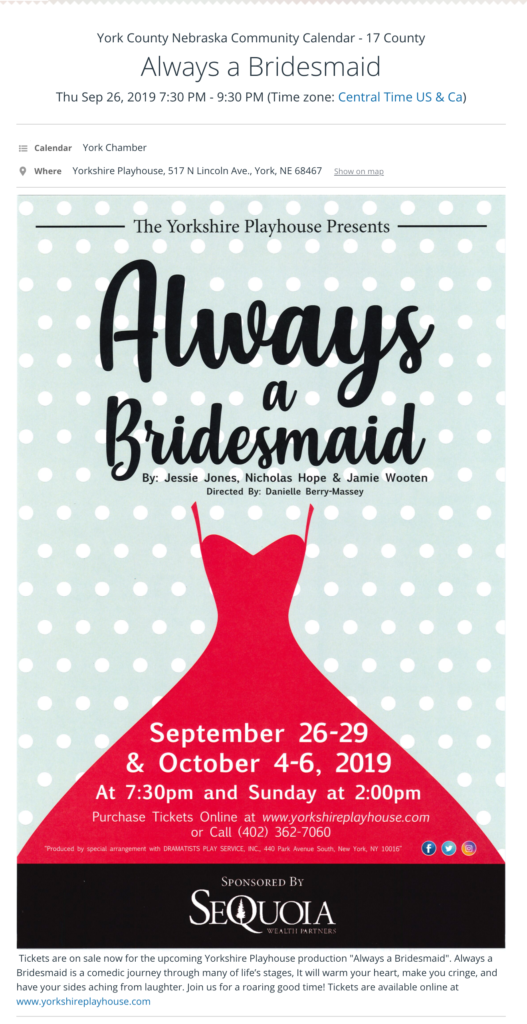 Include images. Images make things pop! You can create custom graphics for your event, and link to them (free plan) or upload them to the event (paid plan).
Include the event details. People like details! They want to know what to expect. Tell them when, where, how, and why.
Give the location address, when relevant, and automatically link to the map in the Where field.
Include links! You can hyperlink text in the Description field of any event.
Use rich formatting to make your event details easy to scan and read. Use headings, bullets, italics, and more. On the browser, use the WYSIWYG editor in the Description field. On mobile, use markdown for easy formatting.
Link to a custom playlist or song for your event.
Enable event comments to let people submit questions, provide feedback, or discuss details. Set the event comments to be viewable by "All users" so they will show up on the page.
Use event signup to plan events for the right number of participants. Set a deadline and a maximum number as needed. The signup button will automatically appear on the event webpage.
Remember: if you update the event on your calendar, the event webpage will automatically update as well. So everyone who views the page will get the latest information, with no extra work from you.
Get started now: create your free Teamup calendar and make your own event landing page.