Managing resources, spaces, and schedules is a time-consuming responsibility. The more people and options involved, the more complex the task becomes. One common issue is the "bottleneck syndrome."
A single person holds the responsibility for managing the information, making decisions, and overseeing inputs. As a result, everyone else involved–from colleagues to clients–has to wait for this individual to process all information and make decisions.
You can avoid this type of scenario by setting up smart systems, delegating, and enabling everyone involved to do the work needed. Less waiting, more efficiency, and a better process all around: read on for more ideas and use cases.
---
Table of Contents
---
Appointment and space booking
Overseeing reservations for appointment slots, meetings, and spaces can range from very simple to very complex. For simple booking situations, when you need to make a few spaces or time slots available to a limited number of clients, Teamup is a great tool.
Mobile booking system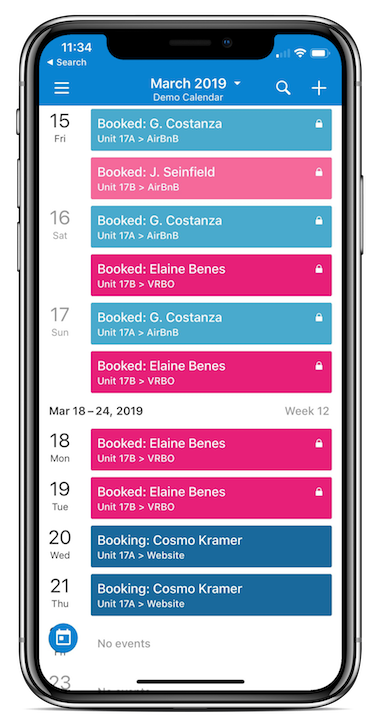 Work is no longer a set of tasks performed from one location. You may be at your desk, in the car, in a meeting, or out and about. Particularly in booking situations, timing is important; unnecessary delays can create all sorts of problems. You need a booking system that can keep up with you.
Special event bookings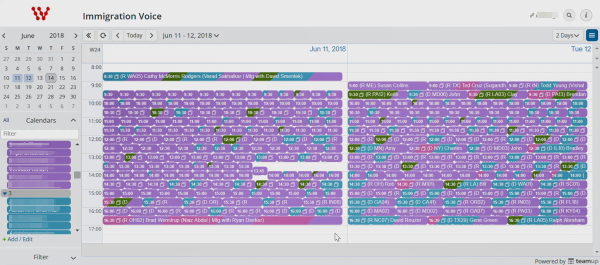 Booking appointments or spaces may not be a regular part of your workload. Perhaps you're coordinating a special event, conference, trade show, or other big project. In these cases, you need a system that is flexible enough to meet the demands of the event, accessible for everyone involved, and intuitive for users.
Prevent booking issues
Some common issues and problems come up in booking situations. With a little proactive prevention, many of these issues can be avoided.
At Teamup, we advocate efficiency for everyone. Efficiency simply means getting the best results from the fewest resources. In many cases, a few simple changes and a well-designed calendar system can take the pain and inefficiency out of the booking process.
---
Photo by Ricardo Jimenez on Unsplash