A not-for-profit rehabilitation centre in Hong Kong has multiple programs operating out of one centre. The various programs share spaces and resources, such as exercise equipment and areas, and school rooms. Multiple booking options had been considered but none offered the ease of use and live tracking that was required to keep things running smoothly and efficiently. 
Luke Hawkins shared their story with us:
The Challenge
We needed a system for booking the pool area, which could only be used by one or two groups at a time. Most of the program coordinators are constantly mobile, so we needed a solution that was OSx and Android compatible. It also needed to be easy for non-technical people to use.
"No other option met all of our requirements except Teamup." 

We needed a booking system that would update on all devices, to avoid double-booking our resources. It was also important to be able to have viewers and editors for the calendar: different levels of accessibility or permissions. We also needed to be able to put time restrictions on booking slots. 
The Solution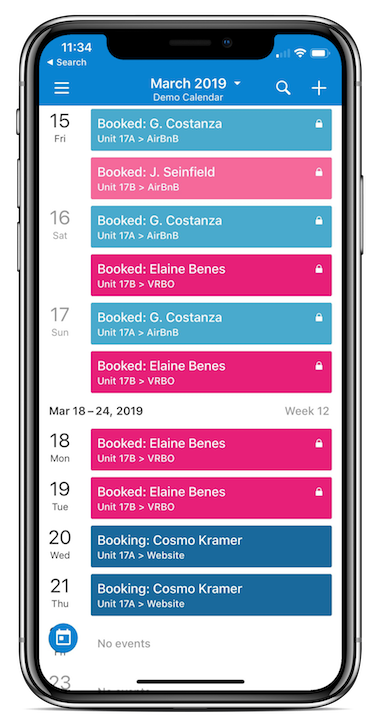 I had previously used Teamup in my personal workflow, so I suggested it as a solution. It was quick to setup and intuitive to use: we could do our own troubleshooting and fine-tuning.
People had an easy 'calendar-view' of the pool bookings, could see times the pool wasn't available or had already been booked, could plan ahead or contact other coordinators. The colour-coding is fantastic and made the experience easy and hassle-free.
In some ways, this is a fairly simple use of the calendar, but the features of Teamup are what make it work so well for us. It ticked all the boxes! Teamup has simplified an almost impossible task of offering a live booking system that could be used by multiple people with various access levels.
Teamup has decentralised what would otherwise be a difficult task for very busy and highly mobile people. Our Teamup calendar ensures that bookings go smoothly and saves hours of people's time!
---
Many thanks to Luke Hawkins for sharing your story!