A medium-sized food manufacturing company sends teams to 4-5 industry tradeshows each year across the United States. Anywhere from 4 to 8 staff members attend each show.  In the weeks prior to the show, the team pre-books meetings with their customers. The meetings often involve more than one staff member (for example, a sales rep and a technical rep).
In the past the company created a shared "Tradeshow" calendar in MS Outlook to schedule these meetings, but there were always issues with time zones either while scheduling or once they arrived on site.
"With all the recent updates to Teamup such as the iOS app and the ability to schedule more than one staff calendar in the same meeting, it's now quick and easy. Our staff carries their phones around the show floor and now they always have the most recent schedule at their fingertips."

-Tony, marketing manager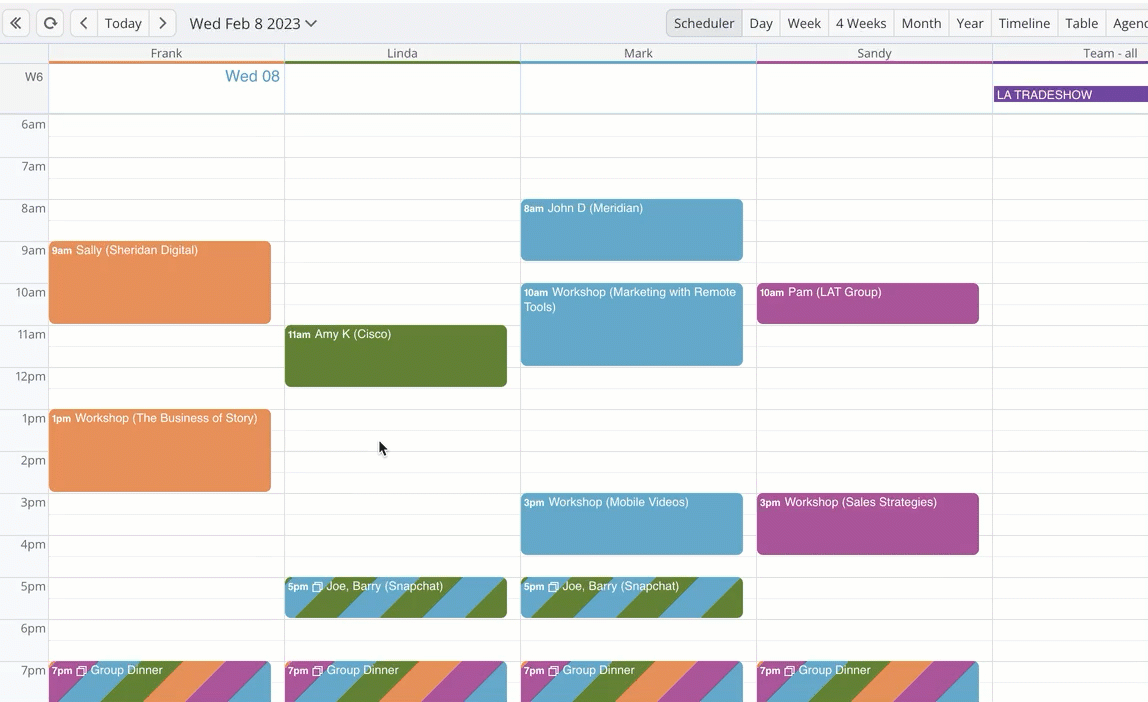 Teamup has flexibility and powerful features for scheduling tradeshows:
Read more using Teamup to coordinate your tradeshow experience. Or dive into one of our live demo calendars and try it out yourself. What is your experience at tradeshows and conferences? Do you have a story to share?  We'd love to hear from you.