When you create an event, you assign it to a sub-calendar or to multiple sub-calendars; if you later want to move the event to a different sub-calendar, it's easy to do so.
Drag events in the Scheduler view
Using the Scheduler view to reassign events is very easy and intuitive: all you have to do is drag the event from one column to another. Doing so will automatically update the sub-calendar assignment.
A few tips to make Scheduler view even more efficient for you:
Reassign events in any other calendar view
For all other calendar views, here's how to move an event to a different sub-calendar:
Click or tap to view the event details.
Click or tap into the Calendar field.
To add a sub-calendar, select it from the drop-down list.
To remove a sub-calendar, click the X on the sub-calendar name. Or use your delete/backspace key to removee it from the Calendar field.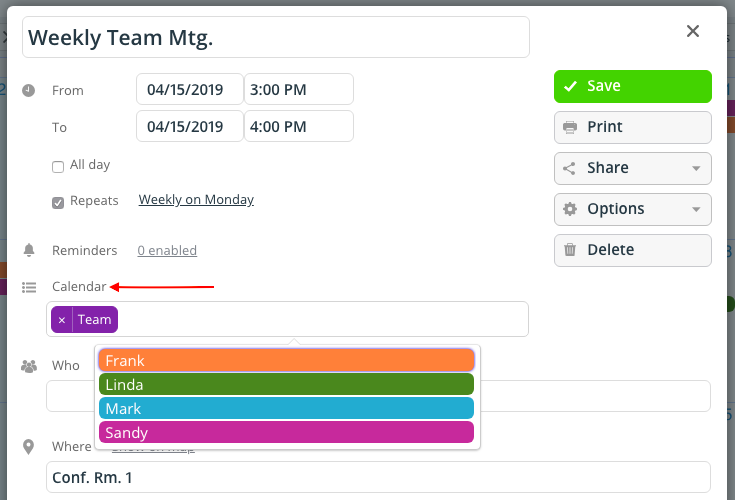 Learn more: