Teamup sub-calendars and folders are ordered alphanumerically, by default. Folders will be ordered this way, and the sub-calendars inside the folders are ordered alphanumerically as well. Sub-calendars which are not in folders are ordered between top-level folders.
Here's an example: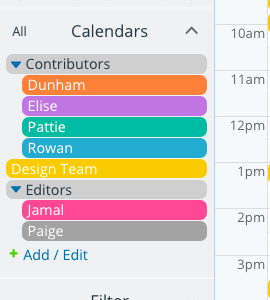 In some cases, however, you may want to arrange your folders and/or sub-calendars in some other way. You can control the ordering by using numbers and symbols to arrange them as you wish.
For example, in this calendar, the sub-calendars within each folder are ordered by number. The numbers supersede the alphabetical ordering of the sub-calendar titles: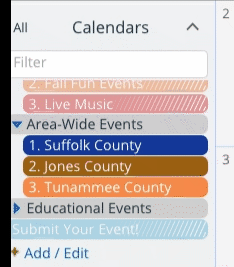 You can also see that the sub-calendar for Community Events has an asterisk before the title. This keeps it at the top of the sub-calendar list. You can use other keyboard symbols to control how sub-calendars and folders are ordered, too. Here's a chart that shows how these ASCII symbols are sorted, in ascending order: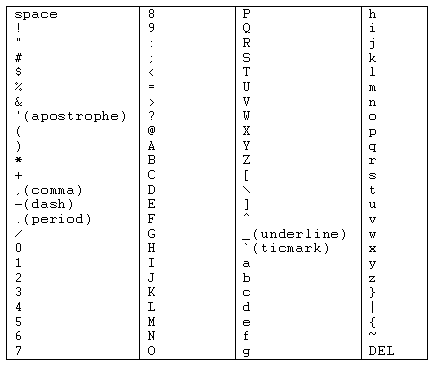 Just check the order of the keyboard symbols, then use them to control the ordering of your sub-calendars and/or folders.
Learn more: