Facebook will show you see the birthdays of your Facebook friends, which is very nice if you like to send your greetings on someone's special day. However, the birthday view they provide is limited and doesn't allow you see all your friends' birthdays in an organized calendar layout.
Here's how Facebook shows you upcoming birthdays of your friends: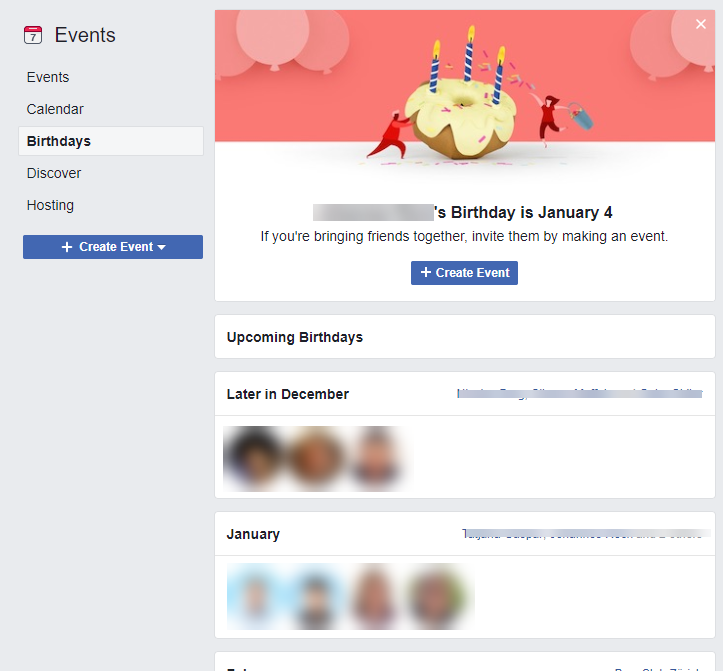 Facebook will typically notify you (on your own timeline or in your notications) of birthdays happening today or tomorrow. However, if you want to see more birthdays, you must remember to go to Facebook > Events > Birthdays and scroll down to view birthdays for the upcoming months.
Get a better view of birthdays
With Teamup Calendar, you can get a more organized, birds'-eye view of birthdays from your Facebook friends. To do this, you'll use an iCalendar feed to import all the birthdays from Facebook to your Teamup Calendar.
First, find the iCalendar feed URL of all birthdays of your Facebook friends. In Facebook, go to Events. Look for the iCalendar feed URLs in the bottom right of the Events page: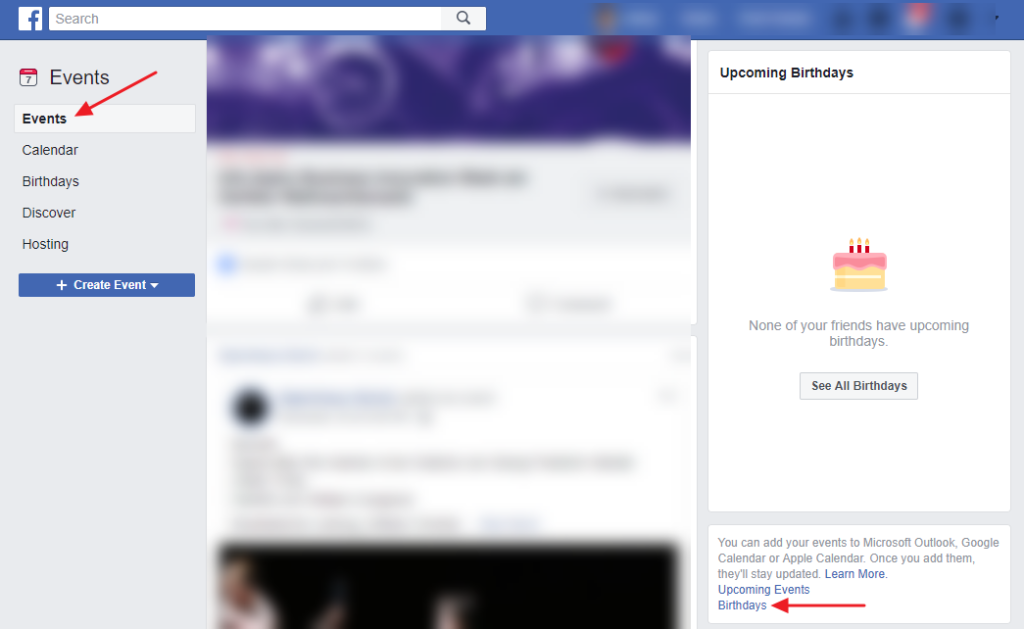 Right-click the link for Birthdays and select Copy link address. Now you have copied the birthday feed URL. You're ready to add it to your Teamup Calendar.
Next, in a web browser (on your computer or on a mobile device) open your Teamup Calendar with your administrator link. (If you do not have an administrator link, you will need to contact the person who is the calendar administrator and ask them to add this iCal feed URL to your calendar.)
Go to Settings > Calendars. Click the blue New button at the top right and select Add iCalendar feed.
Paste the ical feed URL that you copied from Facebook:
Now you can get a bird's-eye view of all the birthdays of your Facebook friends.
Your new Birthday iCalendar feed will show up as a new sub-calendar. If you have many sub-calendars, filter the calendar list on the left to display only the birthday calendar. Then select the Year view in the top right: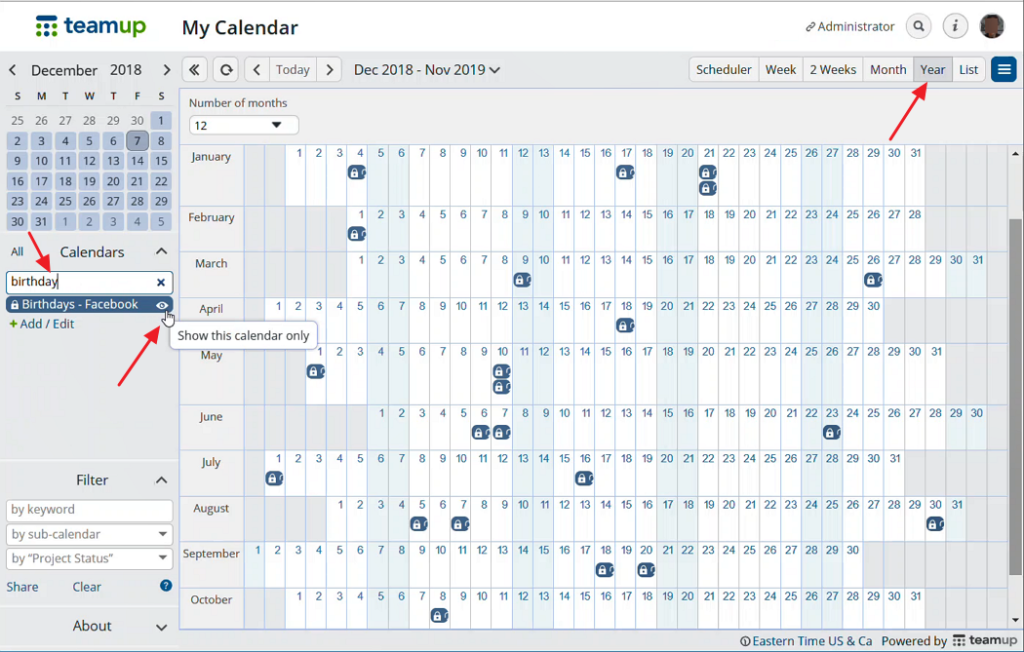 With this overview, you have more options and can keep up with birthdays more efficiently:
Quickly see who has a birthday today without logging into Facebook.
Set reminders of the upcoming birthday of someone important to you.
Send a birthday card or gift so it arrives on or before a person's birthday.
Make plans with someone to get together for their birthday.
Quickly check when someone's birthday is, if you need to know it.
Easily share a birthday with someone else via your mobile device or web browser.
Make notes in your to-do list, journal, or calendar about a specific birthday event.
To stay even more organized, add another sub-calendar for birthdays of family and friends who are not on Facebook; that way you have all birthdays in one central place.
Learn more: