With Teamup, you can use Signups on an event in the web browser or on mobile.
In the event editor, click on Options, then click on Signups. (In mobile, click the Gear icon to access Options.) A new window will open allowing you to set your preferences, including a maximum number, if desired, and a deadline for signups.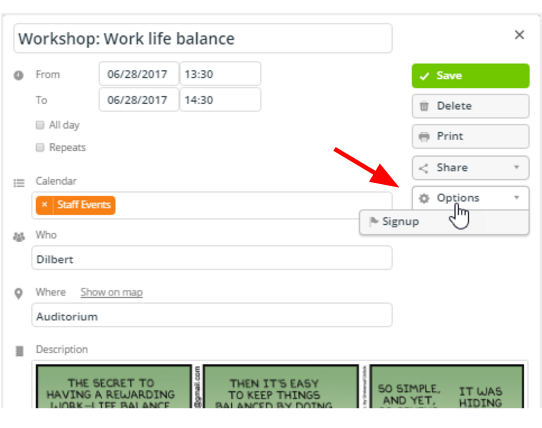 When you share the event, viewers will see a Signup button. All they have to do is click the button, and enter their name and email to sign up. You can choose to make Signups visible to everyone (email addresses will be hidden automatically) or visible only to users with Modify permission.
If you don't see Signups when you click on Options, check Settings > Event Fields; you might have Signups disabled. Toggle it back on and you're ready to go.
Learn more: