A user question about long-term planning prompted this quick tip:
In the multi-month/year view, it's only allowing me to plan 12 months ahead.  I need the calendar to show 18 months at a time for planning purposes as we work at least one year in advance.
Sometimes you need to plan beyond one year out, and with Teamup, you can do that.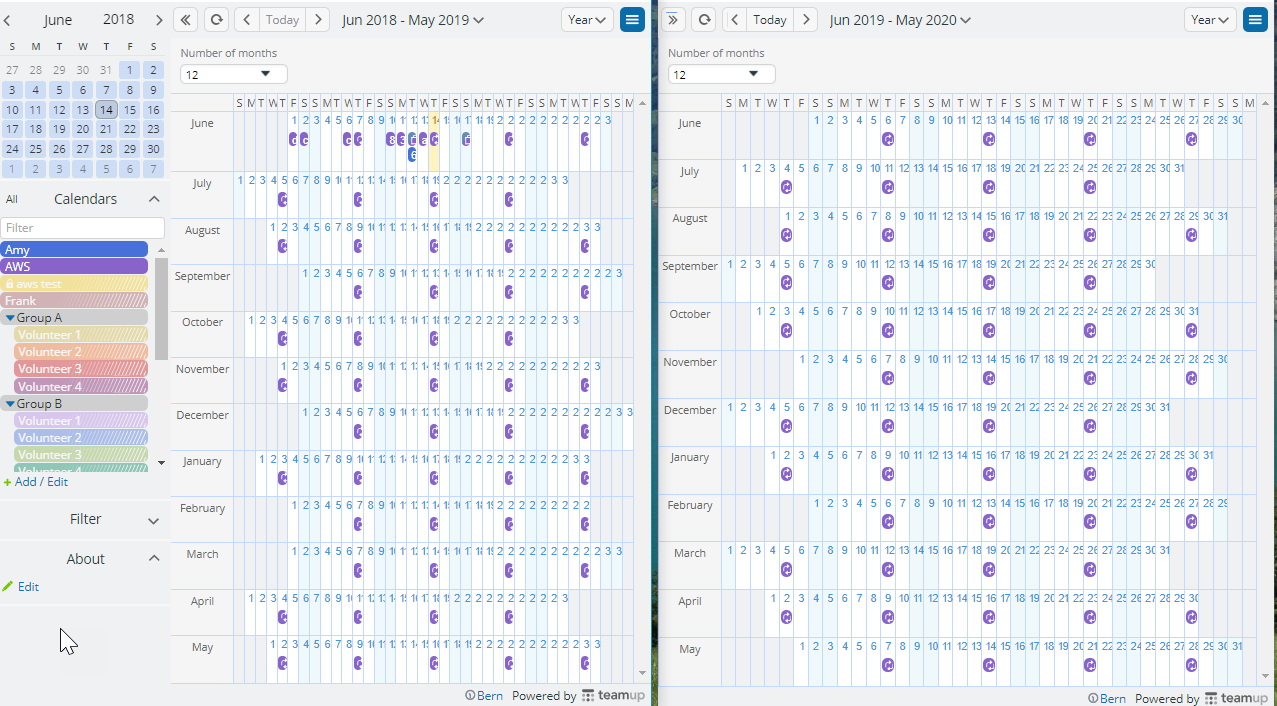 To plan further than 12 months in advance, use the Year view to open up the calendar for 12 months into the future. Then, to plan for more than 12 months at a time–18 or 24 months, for example–open another browser window or tab. Copy and paste the current calendar URL into the newly opened tab, and append ?date=+1year to the end of the URL. The result will show you the following 12 months. The result could be like the image above (click to see it in a larger view). You can size separate browser windows to half-size to keep both open on your screen, or tab between them as you plan.
Read more about long-term planning and how to use link parameters.