Make it clear that an event takes place in a known place, here is the address of that place and the map to help get there.
Here's an example of an event page with a custom field "Where" for the name of the place and the built-in field of Where is renamed as Address with "Show on map" link active: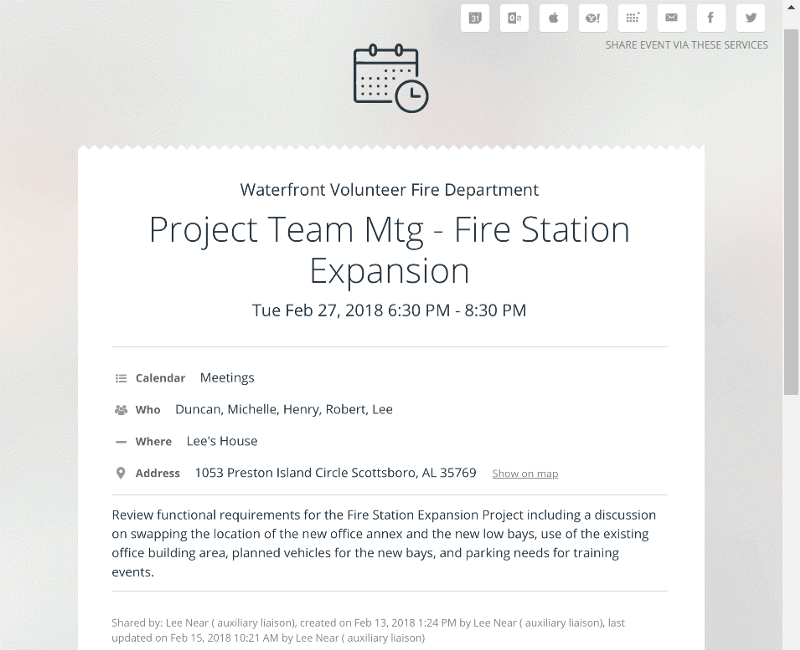 So it reads like:
> Where is the meeting? Lee's house.
> What's the address of Lee's house? It's 1053 Preston… Show on map.
Learn more about Teamup Custom Fields and how to use them.
What are your creative use of the custom fields? Share and inspire!