Creating repeating events has long been supported in the Web version of Teamup. It is now also possible to do so on the mobile apps.
The latest updates, version 1.3.0 for the Android app and version 2.4.11 for the iOS app, allow you to create repeating events right in the app. No more need to go back to the Web version to create or edit repeating events.
How to create a repeating event
Go to the start date/time and tap the + sign as usual to add a new event.  The event editor opens up.  Now tap the repeating field where the default shows "Do not repeat":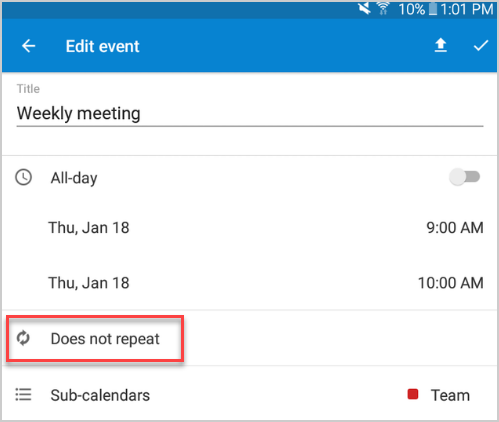 On the next screen, select the repeating pattern you want: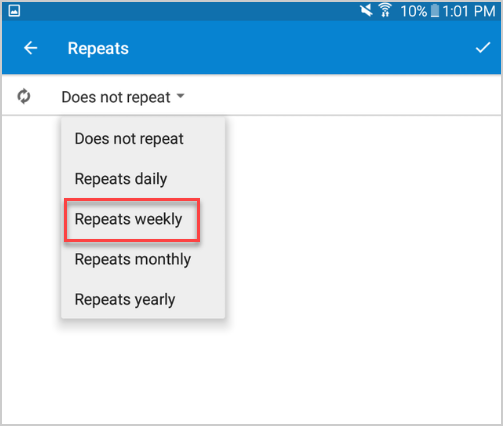 Now review and adjust the rules applied to the repeating event series. Click the check mark in the top right to save: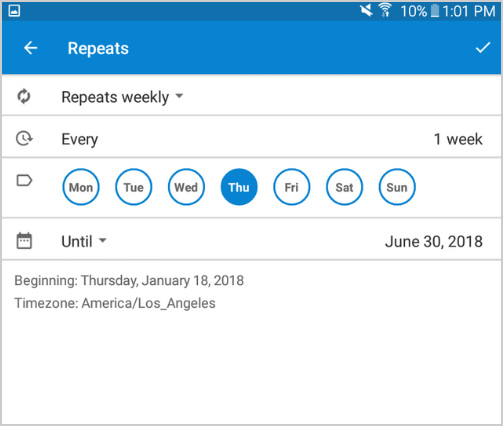 A new series of weekly meeting has been created: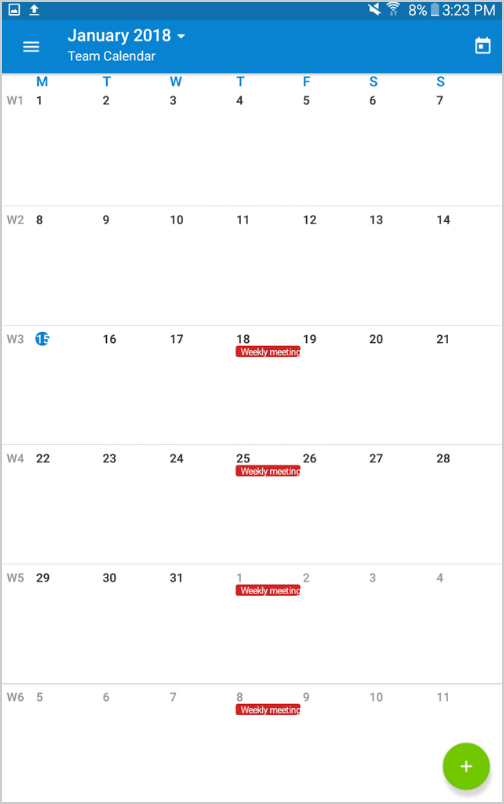 Enjoy!