SuperControl is a popular online booking software. It's used by many self-catering property owners and agencies to manage their rental properties around the world easily and efficiently. Recently, our friends at SuperControl told us they've been recommending Teamup to their clients. With Teamup, you can consolidate input from multiple booking platforms into a single iCal feed, so you can easily manage all bookings for each property in SuperControl.
Many booking channels, one iCal feed
It's a common practice that most rental properties are listed on multiple booking channels such as Airbnb, Booking.com, HipCamp, etc. This helps keep your booking calendar full. However, it also means that you have multiple iCal feeds with bookings, one from each channel.
Teamup makes it possible for you to create one consolidated iCal feed aggregated from all booking websites and platforms you want to use. Then you can plug that consolidated iCalendar feed into SuperControl. You don't have to give up wider reach and more bookings. And you don't have to copy-and-paste bookings from multiple platforms. Instead, you can have an automated synchronization via Teamup and take advantage of SuperControl's excellent platform.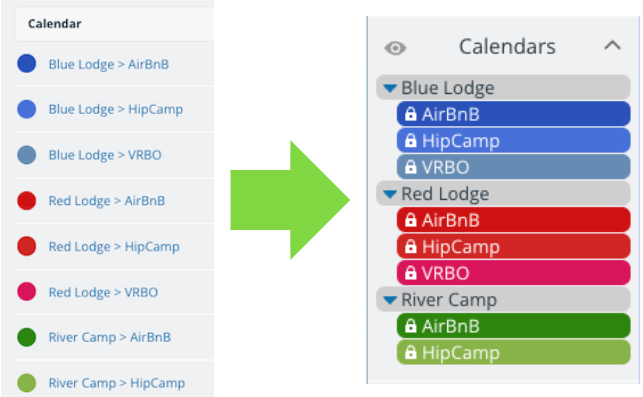 Whether you're managing one rental as a part-time gig or you're a full-time property manager or agency, you can benefit from this great partnership between SuperControl and Teamup.
You can list a single property on multiple booking channels, for maximum reach. Use Teamup to consolidate all those booking channel feeds. Then easily manage all bookings for the property in SuperControl. It's an efficient way to ensure you don't miss any bookings or have conflict between schedulings.
For owners and agencies who are managing multiple properties, it's even more important to stay organized and efficient. There's lots to do in property management: marketing, staff management, cleaning, maintenance, and ensuring that guests have a wonderful stay. Once the iCal feeds are set up for automatic synchronization, you can focus on making the most out of SuperControl. You only need to add or adjust the feeds to Teamup if you add new or change booking channels.
We've put together some content to help you get started:
Dive in, check out the possibilities, and try it out on a live demo calendar.