Our recent update to Scheduler view opens up a lot of possibilities. You can now work with Scheduler view over multiple days, weeks, and even longer time periods. Previously, Scheduler view showed only one day at a time. While it's still extremely helpful for one-day planning and scheduling scenarios, there's more power and flexibility in what you can do with this view.
So we want to know: how are you using the expanded Scheduler view? Here's an example of one perfect use case:
Volunteers signing up for shifts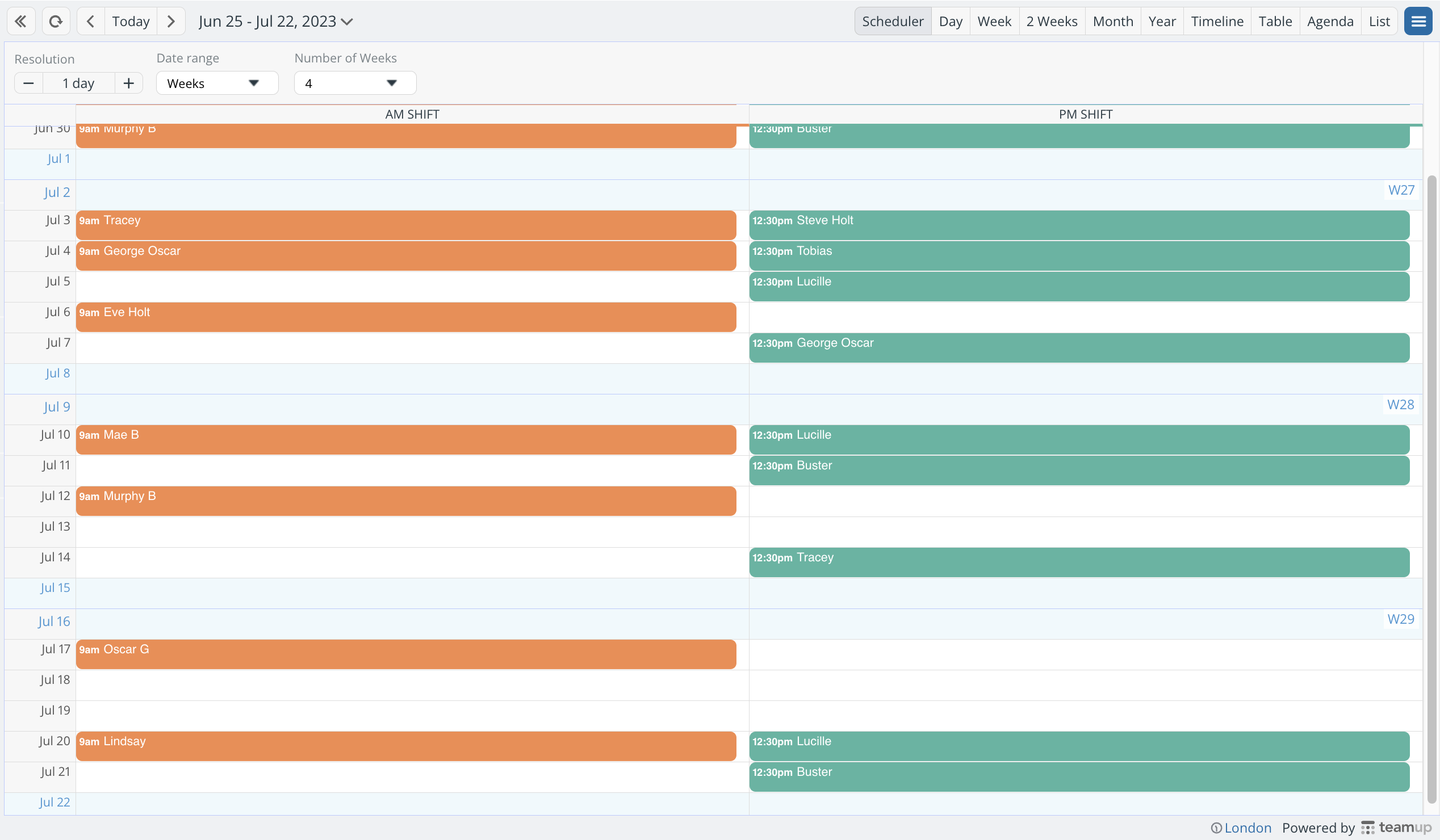 Volunteers can access the calendar and "claim" a shift by adding an event to the appropriate sub-calendar. They can put their name as the title and add any other information needed to the event details. Since they can only modify their own events, they can't remove or change shifts that another volunteer has claimed. But if they need to adjust or cancel their own claimed shifts, they can do so.
The supervisor can review the shift schedule for the current month by setting Scheduler view to show 4 weeks at a time and the resolution set to 1 day. With each shift in its own column, it's easy to scroll through the days and quickly spot the open/unclaimed shifts. Another option: Add a third column (sub-calendar) where volunteers can sign up as "backup" for claimed shifts. If someone has to cancel on short notice, the supervisor can quickly contact a backup to fill that time.
Here's a slightly different shift scheduling scenario.
Manager scheduling staff for shifts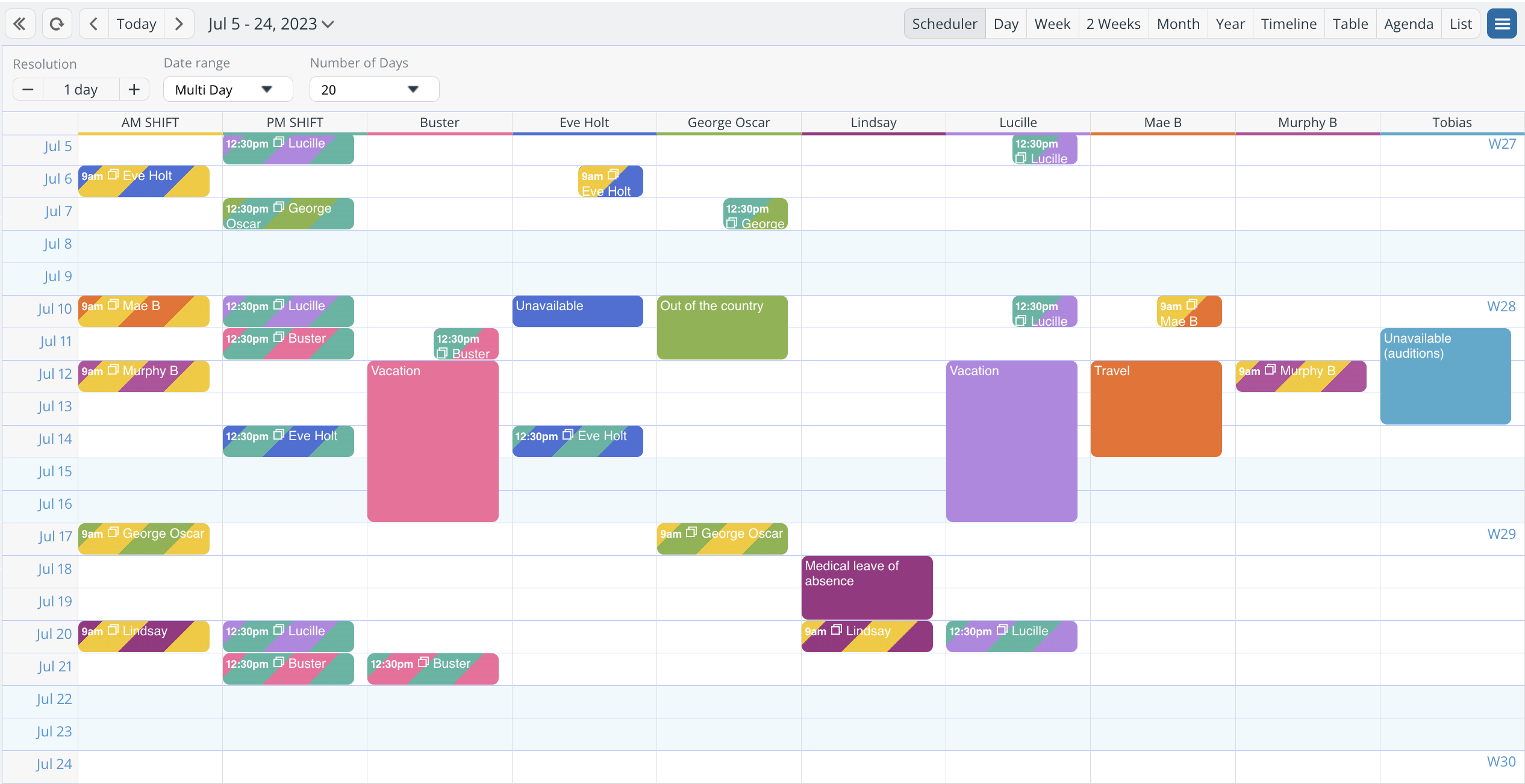 In this scenario, a shop manager needs to schedule shifts for staff members. Like the volunteer calendar, there is an AM Shift sub-calendar and a PM Shift sub-calendar. In this case, there are also sub-calendars for each staff member. Staff members have modify permission for their own sub-calendars so they can share their availability, enter vacation plans, travel, etc.
To assign shifts, the manager can view each person's availability side-by-side with the shift calendars.
To assign a shift, the manager adds it to both the AM or PM calendar and the assigned staff member's calendar.
The assigned shifts are striped which gives a strong visual cue for all assigned shifts.
With read-only access to the shift calendars, staff t cannot remove or change assigned shifts. Any changes have to go through the manager.
How do you use Scheduler view?
With expanded Scheduler in public beta, we'd love to hear from real people using Teamup every day. Have you found a great use for the expanded options in Scheduler view? Are you exploring the possibilities? Tell us about it! Your feedback and stories help us create a better product and inspire thousands of others to work more efficiently and enjoyably.