With Teamup's Zapier integration, you can now instantly connect Teamup Calendar with 2,000+ apps to automate your work and find productivity super powers.
There's always some planning involved with events, whether you're having a meeting or preparing your own schedule. Let Teamup Zapier integration set you up for success. Once you prepare this Zap, you'll get a note on Evernote for every new event created on Teamup calendar so you've always got a place to manage your thoughts. Keeping Evernote and Teamup calendar together on the same page has never been easier.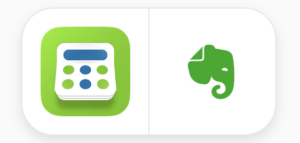 How the Teamup – Evernote integration works
An event is created on your Teamup calendar
A new note containing the event information is created on Evernote
Apps involved:
How to set up this Zap:
1. Choose a Teamup New Event trigger

You'll need to select one of your Teamup sub-calendars from the list.
2. Choose the Evernote Create Note action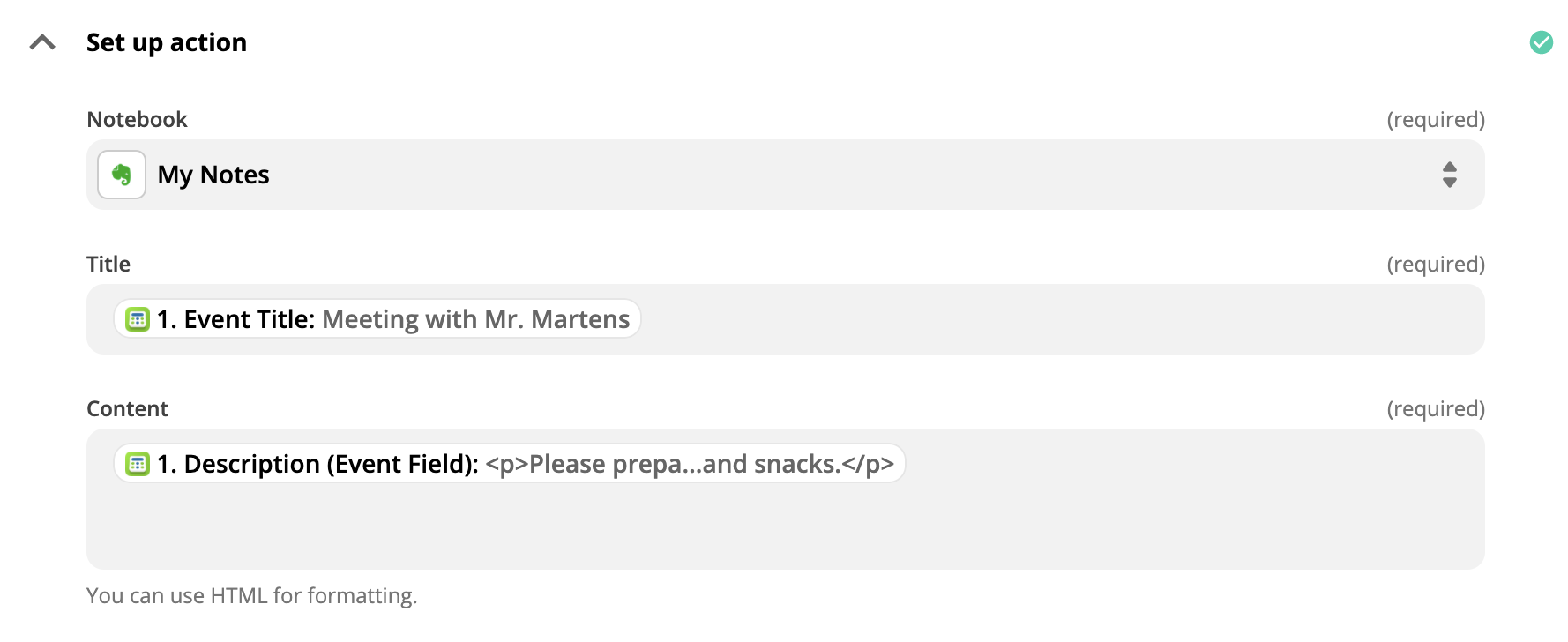 You'll need to select Evernote Notebook. This sample setup adds dynamic data – the name of the Teamup Event Name to the 'Title' and Teamup Event Description to the 'Content'. The actual values of the dynamic fields are automatically inserted when the note is created on Evernote.
When to use this Zap
Here are a few examples:
Plan in detail on Evernote with automatically created notes containing Teamup events information.
Automatically backup Teamup events on Evernote as notes.
To create more Teamup zaps, start with the templates here.