Calendar administrators can use the bulk export option to easily export calendar data. If you wish, you can export event comments. Here's how:
Open the calendar in a web browser with the administrator link.
Go to Settings > Export Events.
Choose the .csv format from the drop-down menu.
Set the calendar(s) and date range you wish for the export.
Click the blue Show button for the Advanced Options: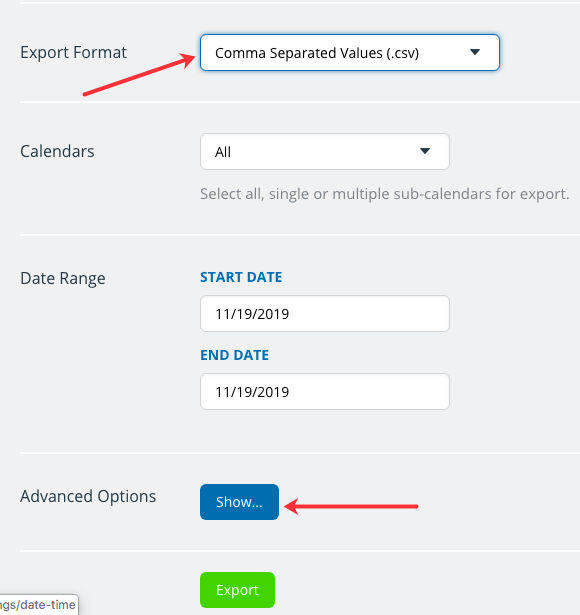 In the advanced options menu, choose the option to export event comments. Adjust setting as desired for date format and how to treat repeating events.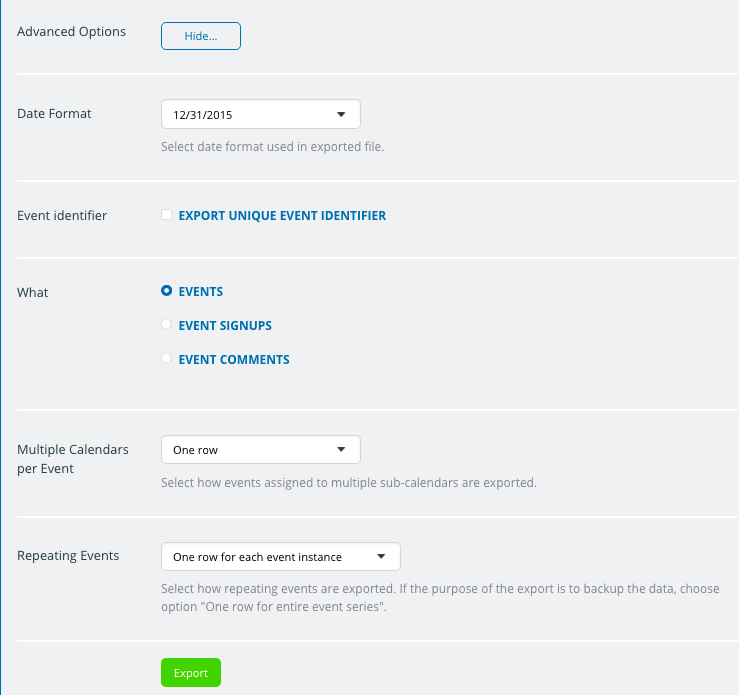 Then click the green Export button. The event comments will be available for download in a .csv file.
Learn more: