Here's a quick way to create an all-day event or a multi-day event.
Create All-Day or Multi-Day Events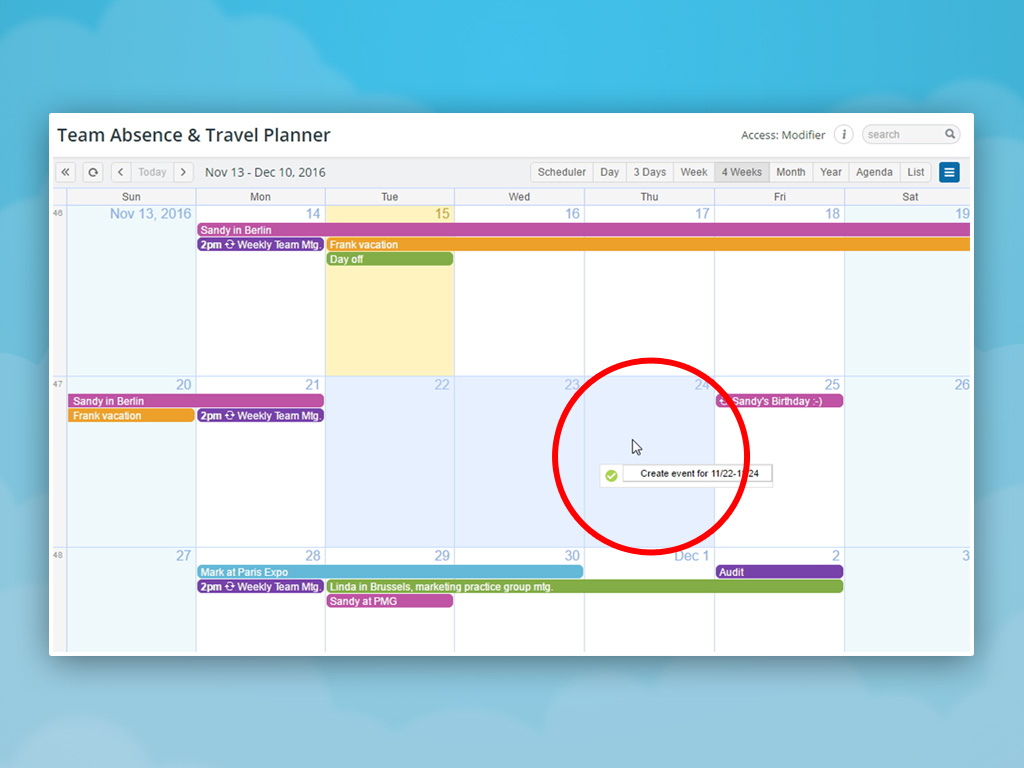 For All-Day or Multi-Day events, use the Month or Multi-Week view. Then click or click & drag over the relevant dates, and release the mouse to open the editor. Read more about using fewer keystroke with your calendar.