Update, March 2019: We've introduced many new features and significant updates and improvements since this review. Be sure to check out the latest features in our monthly update posts, or create a new calendar (it's free!) and try it out for yourself. 
---
We are so pleased to see this review of Teamup from LifeHack.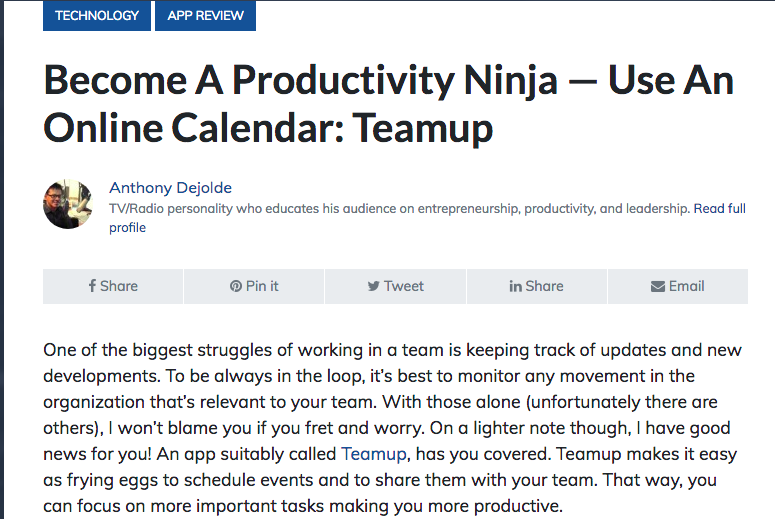 Author Anthony Dejolde covers the basic features, the ease of use, and the easy transition from Google to Teamup:
If you've been using Google Calendar, you'll feel comfortable with Teamup's interface immediately. Like Google Calendar, you'll see a mini calendar at the top left corner; right below it you'll find a list of calendars; at the top-right you're given options to check several calendar views. … the general color scheme and the calender's visual hierarchy is way clearer than Google Calendar.
Read the whole review to learn how you can use Teamup to enable all your productivity ninja ambitions.
This post originally appeared here. Photo by Annie Spratt on Unsplash