Setting up a large-screen or easily accessible calendar display can be a great boost to productivity and convenience. However, the technical supplies and knowledge needed can be intimidating.
The folks at the Barn Church needed an innovative, budget-friendly solution to display their calendar where everyone could see it.
"Essentially we wanted a real-time digital version of what we'd been putting on the wall, and most importantly as is always the case in church finances…. on a less than low budget. We soon realised that even a large tablet would be too small for some to view, and a large touch-screen monitor was prohibitively expensive. So, with the help of a friend who owns and runs a specialist tech company, we arrived at a solution which works for us, for around £100."
Rev. Robertson enlisted the help of Access Technology Company, a company near Glasgow which specialises in adaptive technology, often to help people with disabilities continue to work in mainstream employment. They came up with a smart means of calendar display that wouldn't break the bank:
HDMI Dongle (similar to those used for TV streaming services)
an Android operating system, with the Teamup mobile app loaded onto it
Bluetooth remote control with a QWERTY keyboard
Wall-mounted monitor (salvaged from another PC)
A timer plugged into the socket to control power to the system.
Here's how the system works: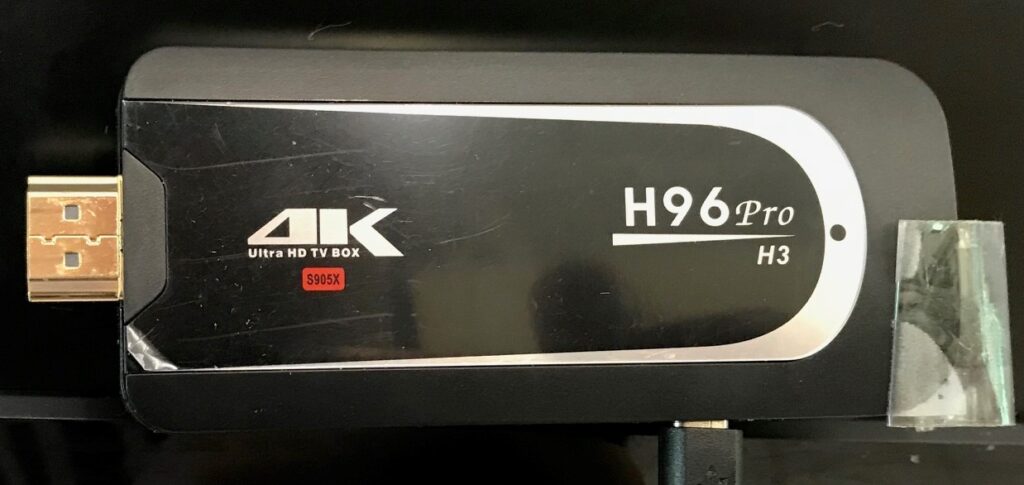 The HDMI Dongle has the Android operating system loaded onto it, with the Teamup mobile app loaded. The OS has been configured to launch the app when booted so the calendar automatically loads.
The Bluetooth remote control can be used to navigate the calendar or open a specific event to view details, or to change settings on the operating system.
"You simply point it at the wall-mounted monitor we salvaged from another PC and press the wake-up button, then the remote functions as a pointer, mouse and keyboard to do any required viewing/changing (the calendar displayed is a read-only version)."
There's no cooling fan on the Dongle, and no need for the calendar to be on display at all times. To prevent screen burnout and save energy, the socket timer is used to control power to the display and the Dongle.
"We've initially set it to come on at key times throughout the day when users are likely to be coming in or leaving, for 15-30 minute blocks at a time (i.e 8:30am, 10am, 12pm, 2pm, 5pm, 7pm. 9pm etc.). Of course, if we really need to see it at another time, we can hit the override switch on the timer and it will boot up."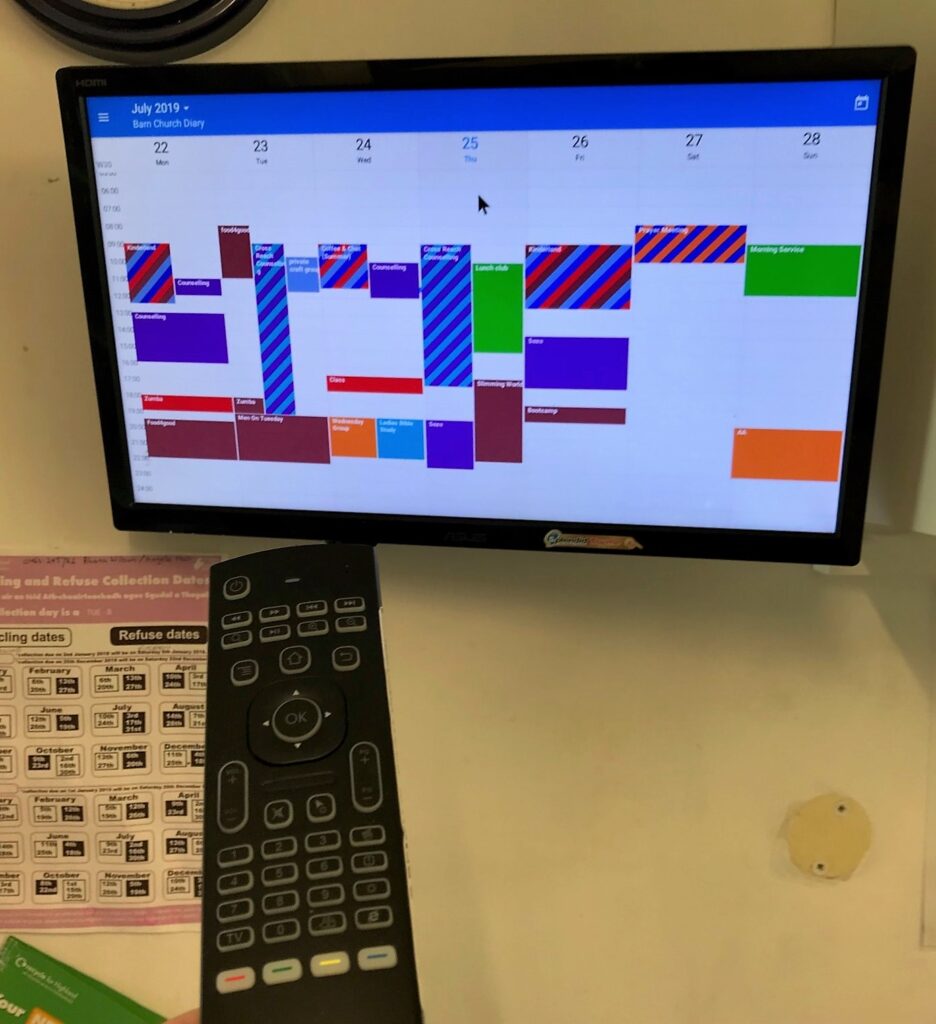 "…since we moved to the [Teamup] electronic diary, it has really streamlined and improved how we handle and view our bookings at various levels and from various locations, which far surpassed the old physical handwritten diary in one place in the office. It took us a while, but we now have a solution that works for our needs across the board, no more printing and scribbling, it just updates as we go."