Here's how to receive a daily summary email of all changes made to your calendar.
Receive a daily summary of all changes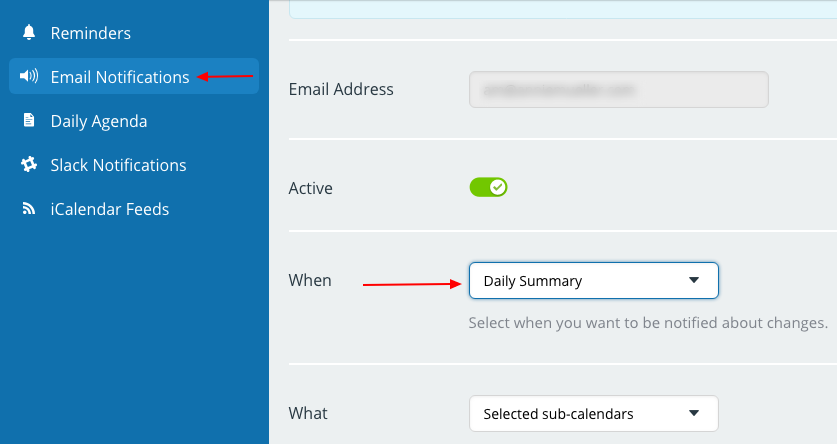 You may wish to be notified of changes to your Teamup Calendar, but want to avoid receiving multiple emails a day. You can choose to have one Daily Summary of all changes, rather than an individual email for every change.
To set up a Daily Summary notification email, click the blue menu button in the top right of your calendar. Select Preferences > Email Notification. In the When section, use the drop-down menu to select Daily Summary.  Then you can choose All sub-calendars or Selected sub-calendars.
If you want your Daily Summary notification to include all changes to all sub-calendars, set the options to All sub-calendars and All changes.
You can unsubscribe to the Daily Summary at any time by using the Manage notifications link in the Daily Summary notification email, or by accessing Preferences > Email Notifications through the blue menu button in your calendar.
Learn more: