Sometimes you want to see an all-day event next to your scheduled events, not pinned to the top of the calendar.
When you add an event to your Teamup calendar for All-Day, it doesn't go into the hour-grid section of your calendar. Instead, when using Scheduler, Day, 3 Days, or Week view, the all-day event appears in the top box of the calendar: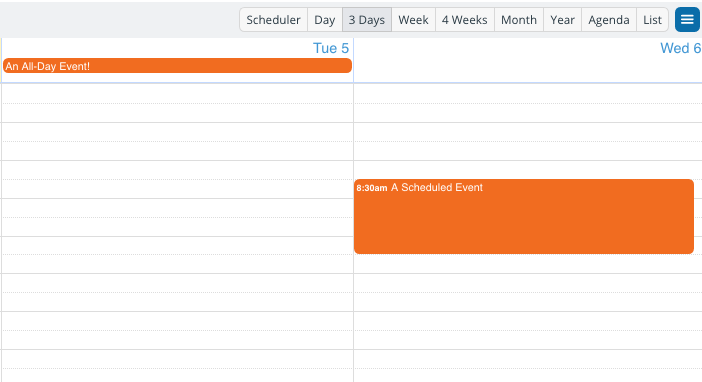 Sometimes, however, you want to be able to view your all-day event(s) next to your scheduled events. There's a quick way to make this happen.
Simply drag the all-day event down into the top slot of the hour grid, then drag it to extend the event for the whole day: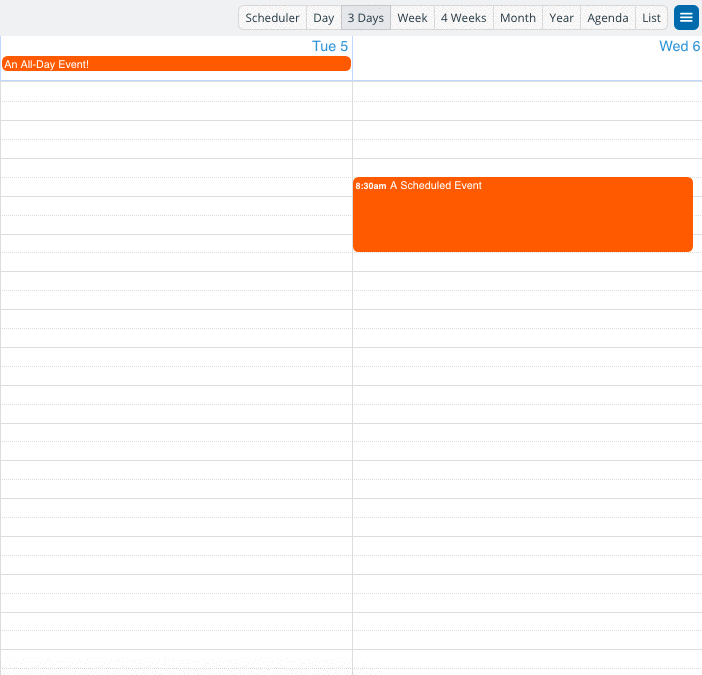 Now the event will show for the day in the hour grid covering the entire visible time range: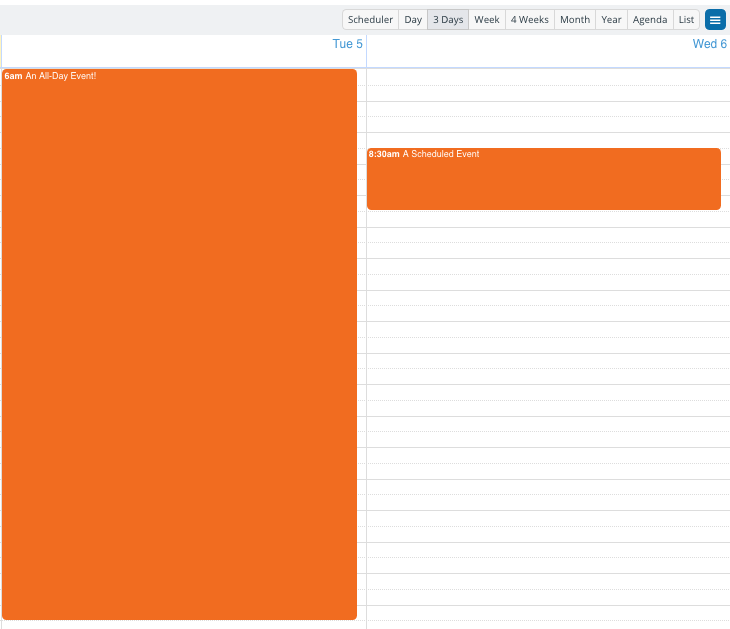 If you want the slot to cover longer hours than the visible time range (set in Settings > Date and Time) or simply from 12:00am to 11:59pm, you can reset the time of the event in the event editor window; uncheck the all-day box, then set the hours accordingly on the day of the event. This will move the event to show in the entire hour grid: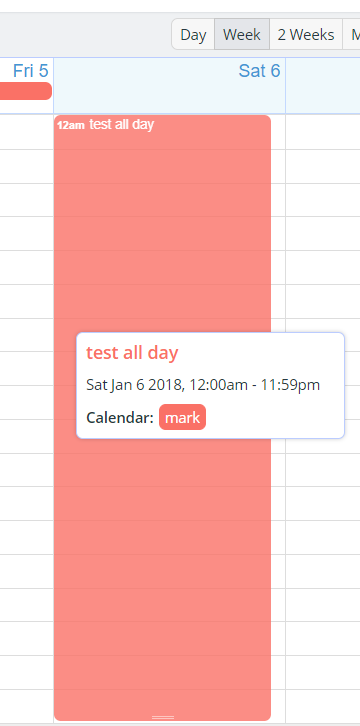 Can you use this quick tip in your scheduling? See our Tips collection for more quick ways to use Teamup.
---