This case study is written by Kendel Kellogg, Event Coordinator of the City of Dublin, Ohio USA.
About City of Dublin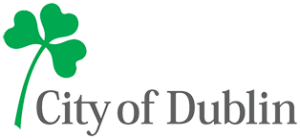 Dublin is a vibrant City with safe neighborhoods, a solid network of parks and shared-use paths and a variety of community events and activities for our residents to enjoy. With more than 100 miles of bikepaths and 60 parks, it's no wonder Dublin has been recognized nationally, as one of the best places to live.
The Challenge
To manage the multitude of events, programs and rentals in the parks, the City of Dublin needed an online calendar that could give city staff flexible access to the schedules of one, some, or all the parks rentable spaces. When there are several departments utilizing the parks for different purposes such as events, renovation, rentals, sports leagues there become a lot of hands in the pot. We needed a calendar where all the information could be kept in one place.
Why Teamup?
We have staff members go around to the parks in the evening and they take a cell phone with the Teamup app to check on the activities in each park. If they need to add anything they add it to our "Observations" calendar which we then get an email notification once they've made comments. This allows faster responsiveness to issues such as broken or damaged items in our parks.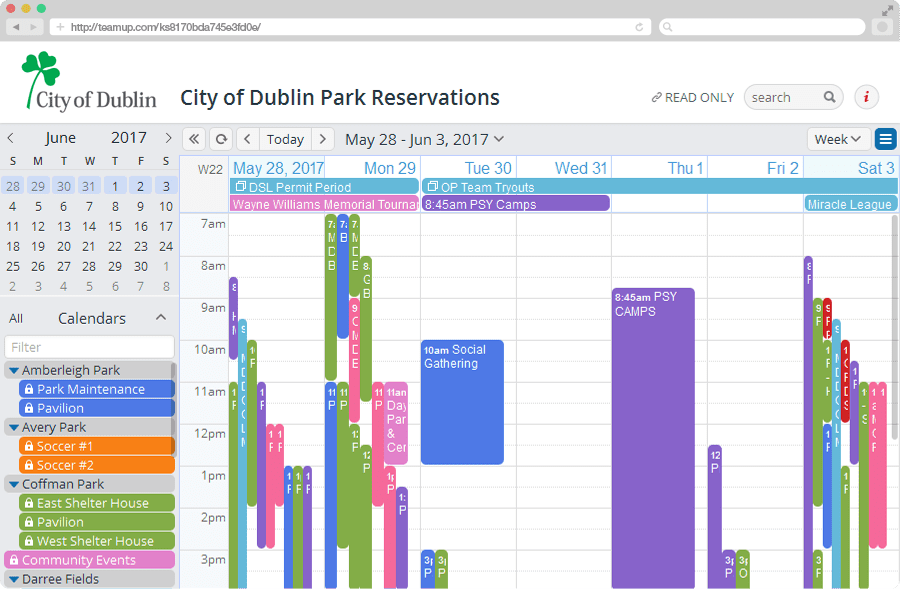 "Only Teamup offered the best flexibility to view multiple calendars as well as easy visibility. Teamup continues to meet our needs with the ability to have it in app form."

Kendel Kellogg
Event Coordinator of the City of Dublin
The Benefits
Color Coded Calendars (each of our parks is a different color)
Email Notifications (nightly email notifications to administrators for updates/changes)
App Application (part time staff use app easily to check the parks nightly)
Permission Rights (the ability to give someone who needs access to one calendar rather than all calendars)
File Upload (staff are able to upload important documentation to any event right to the calendar)