We love sharing real Teamup user stories. Deb Blecha, owner of Graphically Deb, recently shared her story of putting Teamup into action for better nonprofit coordination in her community:
"I installed your calendar on a community website I am building for our county.
Grays Harbor is an impoverished area of Northwest Washington. I live in the city of Aberdeen, most notable as the Timber Capital of the world, 1920-40. It's also known as the birth town of Kurt Cobain and Nirvana.
There are literally hundreds of nonprofits working to support many needs and people. The result is duplication, wasted assets, and missed opportunities for collaboration.
Communication would help.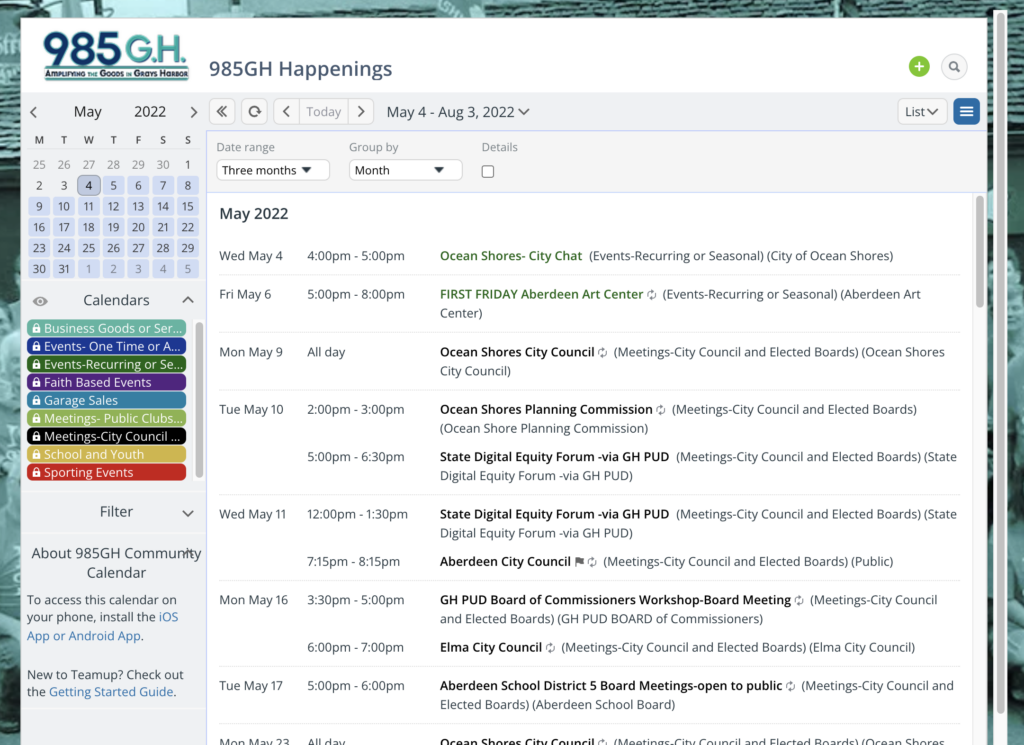 In the last 12 years, I have built a Facebook community of over 10,000 contributors. It is for people coming forward with ideas and positive talk supporting the community. Building a leadership team and then bringing in others is critical.
I have been recommending Teamup to all of them. It is so robust, and not out of a lot of budgets… A 5 star product that should be as recognized as Zoom, Squarespace, or WordPress. It is that good!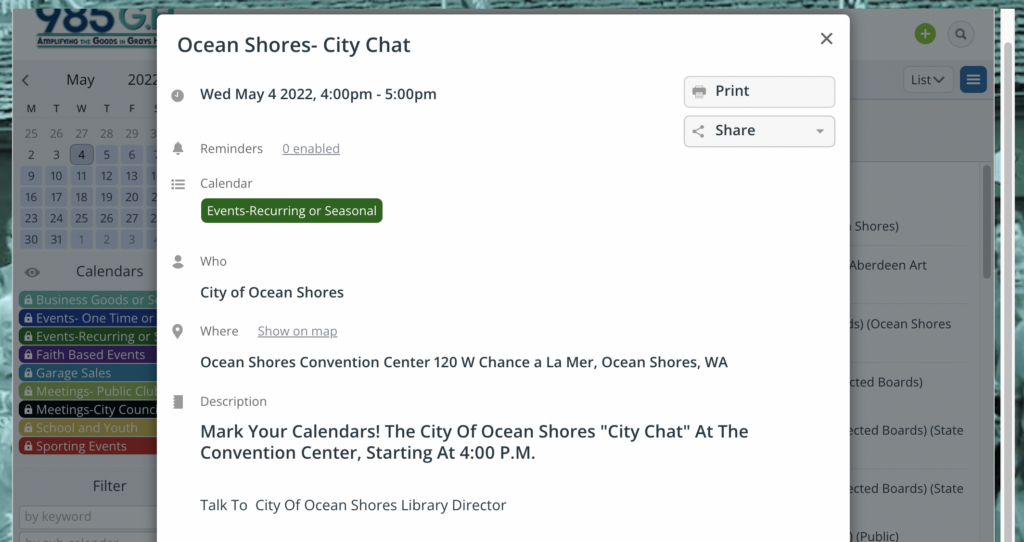 I have been looking for your calendar for many years and was told it didn't exist, not anywhere! That I needed to be satisfied with Google Calendar, or a huge variety of WordPress options, WIX options, GatherBoard Apps… and none of them did what I needed!
My calendar wishlist:
Be easy to use for non-techie people.
Be easy to enter repeating events.
Be embeddable, so we can eliminate most of the out-of-date, hidden and never-used calendars that are on all kinds of websites that no one knows about.
Have a permission system for users to front load their own events, so the owner of the calendar isn't babysitting.
Be shareable.
Be brandable.
Teamup does it ALL!!
The 985GH.com website is built using WIX. The ability to embed allows me to use Teamup on that platform. I am so excited!"
Thanks, Deb, for sharing your story!