Established in 2002, Frontline Housekeeping Plus provides the finest professional level house cleaning, housekeeping, and commercial cleaning services in Spokane, WA. We love the way they're using color to keep their teams coordinated and schedule efficiently.
Here's their colorful calendar: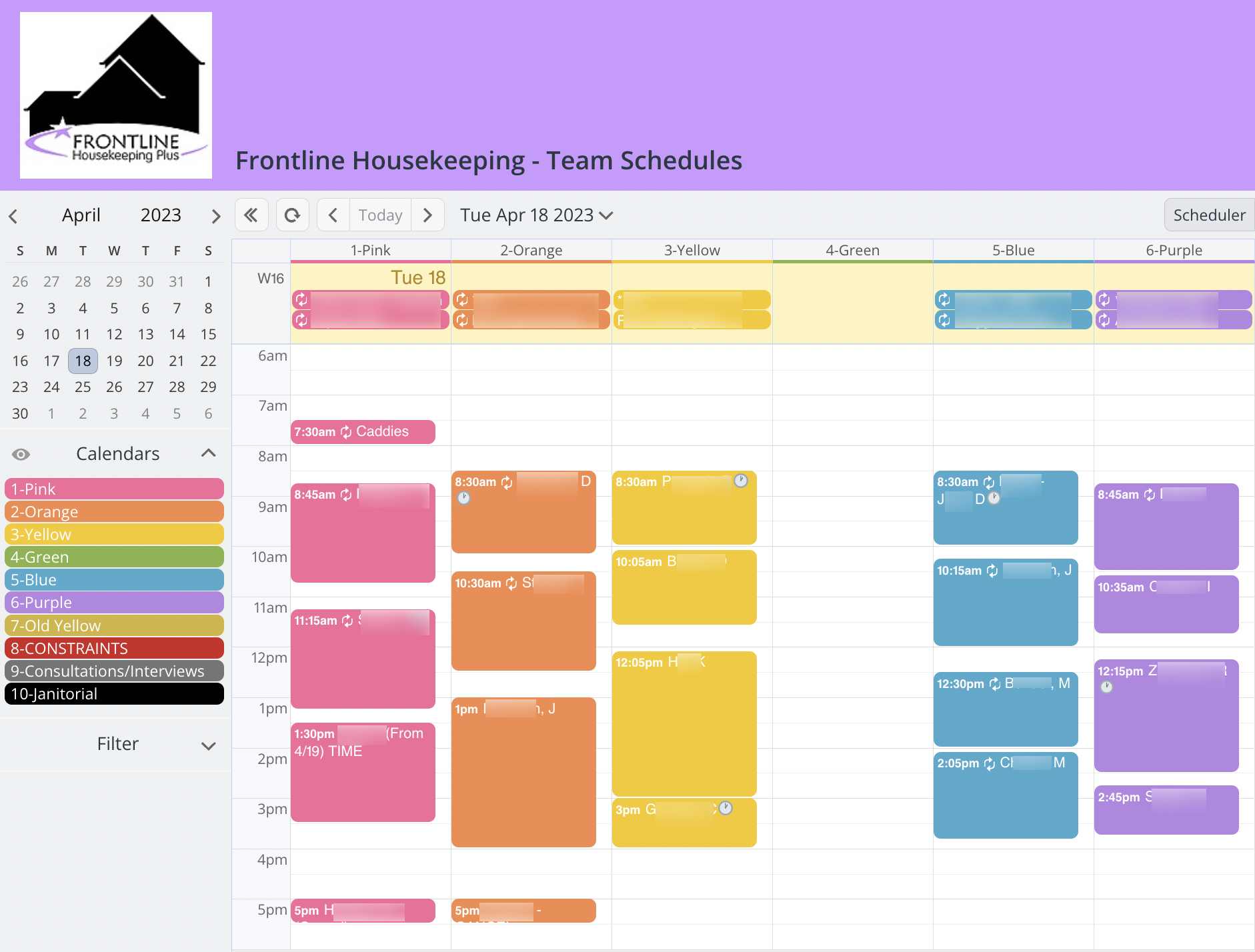 The teams are assigned to a color (calendar). Then cleaning appointments are added to each team's calendar.
The color-coding is consistent across the calendar, the equipment, and the vehicles: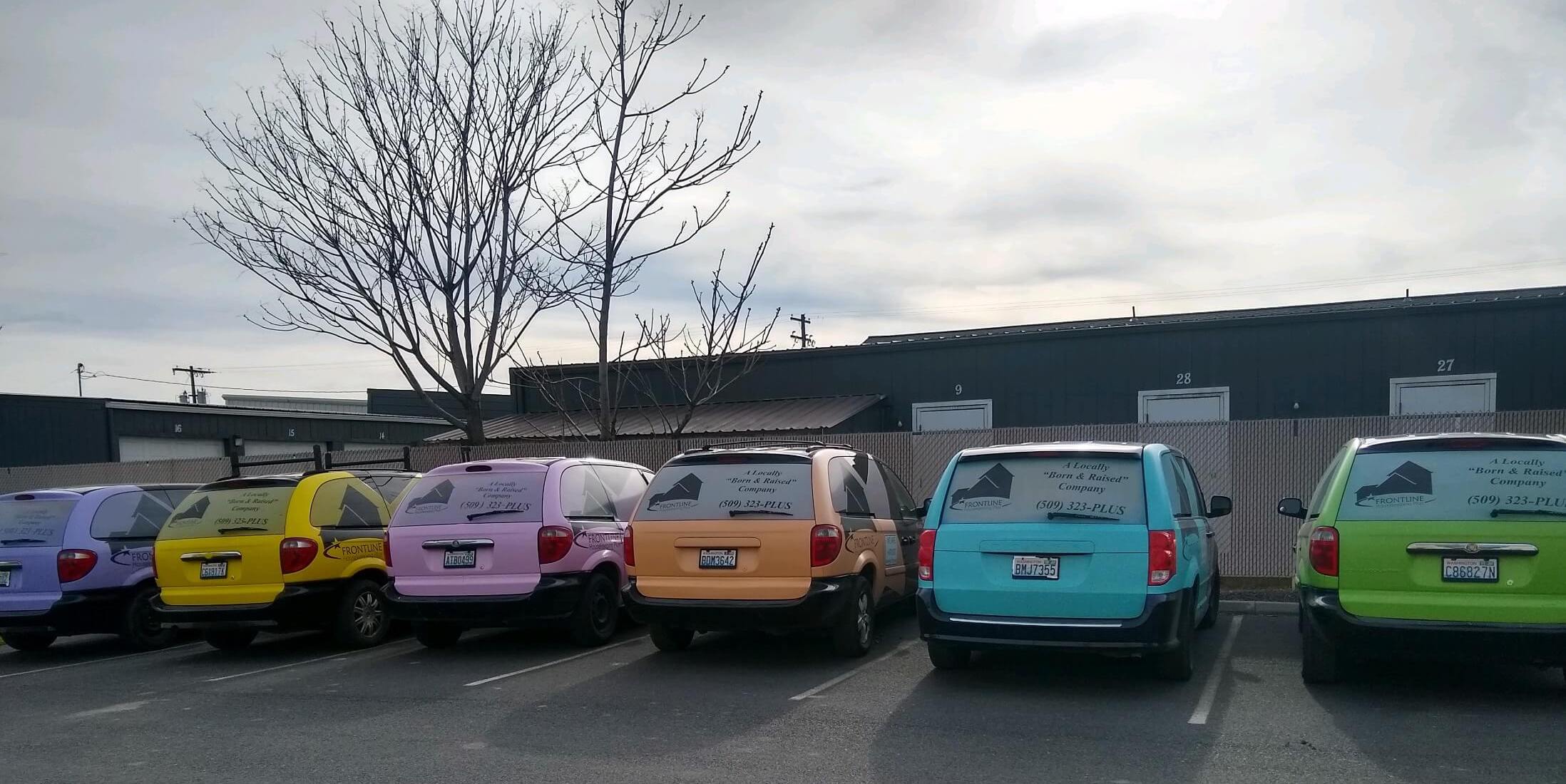 This is a great example of consistent color-coding to make scheduling easier (and more fun). The assigned color gives a strong visual cue that carries across the whole workflow.
Thanks for sharing the story with us, Joe!