If you missed the recent email from Teamup with "Rediscover Teamup" in the subject line, you may catch up here.
*  *  *  *  *
Greetings from the Teamup team in Europe, the U.S., and Australia! It's been a while since our last update. We hope you have been safe and well!
Our world is changing fast. We are sharing and consuming information online more than ever. We use more digital tools to help us stay organized and work productively. Since Teamup has been on a mission to improve team productivity for many years, a revisit of Teamup's power features may just be the right thing to do right now. Are you ready? Rediscover what you can do with Teamup. Whether you've been using Teamup calendars for years or just joined our community, there might be untapped potential with your calendar.
For a quick start, we've put together a checklist for you to find out what you may have missed or just aren't aware of, so you can dive in and get the most out of your Teamup calendar.

While you may find good matches between your needs and a solution in the power features Teamup offers, if a simple calendar serves your needs well and makes an impact, then keep it simple. Here's a good example: The Metro Nashville Public Health Department uses Teamup to help the community get vaccinated by sharing where, when, and how to get to the sites (show on map): http://teamup.com/ks48yq728y9por8a6q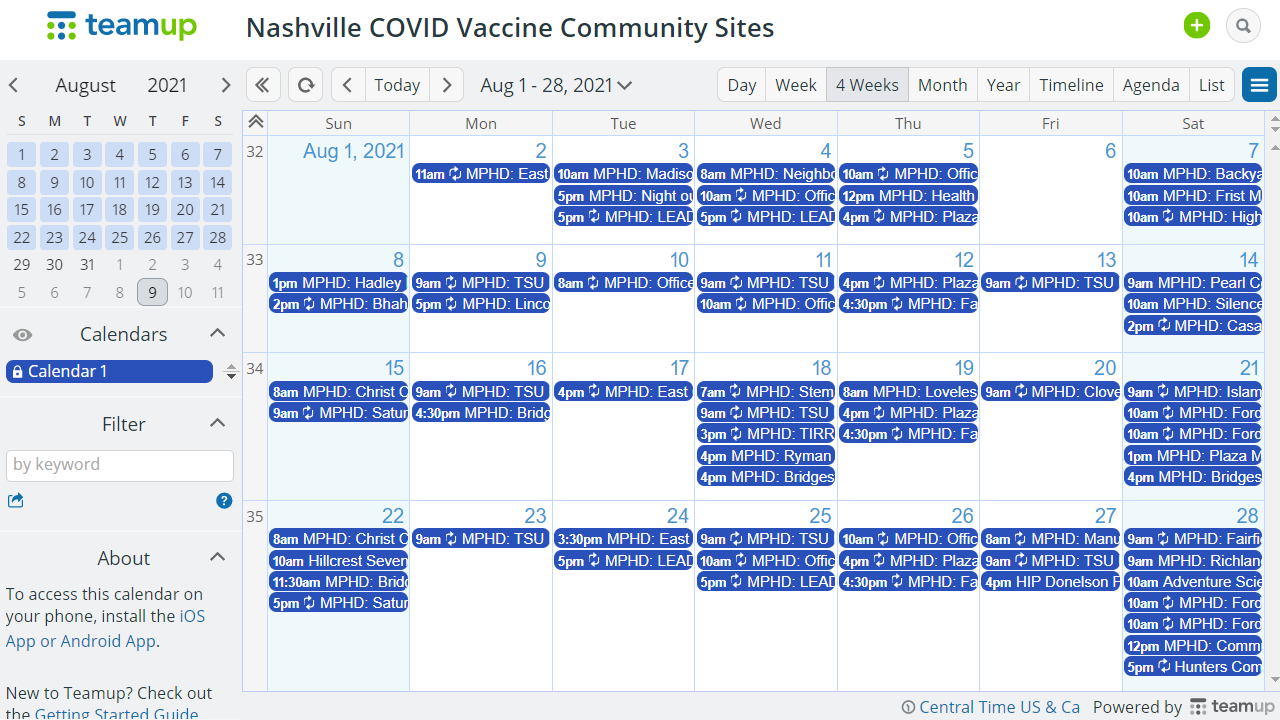 Gallery of Live Embedded Calendars
Want to share your organization's events with your community? Get inspired!