Thankfully, the month of May brought us many learning opportunities and time to catch up with many smaller improvements. Meanwhile our support team continued to serve our customers with their organizing and scheduling needs in more than 1'000 support conversations throughout the month.
Product News
Mobile Apps
The Teamup Android and iOS apps have been undergoing many small improvements and bug fixes in the recent weeks, including support for hyperlinks in text fields. With the latest Android app, Android users now can benefit from the folder structure for sub-calendars.
The maximum length of sub-calendar names
In the English version of Teamup, the maximum length for sub-calendar names has always been 100 characters. But that was not the case for some translated character sets which caused some issues for sub-calendars with long names. You may wonder why anyone would ever need 100 characters for sub-calendar names. Well, Teamup is not an ordinary calendar and there are indeed creative uses of the names, like in this case of managing a changing staff schedule where the customer locations and phone #s are part of the sub-calendar names!
The maximum length of sub-calendar names is now 100 characters for all character sets.
Discover and Rediscover Teamup
Quick Tips
How to Merge Events from two or More Sub-calendars into One
If you need to keep the number of your sub-calendars low, or simply wish to restructure your sub-calendars, you can merge the events from two sub-calendars by exporting the events from the sub-calendars to be eliminated and importing them into the calendar to remain.
How to Change the Order of Event Fields
Teamup's event fields are similar to columns on Excel that represent structured categories of information. If there are many fields, it may be helpful to change the order of the event fields and move the most important ones to the top (or to the left in the Table view).
3 Ways to Copy Events with Context Menu, Ctrl-Drag & Drop, and Duplicate
Use ctrl-drag and drop to quickly copy an event to another sub-calendar in the Scheduler view or Timeline view. One of the options in the right-click context menu of an event is Duplicate, allowing you to edit a copied new event in the event editor and select the sub-calendar(s) to assign to before saving it as a new event.
Discover more Quick Tips.
Stories & Inspiration
In case you haven't seen, check out how our customers get their jobs done with Teamup – we are thankful for the constant stream of feedback from all over the world.
How Meditation Chapel overcomes the time zone challenge for a global community of 6000+ meditators
Roger Sessions of Meditation Chapel explains how the virtual chapel allows meditation groups from all over the world to meet and meditate 24 hours a day. An embedded Teamup Calendar on the Meditation Chapel website takes care of the time conversion automatically and allows everyone to see available meditation groups in their own time zone at any time of the day. Teamup is a critical part of the technology infrastructure, next to Zoom, that eliminates the biggest challenge of coordinating groups across different time zones in over 30 countries.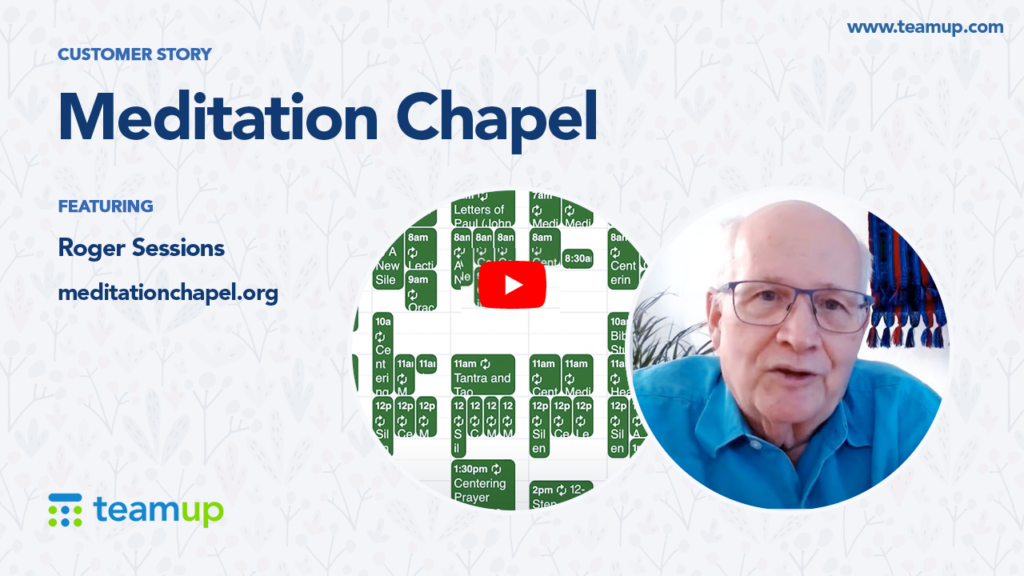 How has Teamup helped your organization get your jobs done better? If you have a story to share, please let us know and we'd love to share it and inspire the world!
How to Easily Create the Exact Blank Calendar You Need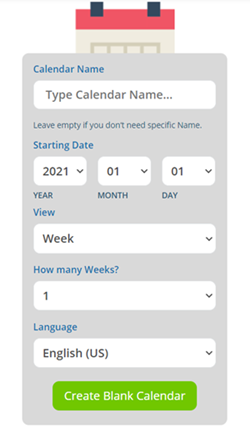 Have you ever searched for a blank calendar template? Sounds like an easy task but it can be surprisingly difficult. There's no shortage of calendar templates. The Internet is littered with free or paid calendar templates and plenty of companies offer them in every shape and size. However, most of them are premade files in PDF or Excel. Chances are that particular template is going to have constraints that make it difficult to fit your specific needs and adapt over time.
The solution? Create and print your own free blank calendars with Teamup for any period of time in any of the 10+ layouts, fully customizable for exactly what you need.
Thank you for reading. Stay tuned for the next round of updates!