Here are the highlights of this month's feature improvements:
Table View: Month and Custom date range
The table view is a powerful premium feature we have recently introduced. It opens up many new possibilities to make use of the event data on your Teamup calendar. We have now added the Month and Custom to the date range options, making it more flexible to meet your viewing needs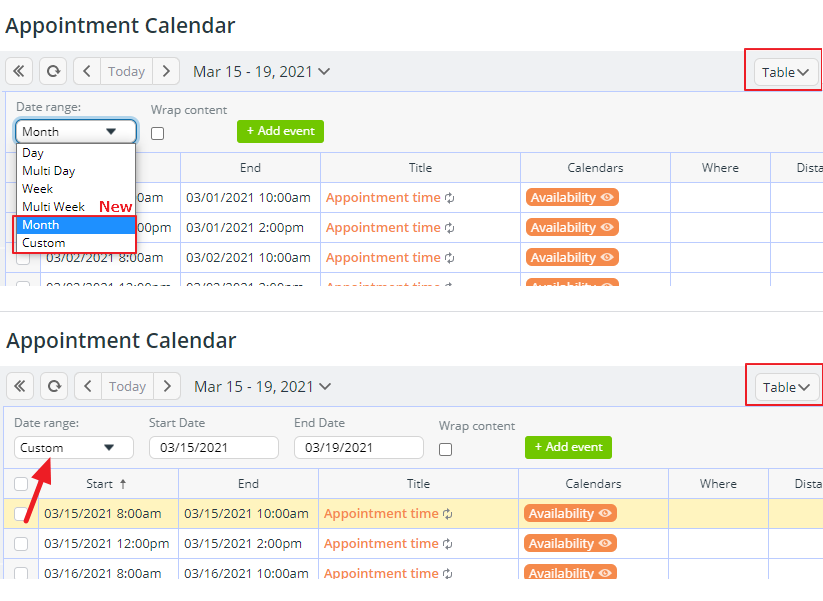 Tap to call phone numbers on the iOS app
While tap-to-call phone numbers have been supported on the Android app since a long time ago, it was not the case for the iOS app until now: Phone numbers included in the Description field are now displayed as active hyperlinks. You can click on such a phone number and select the call option from the pop-up.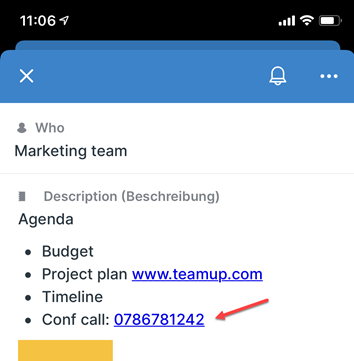 Russian translation available now
Thanks to our wonderful translator Vicky Teamup is now available in Russian!