This is the season to be thankful, whether you celebrate Thanksgiving or not. Here at Teamup Calendar, we are grateful for the constant stream of feedback from our customers all around the world. This month we're sharing the story of UN Web TV and more spotlights on our customers.
What's new this month
Product updates
Customer story of the month
Share the love
User Spotlights
---
Product Updates
Active URLs in text fields
Beta release: Active URLs are now supported in all other text input fields of an event, including the title field, who field, where field and custom fields of type single line text. It is currently available in read-only views of an event, in the event page and in notification and daily agenda emails. It is not yet available in the event edit view. URLs are automatically detected and turned into active links.

---
Share from event page to another Teamup Calendar
In September we introduced the option to share an event to another Teamup that you have the modify permission. This option is now also available on the event page independent of the original calendar. You would need to be logged in to your user account in order to use this. Your dashboard would be open and you can select the calendar that you want to share or save the event to.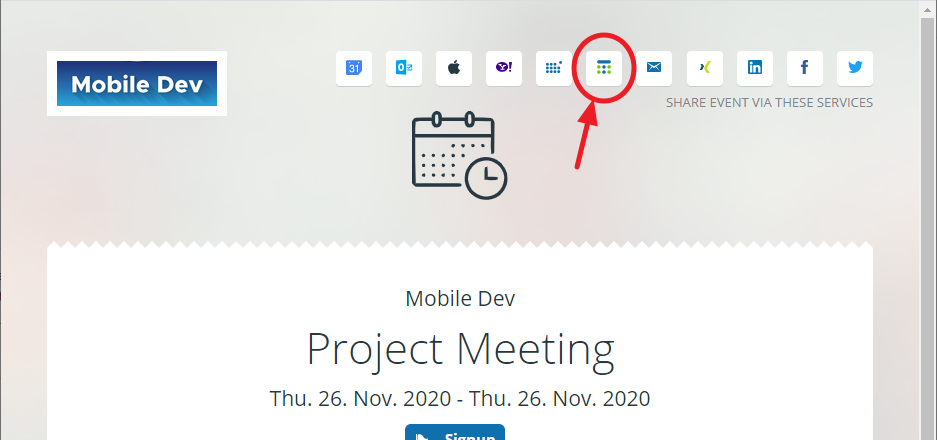 ---
UN Web TV embeds live schedule in multiple channels
UN Web TV embeds a Teamup-powered live schedule into their website, Facebook page, Microsoft Teams and sent as a daily mailing. Read the full story.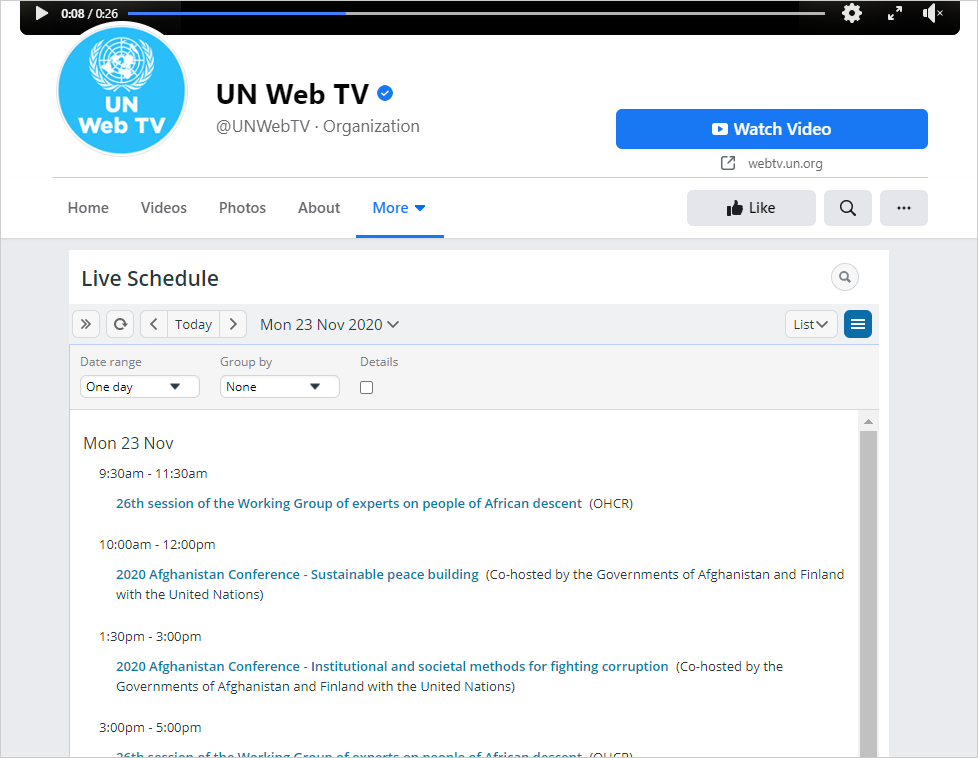 ---
New on Twitter: @teamupthanks
We are always humbled and grateful to receive encouragement and feedback from users around the world. It's been hard to keep up with sharing the kind words! So we started @teamupthanks to say thank you back to our users.
---
Who uses Teamup?
Teamup users are diverse groups. They're from all around the globe. Among them are thinkers and doers, learners and leaders, organizers and teachers, designers and makers. We are so thankful for the opportunity to be of service and for the feedback that keeps us motivated to do our best to make life easier. Here are a few highlights we'd like to share.
Teachers, makers, and service providers
From coding software to creating a great product, teaching students, or providing excellent service, Teamup users are makers, doers, and thinkers. They share their knowledge in many ways and work creatively.
Many Teamup calendars now book online sessions, tutoring events, and workshops, helping staff, students, and workers stay organized and making communication easier.
Learn more:
---
Event managers and conference organizers
Many Teamup calendars are used for hosting, organizing, and promoting virtual events. Since virtual events are a big part of everyone's life now, more and more of our users are finding Teamup helpful for online meetings, workshops, and more.
Learn more:
Community organizers and volunteers
It's a good thing to remind ourselves that, all over the world, people are ready and willing to help each other. We are thrilled when Teamup can be part of good work, non-profit organizations, and community initiatives.
Learn more:
---
Researchers and team leaders
Scientific research teams–both on the field and in the lab–use Teamup to stay coordinated. Recently, as research teams at many universities and institutes are re-opening their research labs with safety guidelines, Teamup has been a tool for booking shared space and equipment.
Learn more:
More user inspiration
Visit the Teamup blog anytime to see the newest user stories, check out our Inspiration page, or see our Wall of Love for even more Teamup user inspiration.
Then try out one of the live demo calendars to see how Teamup can help you.
New to Teamup? Start here.
Make the most of Teamup, right away, with our docs and guides.
Jump in with the Quick Start, learn more from the Getting Started Guide for All Users, or check out the Calendar Admin Getting Start Guide and our FAQ.You can search our Knowledge Base to find information on specific topics. Check out Quick Tips on our blog for quick ideas and information.
Looking for inspiration? Try our Wall of Love or User Stories. Do you have your own story or tip to share? We'd love to hear it! Share your story here.
We're on Instagram, too! Follow us for helpful tips and inspiration.
If you can't find the information you need, let us know. We're here to help you find the best solution for your needs.