How has the first month of the new year and new decade been for you and your team? We're working hard on updates to make Teamup better and more helpful. Now you can hide weekends with a new link parameters, plus learn how to avoid spreadsheet scheduling as you get organized and manage projects, teams, and more.
---
Table of Contents
Product updates
On the blog
---
Customize calendar view to hide weekends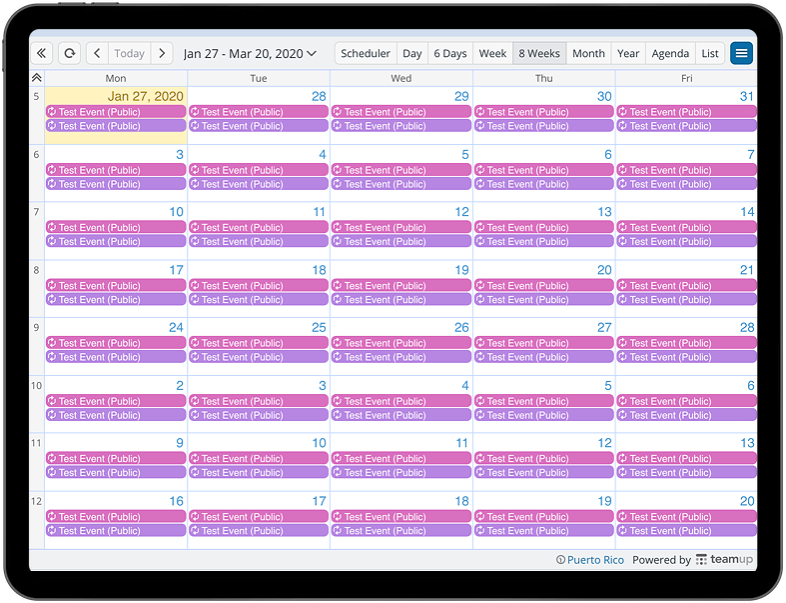 Link parameters are short snippets you can add to any calendar link for a customized view. It allows you to create a specific look for a calendar without overriding your normal global settings. Parameters can do things like hide the sidebar or force the calendar to open on a specific date.
We've just added a new link parameter to hide weekends. We hope this will be helpful for our users who want a workweek view of their calendar!
---
"Been using Teamup for quite a while now and love it. Have turned a multitude of friends into full time users. Great product."
---
Resend user invitation
🔗 How to Use a Teamup User Account
---
"Gratis, comoda e veloce! (Free, convenient and fast!)"
---
External billing page for calendar admins
Sometimes you may wish to send your calendar's billing information to someone in your organization, but not grant administrative calendar access. We've made it easy to handle this situation: there is now the option to open an external billing page.
To do so, open your Teamup calendar as an administrator. Go to Settings > Subscriptions. Below the button to enter billing details, there is a blue link to open the billing form in a separate page:

You can open this form and share it with someone who needs to handle the billing process, but does not need administrator access to the calendar.
🔗 Upgrade or Downgrade Subscription in New Billing System
---
"I'm very happy to have found your services as it is one of the only online calendars I could find with a usable "Year" overview."
---
11 Practical time management resolutions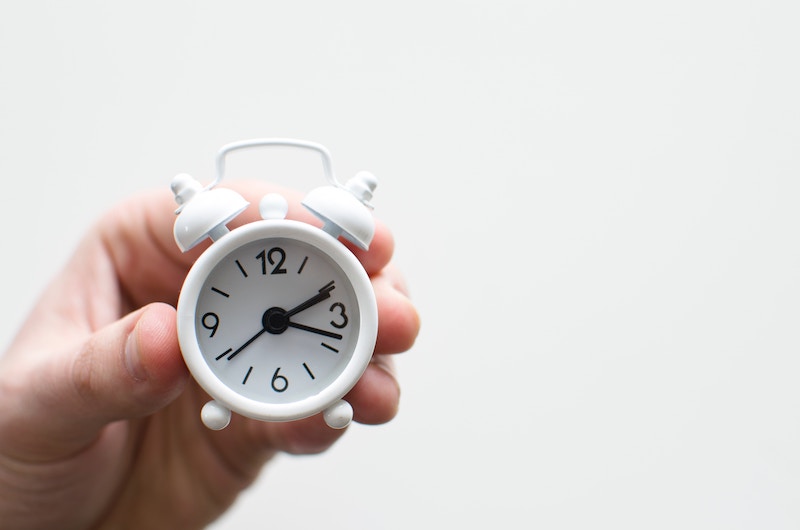 You want to spend your time on what matters most to you: work that is interesting and challenging, projects that are fulfilling, time with people you care about, activities and events that you enjoy. And you want to spend less time on the things that don't matter, or aren't so enjoyable: the mundane, repetitive tasks which may be necessary, but unsatisfying on their own.
Efficiency is a way to gain more freedom and autonomy. When you reduce complexity and find simple solutions, you free up your time and energy for other things. Here are some calendar and time-management resolutions to help you become more efficient in the new year.
🔗 11 Practical Time Management Resolutions for an Efficient Year
---
"Thanks again, this is easily the best calendar application I've used and I appreciate your very timely responses tremendously!"
---
Print your 2020 calendar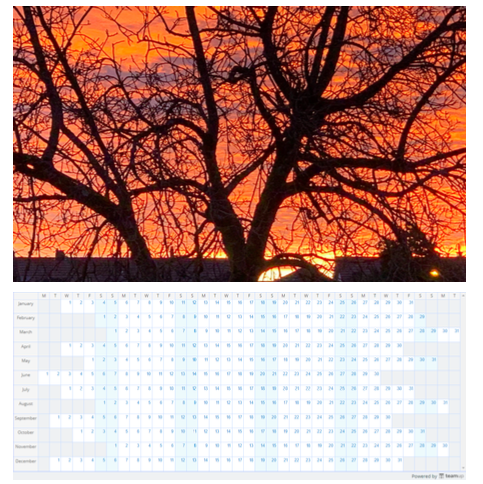 Combine your own photos or inspiration images with Teamup's blank printable calendar templates. The result is a visual reminder that's both personal and meaningful–connected to your goals and priorities–and that helps you plan and organize practically to move forward toward those goals. Check out our collection of Teamup-powered Printable 2020 Annual and Monthly Calendars for inspiration, or see create a printable version of your own calendar. See the article linked below for instructions and more links.
🔗 How to Create and Print Your Personal 2020 Calendar
---
"I liked Teamup because of the capability to create many calendar and many views. On top of that, addon functions like signup, addition customs fields, comments, sharing to internal and external people and notification is really useful."
---
No more spreadsheet scheduling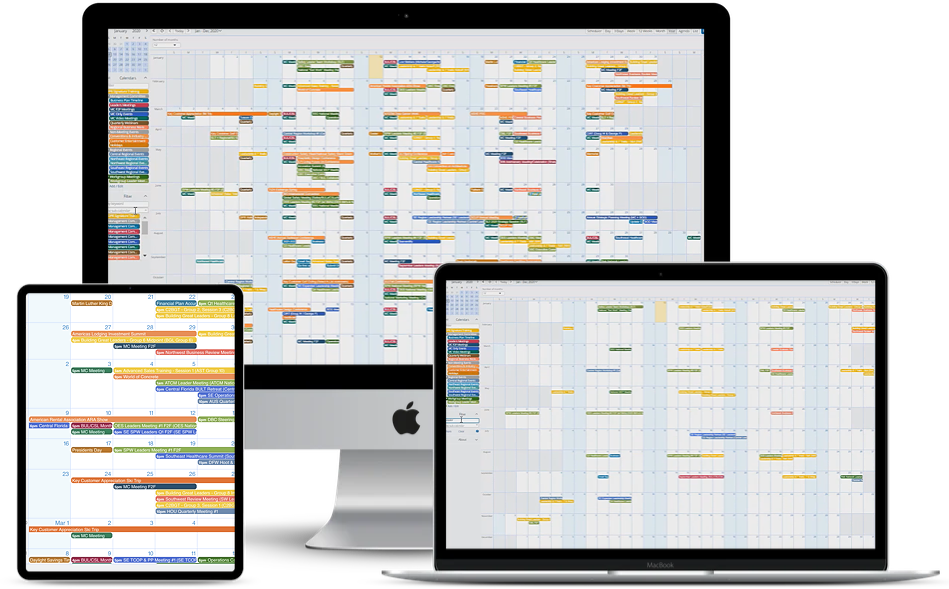 One major area of frustration that keeps coming up is the pain, inefficiency, and time-consuming nature of working with spreadsheets. Spreadsheets often become the default way to manage, well, everything. In some cases, they're perfect! But in many cases, particularly for time-related planning, scheduling, and tracking, they work poorly and cost more time and energy than they should.
We want to look at 'the Excel problem' and see if we can find better, easier ways to do the scheduling work… without the spreadsheets. See our first two posts on this topic below, and stay tuned for more!
🔗 Leave Spreadsheet Planning Behind
🔗A Spreadsheet Planning Alternative for 5 Business Needs 
---
"I love TeamUp and have been using and recommending it for years."
---
New to Teamup? Start here.
Make the most of Teamup, right away, with our docs and guides.Jump in with the Quick Start, learn more from the Getting Started Guide for All Users, or check out the Calendar Admin Getting Start Guide and our FAQ.You can search our Knowledge Base to find information on specific topics. Check out Quick Tips on our blog for quick ideas and information.
Looking for inspiration? Try our Wall of Love or User Stories. Do you have your own story or tip to share? We'd love to hear it!  Share your story here.
We're on Instagram, too! Follow us for helpful tips and inspiration.
If you can't find the information you need, let us know. We're here to help you find the best solution for your needs.