Meet the Teamup Elf, here to bring all sorts of holiday cheer, lower your stress, help you get organized, and get you ready for a productive and satisfying new year. 
We've set up a special holiday calendar to share Teamup power tips and customizable blank calendars with you. Each day in December until Christmas Day, we'll share a Teamup calendar tip for our power users. We'll also demonstrate a customized blank calendar, with a link for easy download and printing. Of course, if our customized version isn't just what you want, you can change things and customize it for your own use!
Here's a little preview of what we're baking up for you: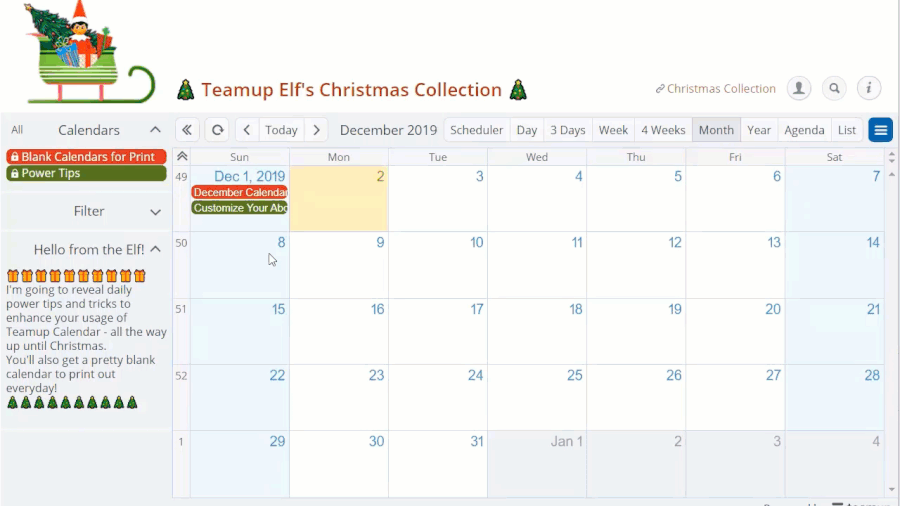 You can add the Holiday Elf Calendar to your calendar dashboard and access it on your browser or Teamup mobile app anytime. If you are creating your own favorite theme calendar for the holiday season, we'd love to share yours too!
Happy Holidays!