The latest update for our Android app includes the ability to search your calendar events in the app. You can filter your calendar events by keyword to find just what you've looking for, quickly.
You can use the filter with any of the included calendar views, but it's easiest to view search results in List view. Tap the magnifying glass icon in the top right of the app to enter a keyword. The calendar events will be filtered and show only events which contain your keyword(s).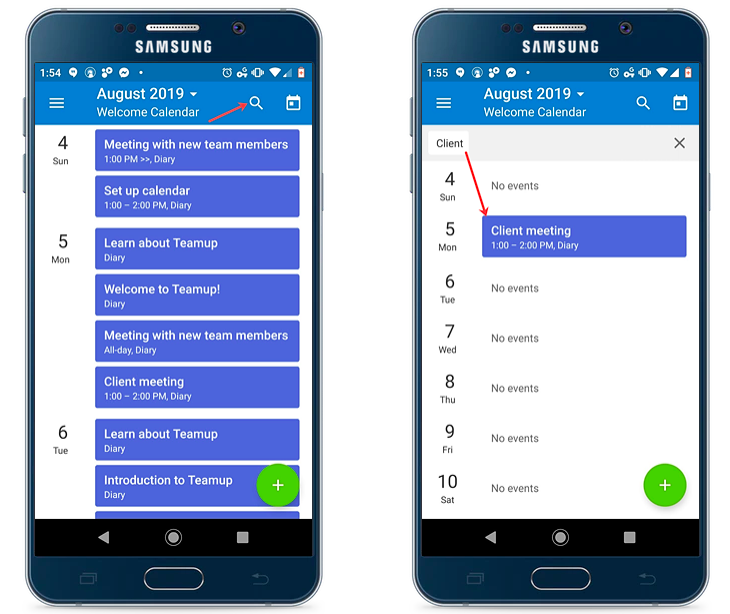 You can filter with multiple keywords. To remove the filter and see all events, tap the X at the top right: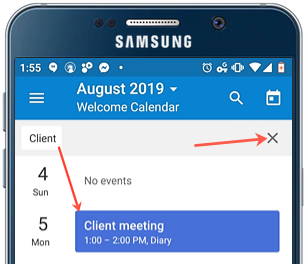 We hope this new search function will help your Teamup calendar on Android be more useful and helpful!