September has rolled on by, and in many parts of the world it's now time for blustery days, changing leaves, and cooler weather. Elsewhere, Spring is coming! Wherever you are, we hope you enjoy the shifting seasons and have enjoyable, efficient days.
---
A Teamup meetup
September was an especially exciting month for us: in addition to our normal workload of working on our favorite product (Teamup!) and interacting with our favorite people (Teamup users!), we enjoyed a team meeting in beautiful Zurich. Most of us were able to be at the meetup in person and enjoy each other's company while discussing all things Teamup.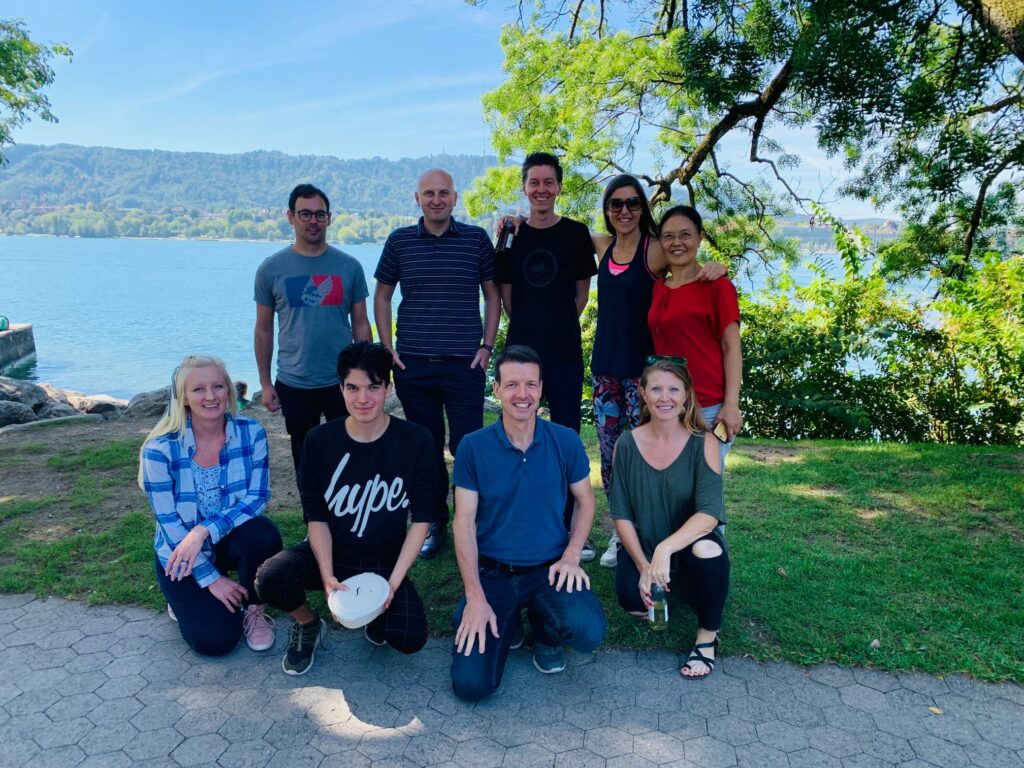 New payment solution
In September, we released a new Teamup version with a new payment solution which supports automatic recurring payments. The recurring payments can be set for monthly or yearly periods. Because this is a major new feature, we are releasing it gradually. So if you don't see any updates on your payment page yet, don't worry. We will continue to release the new version to our users, rolling out to a small percentage at a time to ensure that all goes smoothly.
---
Blog post: Manage multiple clients with Teamup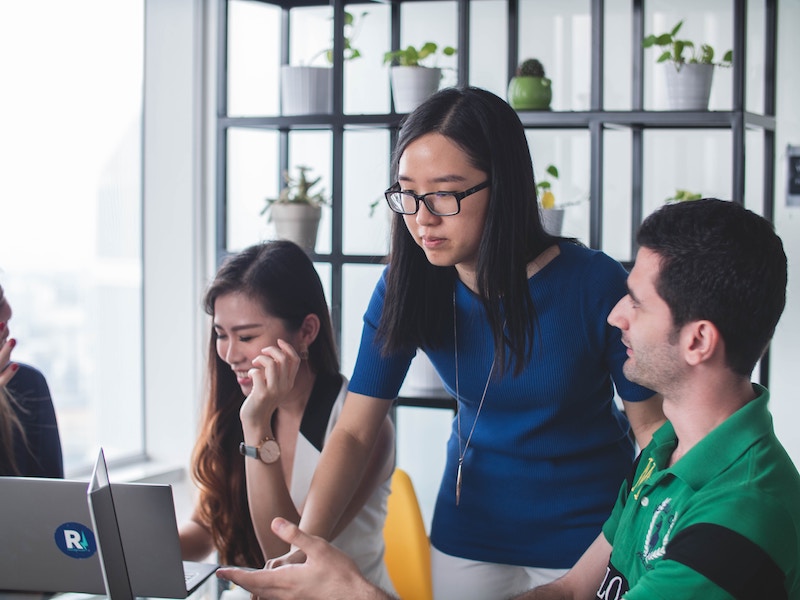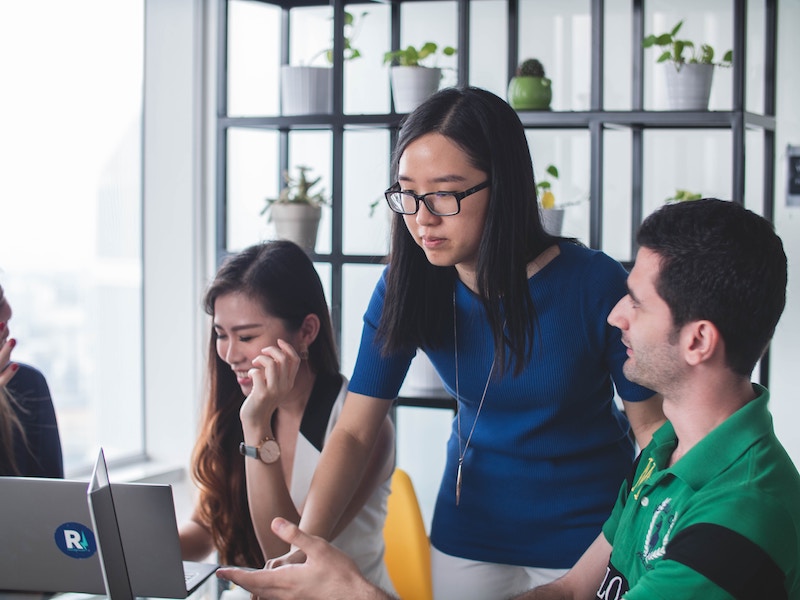 Streamlining communication and managing the entire schedule in one place makes work easier and more efficient. However, working with multiple clients creates a need to protect privacy and safeguard confidential information.
How can a business meet both needs, and have a streamlined system for scheduling and communicating that also protects client privacy?
Teamup provides a mix of customization options and powerful features. Together, these can be used to set up a system that works for staff within the business. At the same time, access permissions and customized calendar links can keep client communications separate and protect client privacy.
Take a look at how Teamup could help you handle multiple clients in your business:
---
Testimonials: real users, real feedback
Loving Teamup for team and client management:
"So much easier to keep track of my team members while multitasking and managing numerous clients and projects simultaneously. Helps me keep track of who's on vacation, each member's schedule and availability for tasks and to project estimated completion dates and timelines. Also, great customer service! Thanks Teamup!"

— Kristie
💡Make it work for you: How to Organize Teams with a Teamup Calendar and How to Streamline Communication with Multiple Clients
Using Teamup for projects and deadlines:
"Teamup is great for this group; as it is helping us organize not only deadlines but different projects with different people, foresee release dates, etc. Some of us are currently using the free version of Teamup but we are moving into a space where we will need the ENTERPRISE package with the option of 150 calendars or possibly more."

— Liz
✅ Get your projects organized and hit those deadlines: How to Manage a Team Handling Multiple Projects with Teamup and Keep Internal Notes on Events and Projects
Sorry, Google cal:
"I use Teamup in my "real job" and have recommended it to many others. I'm a devoted Google Calendar user, but nothing beats the ease of use and accessibility of Teamup!"

"I have to say, I'm really impressed by your platform. I think it blows Google away, and I'm eager to see how the participants in this global gathering I'm convening are able to work with it. We start in two weeks…"
🗓 Get a calendar that works for you: 5 Keys to Making Your Calendar Work for You and From Frustration to Delight: Get Back in Control of Your Calendar
❤️ See more customer testimonials on our Wall of Love. ❤️
---
FAQ: How can I edit my user account profile?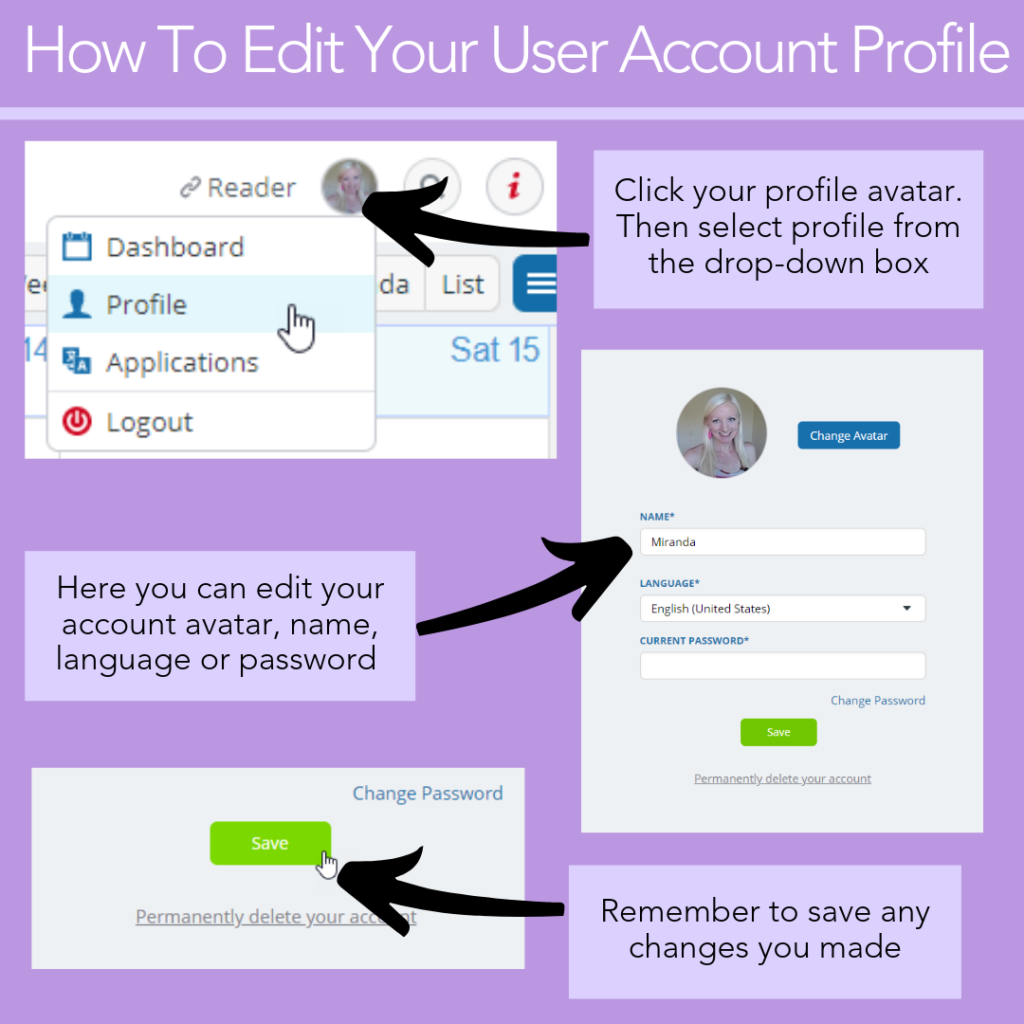 A Teamup user account is not required to create or access a Teamup Calendar. However, a user account enables a global, synced calendar dashboard so you no longer need to bookmark or connect calendar links separately on each device. A user account also enables you to set up event reminders. To edit the profile for your user account, follow the steps above. The options within your profile editor include changing your avatar photo, name, password & language.
---
New to Teamup? Start here.
Make the most of Teamup, right away, with our docs and guides.
Jump in with the Quick Start, learn more from the Getting Started Guide for All Users, or check out the Calendar Admin Getting Start Guide and our FAQ.
You can search our Knowledge Base to find information on specific topics. Check out Quick Tips on our blog for quick ideas and information.
Looking for inspiration? Try our Wall of Love or User Stories. Do you have your own story or tip to share? We'd love to hear it!  Share your story here.
We're on Instagram, too! Follow us for helpful tips and inspiration.
If you can't find the information you need, let us know. We're here to help you find the best solution for your needs.