We just sent the August 2019 edition of our newsletter. If you didn't receive it by email, you can read it here.
---
Greetings from all of us at Teamup! 👋
It's been quite a while since our last newsletter. We have some exciting updates to share with you:
A global calendar dashboard
A freshly updated website
Monthly updates on the blog
A new embed wizard
We're hiring!
A Dashboard Just for You!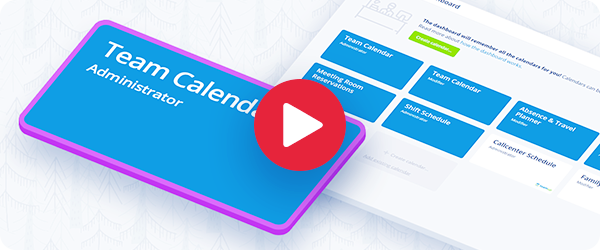 This global calendar dashboard enables you to access your calendar or calendars and stay synchronized across all devices and browsers. It is just for you, accessible via your personal user account. Learn more…
Freshly Updated Website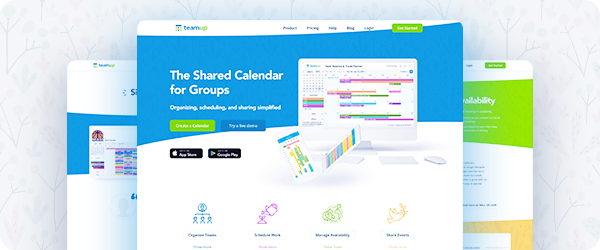 Teamup has a new and improved homepage! We've highlighted 4 types of needs where Teamup stands out with its unique features and strengths: Organize teams, schedule work, manage availability and share events. We have demonstrated solutions for each type with practical setup tips and inspiring user stories. Check it out.
Keep Up with the News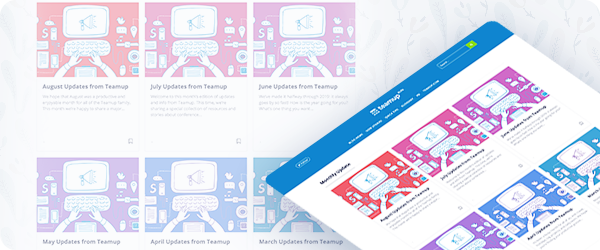 We round up the latest news and updates, blog posts and user stories, tips and questions every month and share them in a Monthly Update post.  Read the monthly updates.
A New Tool: Embed Wizard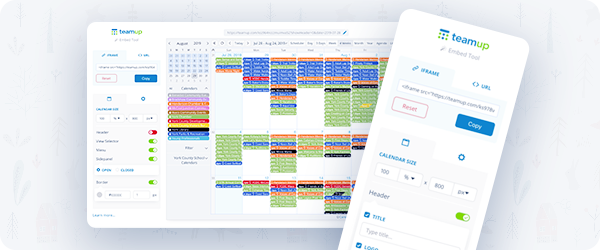 Embedding your calendar on your blog or website or social media is a great way to share events and schedules. With the new Teamup embedding wizard, it's easier than ever. Now you have more options to adjust the calendar's appearance and settings. The wizard will generate the needed iFrame code to be inserted into your HTML editor. Try the new Teamup embed wizard, or read more…
We're Hiring!  😄
Want to help millions of people get better organized and bring more efficiency to organizations of all sizes?  Submit your job application to join our distributed team. Read more…
---
If you need help or have a question, check out our Help Center or drop us a note on support@teamup.com.
Thank you!
The Teamup team