Summertime emerges: school's out, holidays and travel plans, family time, and more. Work goes on between the adventures. Enjoy the longer days and the warmer nights, and keep it all organized with your Teamup Calendar.
---
Company and product news for May
Teamup's new look
We're proud to reveal a brand-new home page for Teamup!
You may notice other design improvements across the Teamup site. We'll continue rolling out more–along with updated site content–over the next days and weeks. Our goal is to make the entire Teamup site helpful for new users and easier to navigate for everyone.
Android mobile app updates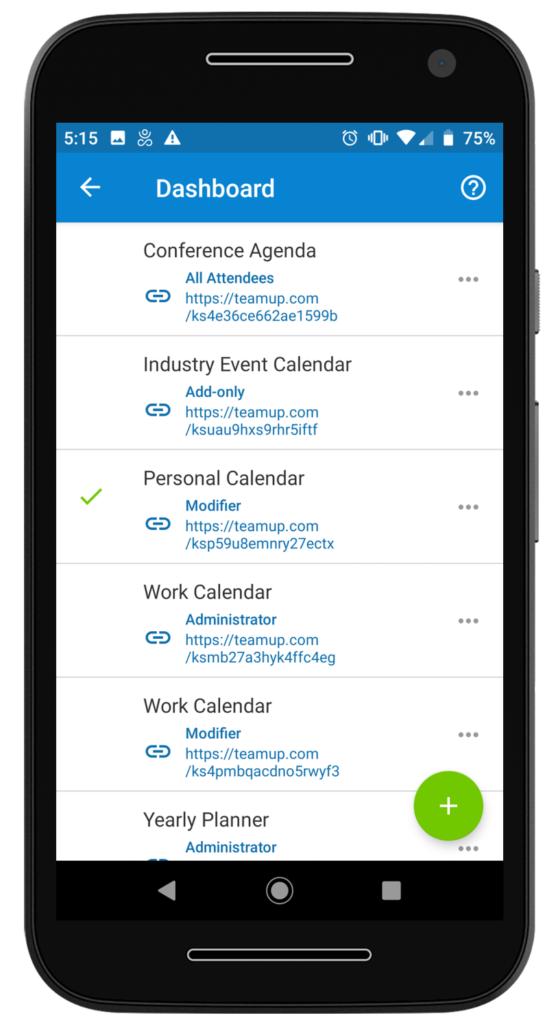 The new Teamup Android app has gotten a significant update:
We've added support for user account login and registration, right from the app.
We've added synchronization so that the calendar dashboard in your browser stays synced with the calendar dashboard in your Android app.
We've also enabled emoji support in all calendar views on the Android mobile app. Now you can see those helpful symbols on the event title from any calendar view on your mobile device. (Support for emojis in all calendar views is coming soon to the iOS app, as well.)
Better Slack notifications
We've also updated the Slack notifications feature, so that they now support custom event fields. We also brushed up the display of event signups and event comments. Everything's neater, tighter, and easier to scan for quick review.
Custom default event duration
Additionally, we've made it possible to adjust the default event duration for new events. If you're always creating events for 30 minutes, 1.5 hours, or 15 minutes, you can make it easier to do so. Just set the default configuration as you need: choose from 5 minutes to 180 minutes. If you choose the Automatic setting, the default event duration will depend on the selected time resolution of your calendar.
Of course you can adjust event duration for individual events as needed, and you can adjust your default event duration anytime. Go to Settings > Date & Time, then scroll to the Default Event Duration section at the bottom.
---
User stories for May
Large, active bike club stays coordinated with Teamup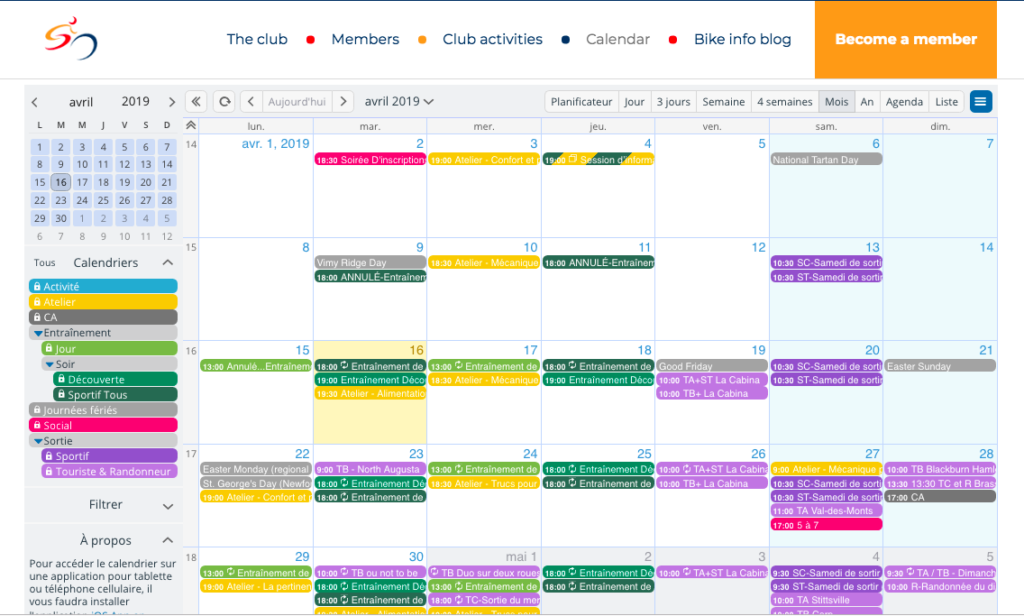 Vélo Plaisirs is the biggest non-competitive bike club in the Outaouais and one of the largest in Quebec. Keeping events updated became a major issue of time for this volunteer-run organization, with a few administrators having to do all the work.
Enter Teamup: now volunteers can add and modify their own events, and a read-only calendar embedded in the organization's website keeps everyone informed. Less time on administration, more time for a beautiful bike ride!
Multi-location ministry manages staff communication with Teamup
Memphis Athletic Ministries (MAM) exists to coach, grow, and lead the youth of Memphis, Tennessee, USA with year-round mentoring programs for over 750 youth at eight neighborhood centers.
Multiple locations, approximately 90 staff members, and varying event schedules created administration hassles. "There were too many emails and different calendars to keep up with," says Jonathan Torres, COO of the organization. "We couldn't get everyone on the same page consistently." Teamup has made things easier, allowing staff to focus their energies and stay organized.
"We have every one of our staff using Teamup to organize and plan our staff trainings and events, along with daily tasks and field trips. Our staff works with 750 inner city youth every day to help mentor and develop them, and Teamup helps our staff be the productive team they need to be."
Primary school keeps staff, students, parents informed with Teamup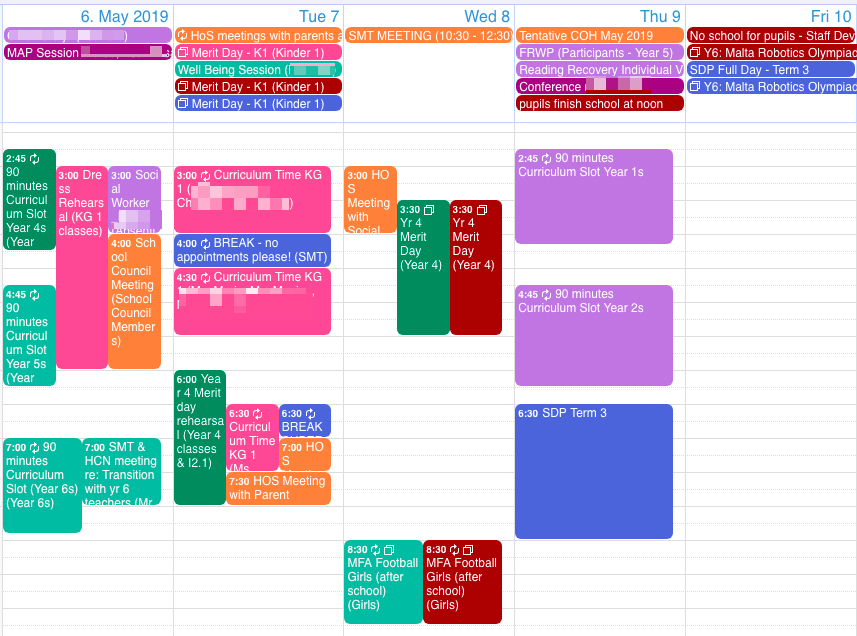 Birkirkara Primary School, on the island country of Malta, forms part of St Theresa College and the school population is close to 800 pupils, from Kindergarten to Year 6. Keeping a large school community informed of events, activities, school holidays, and more was challenging. After trying a variety of methods, they found that Teamup worked best and was effective as an internal scheduling tool and an external communication tool.
Do you have a story to share? 
How does your business, organization, or group use a Teamup calendar?
Submit your story here and it might be featured on our blog.
---
Blog post: keep track of social media content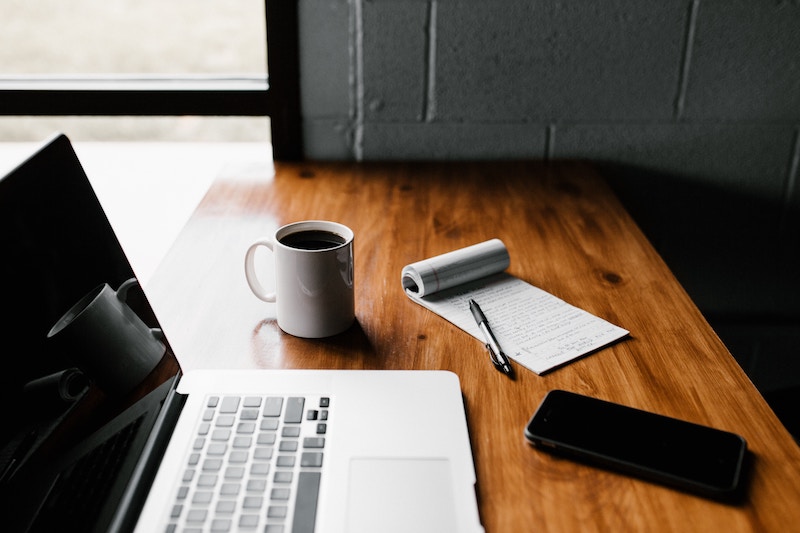 Social media is such a big part of marketing, it's no wonder there are so many tools available. No matter what task or idea you have for social media marketing, it seems like there are 20 different tools you could use. While that's a great help, at times, it can also be a source of frustration. Teamup can help you organize social media content, keep track of follow-up, assign tasks, and have one place to access all the assets, tools, and documents you use.
---
FAQ: Add a calendar to your dashboard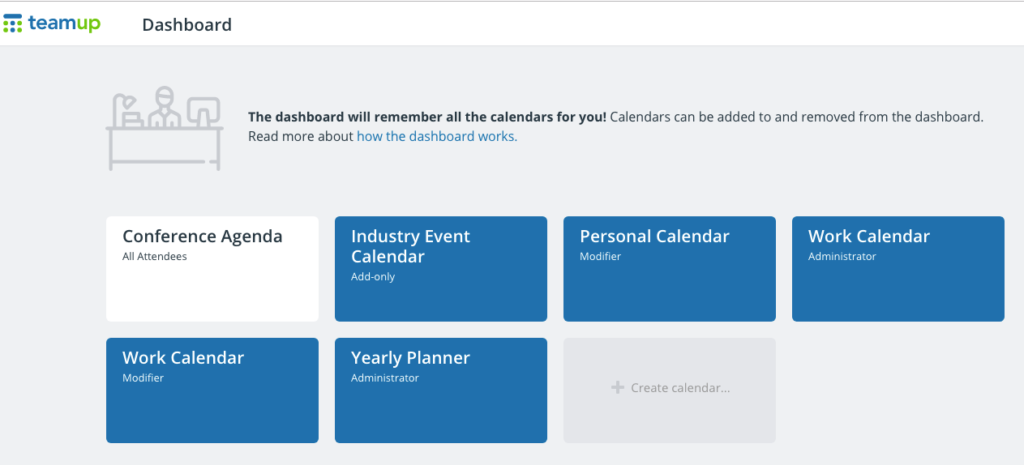 A Teamup user asks:
"I have been using a Teamup calendar for a while without an account. Recently, I created a user account. How do I get my already existing Teamup calendar to show up on my calendar dashboard? I do not want to create a new calendar."
You can create a Teamup user account anytime, and add your current calendar(s) to your calendar dashboard. There is no need to create a new calendar. Here's what to do:
 Open your web browser, and create a user account here.
After logging into your user account, open your Teamup Calendar in the same browser. If you already have your calendar open in another browser tab, make sure you refresh it after logging into your user account.
Click the green plus sign in the top right of the calendar you want to add to your dashboard. (If the green plus sign is not visible, refresh the page so your calendar reloads.)
Check your calendar dashboard. Your calendar should now be listed there.
Note that the Teamup mobile app for Android now supports user accounts and a synced calendar dashboard. See details here.
---
Quick tip: get an overview of multiple master calendars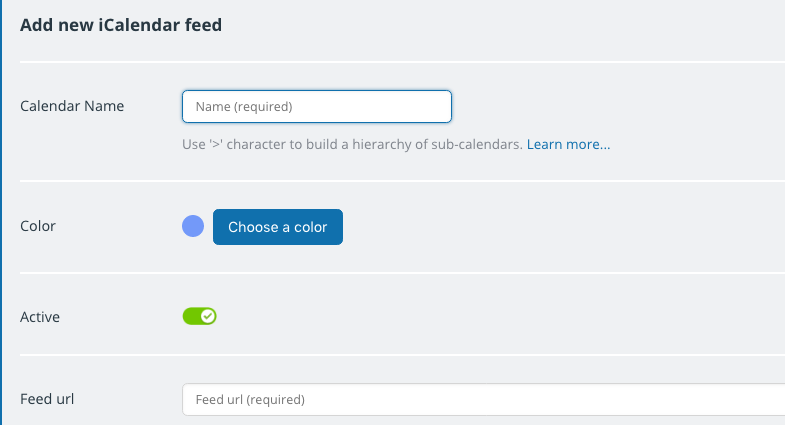 If you're managing calendars for multiple teams or overseeing several locations or large projects, you may be using multiple Teamup master calendars. Or perhaps you have one Teamup calendar for work and one for your personal and family life. Whatever the case, it can be very helpful to set up a single overview of all the master calendars you need to reference.
You can get this overview by using inbound iCalendar feeds. It's a simple process, and you can repeat it for multiple master calendars. Set up a separate Teamup calendar to be your "Overview Calendar," or incorporate the iCalendar feeds into a calendar you already use. See all the details at the link below.
---
New to Teamup? Start here.
Make the most of Teamup, right away, with our docs and guides.
Jump in with the Quick Start, learn more from the Getting Started Guide for All Users, or check out the Calendar Admin Getting Start Guide and our FAQ.
You can search our Knowledge Base to find information on specific topics. Check out Quick Tips on our blog for quick ideas and information.
Looking for inspiration? Try our Wall of Love or User Stories. Do you have your own story or tip to share? We'd love to hear it!  Share your story here.
We're on Instagram, too! Follow us for helpful tips and inspiration.
If you can't find the information you need, let us know. We're here to help you find the best solution for your needs.