Note that if you are invited to a Teamup calendar as an account user, the calendar will automatically be added to your calendar dashboard. You don't have to do anything!
To learn how to add a calendar to your dashboard on mobile, see these instructions.
A Teamup user asks:
"I have been using a Teamup calendar for a while without an account. Recently, I created a user account. How do I get my already existing Teamup calendar to show up on my calendar dashboard? I do not want to create a new calendar."
You can create a Teamup user account anytime, and add your current calendar(s) to your calendar dashboard. There is no need to create a new calendar.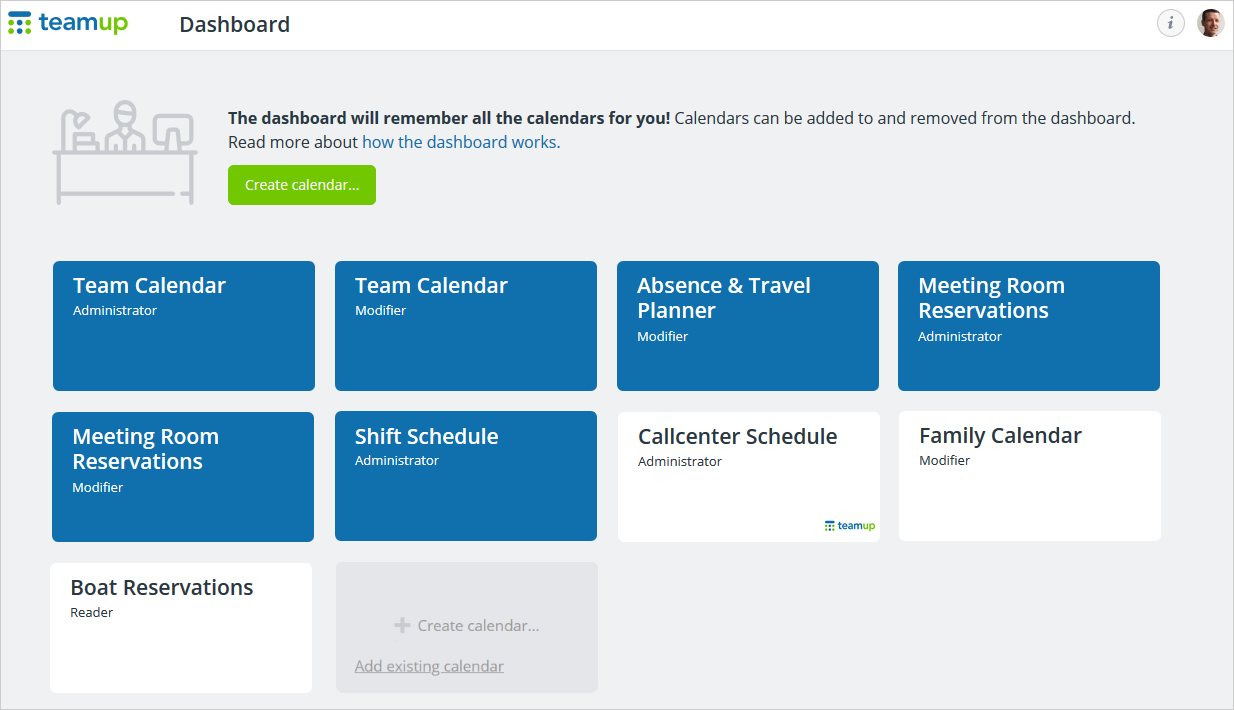 Here's what to do:
 Open your web browser, and create a user account here.
Now you have two options for adding an existing Teamup calendar to your calendar dashboard.
Option 1: Use the link on your dashboard.
Open your existing calendar and copy the calendar URL.
In your calendar dashboard, click the link to Add existing calendar. It's in the gray box, under the option to + Create calendar.
Paste your calendar URL into the form.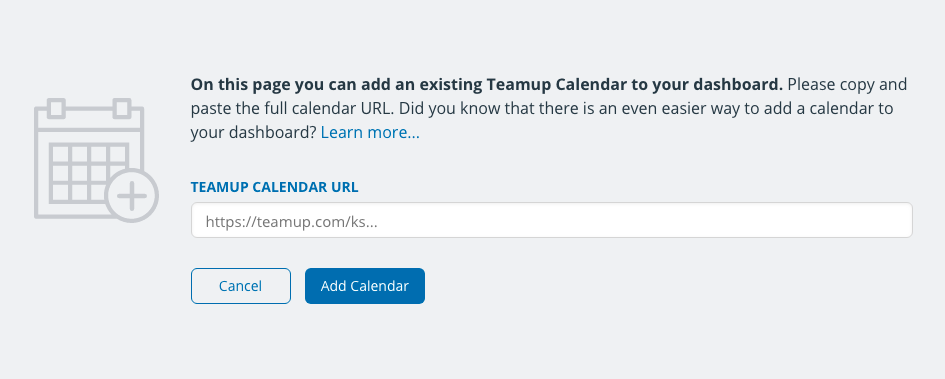 Option 2: Use the button on your calendar.
After logging into your user account, open your Teamup Calendar in the same browser. If you already have your calendar open in another browser tab, make sure you refresh it after logging into your user account.
Click the green plus sign in the top right of the calendar you want to add to your dashboard. (If the green plus sign is not visible, refresh the page so your calendar reloads.)
Check your calendar dashboard. Your calendar should now be listed there.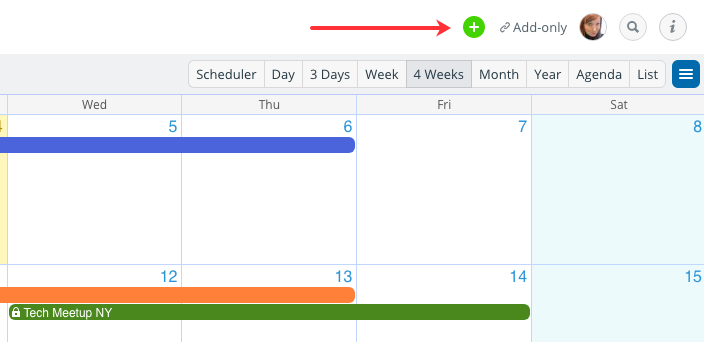 Note that the Teamup mobile apps support user accounts and a synced calendar dashboard. See details for the Android app or for the iOS app.
Learn more: