This article refers to the widget version released in 2019. For iPhones / iPad with iOS 14 or higher, we recommend to install the new widget. 
If you haven't used widgets before, now's the time to try it out. The Teamup widget is like a miniature version of your Teamup Calendar. It stays on your phone's home screen, in easy view. Instead of tapping to open the Teamup app, simply swipe to see the widget. From the widget, you can tap to open any event in the Teamup mobile app.
How to add the Teamup widget to your home screen
Swipe to the right on your Home or Lock screen, or pull down the Notification Center, to view your widgets.
Scroll down to the bottom of your widget list.
Tap Edit.
Scroll down to find the Teamup widget.
Tap the green + button.
Tap Done.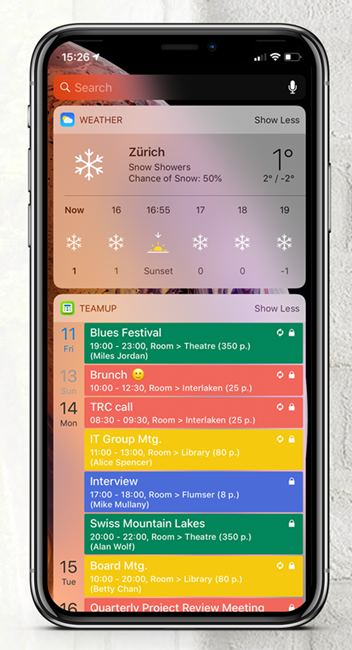 If you have multiple calendars on your app's dashboard, the one that you last used will be used as the source for the widget.
How to configure what to display on the widget
If you have multiple master calendars on your app's dashboard, you may choose which calendar to display in the widget. Here are the steps to change the source calendar for your widget:
Go to the dashboard and select the calendar you want to display its events on the Widget.
From the Sidebar of this calendar, tap Settings, tap Widget Settings. Switch the tab to green to use this calendar for the Widget.
Select the sub-calendars that you to include in the widget, tap Done to finish.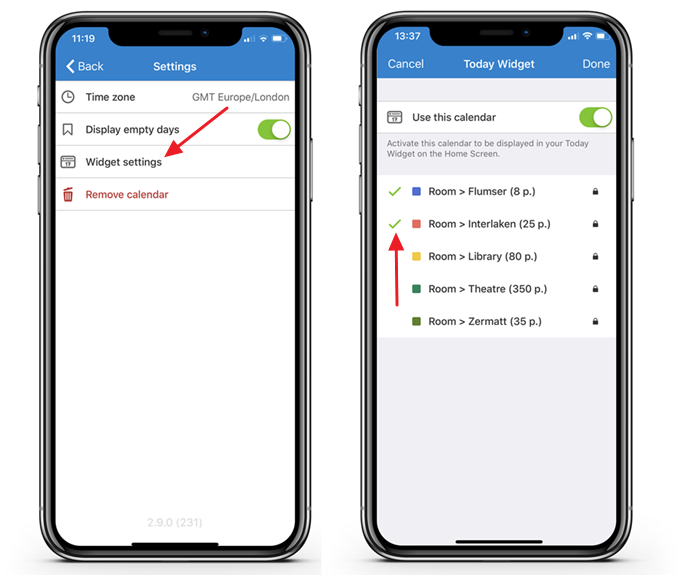 It's one more way of making life a little bit easier and more efficient for you. We hope you love it.