We are excited to share this new feature: a helpful calendar widget that keeps your schedule right where you need it. Download from the Play Store or update to the latest version.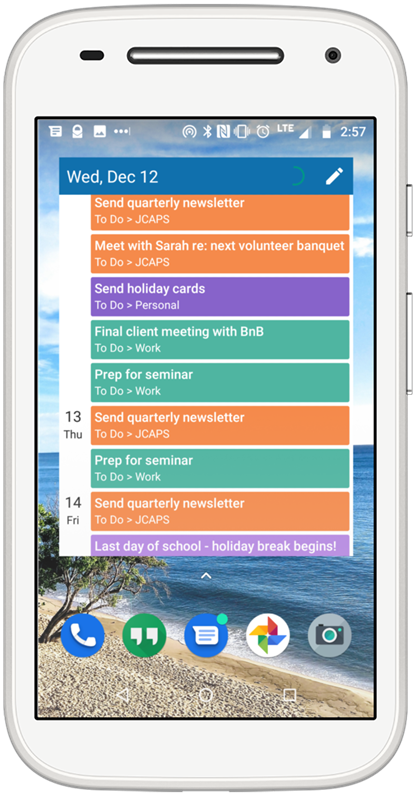 If you haven't used widgets before, you're in for a treat. The Teamup widget is like a miniature version of your Teamup Calendar that lives on your phone's home screen. Instead of tapping to open the Teamup app, you simply swipe to see the widget. From the widget, you can tap to open any event in the Teamup mobile app.
If you use multiple calendars on your app, setting up a widget for each one makes it easy to access your calendars without having to go to the dashboard to make the switch.
Get Started with Teamup Widget on Android
Option 1:  Long press the Teamup app icon on your home screen. A menu will appear. Tap the Widgets option.
Option 2: Long press anywhere on the screen to show the options for Wallpapers, Widgets, and Home Settings. Select Widgets and scroll through the available widgets until you find the Teamup widget.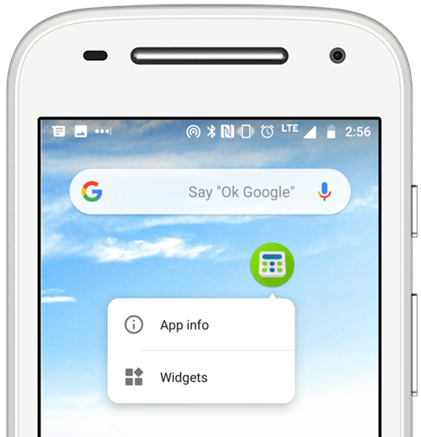 Touch and hold to select the widget, then drag it to where you want to place it on your screen.
Configure the widget
On the widget, you can configure the following:
which calendar to display.
which sub-calendars to display.
the size of the widget.
Once you place the widget on your phone's screen, you'll be prompted to select the calendar and the sub-calendars you want to display on the widget.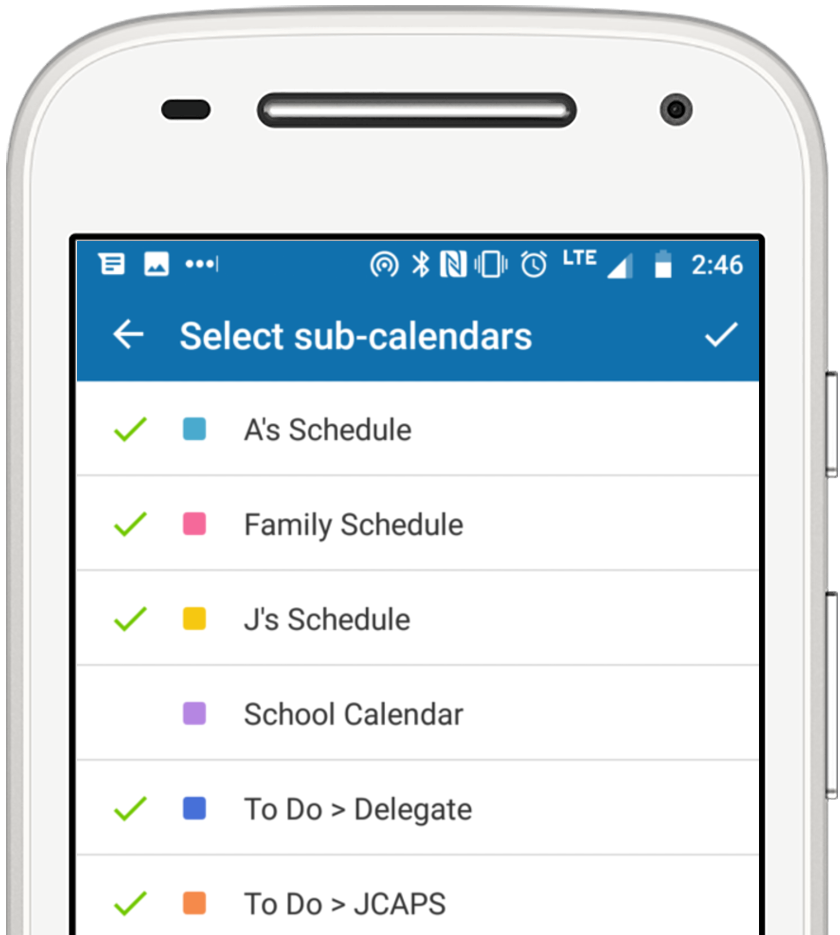 To adjust the size of the widget, long press it until a white border with handles appears around the widget. Then drag the handles to adjust the size.
To change which calendar appears in the widget, just tap the Edit icon in the top bar of the widget.
You can use more than one widget. So if you use multiple calendars on your Teamup mobile app, you can set up a widget for each one. Then all you have to do is swipe to see what's on each calendar.
Or you can put two widgets on a single screen: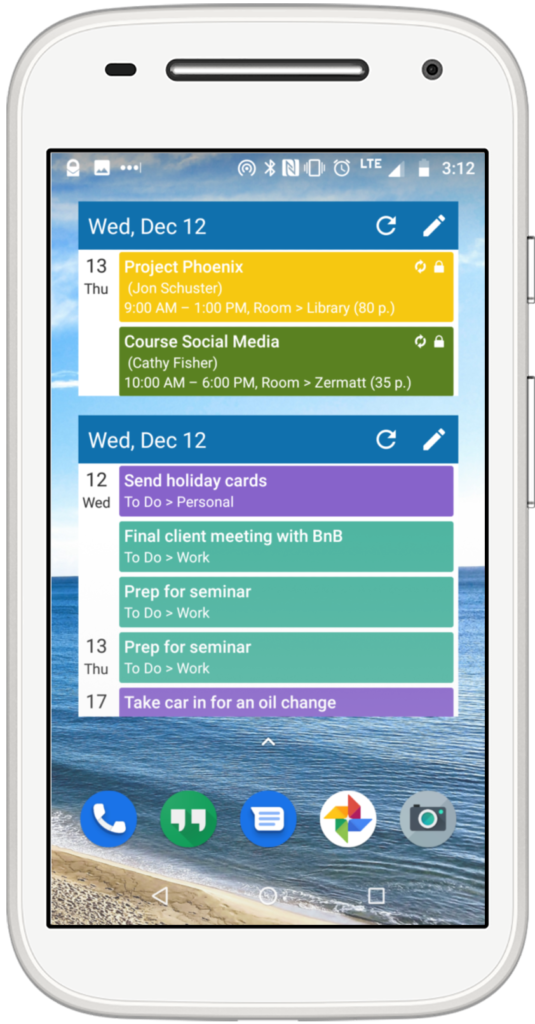 Give the new widget a try! It's one more way of making life a little bit easier and more efficient for you. We hope you love it.