On both iOS and Android apps, this premium feature allows you to upload an image and display it inline.
If you're on the Premium plan, you can now display your uploaded images inline using the mobile app on Android and iOS. (If you're not on the Premium plan yet, here's how you can upgrade.)
Inline images make events stand out. You can also add images to an event after it happens, and now your event serves as a journal and memory keeper.
In the event editor, Click Upload in the Description area. When prompted, choose Visible image. Your uploaded image will appear in the description of the event.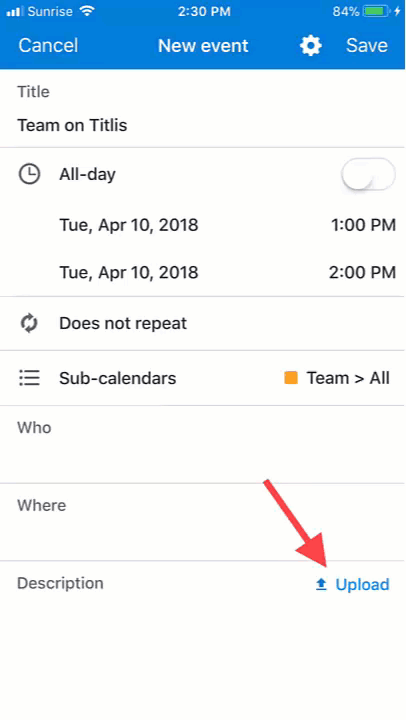 Up for a quick photo diary? Give it a try with your Teamup app!
For more on uploading images to an event in the browser, read this guide.